'The Bachelor': How Susie's Empowering Moment Went Down in the Dumps For Fans
Susie Evans originally left 'The Bachelor', but returned during the final rose ceremony. She rejected Clayton Echard's proposal but in 'After the Rose' they reveal they are dating after reconcilling over the phone.
Clayton Echard's season of The Bachelor had fans on the edge of their seats ever since the fantasy suite episode. Things started to go downhill when Susie Evans's world shattered when he revealed he had slept and was in love with Gabby Windey and Rachel Recchia. Susie's decision to leave and end her relationship with Clayton was seen as a power move by fans. After The Bachelor finale, fans felt betrayed when learning Susie and Clayton are dating.
[Warning: The article contains spoiler information for Clayton Echard's season of The Bachelor.]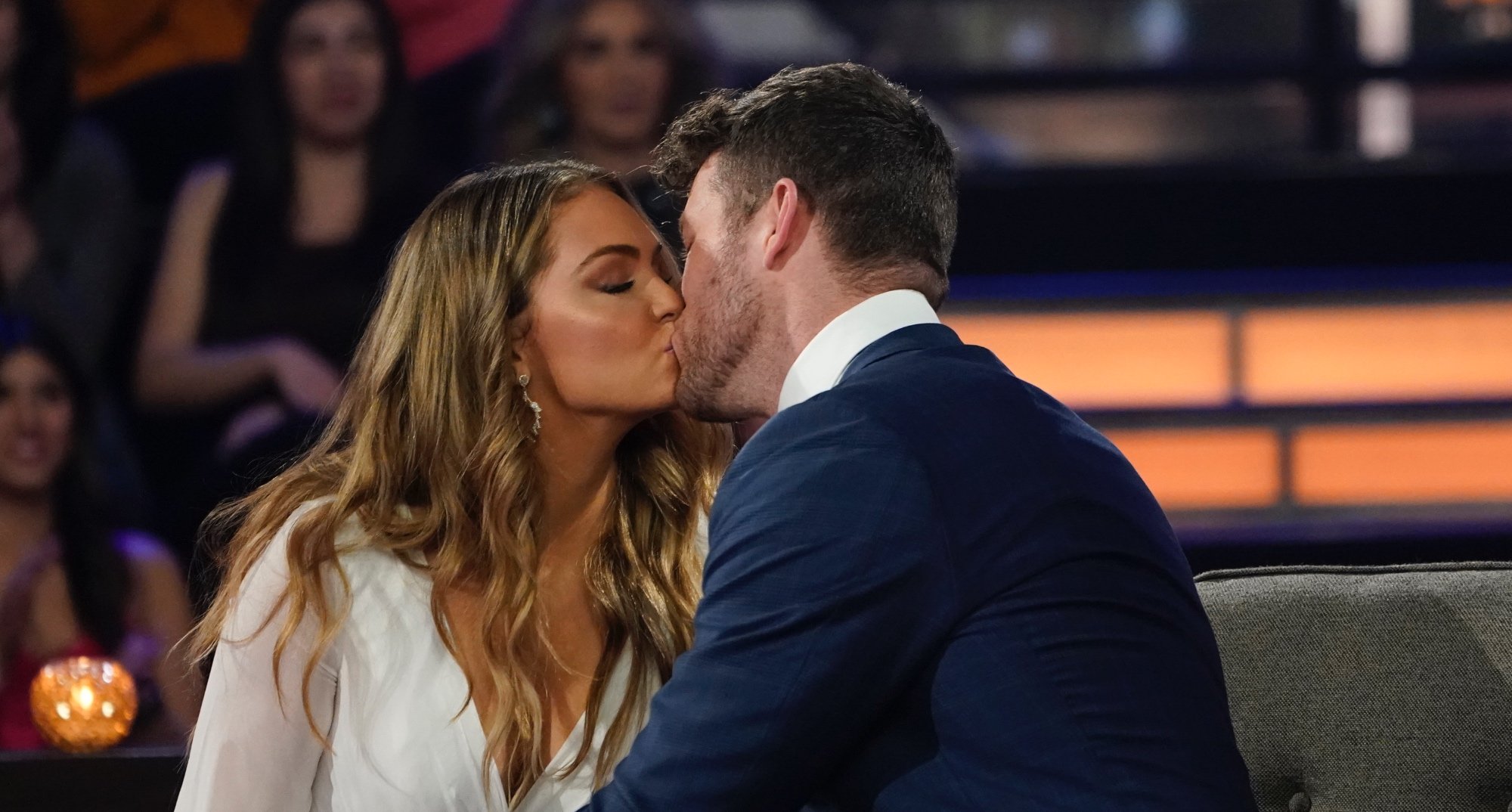 Susie Evans ended her relationship with Clayton Echard during 'The Bachelor' fantasy suite dates
Drama is part of the game when involved in The Bachelor. When Susie ended her relationship with Clayton during their fantasy suite date, fans saw it as the best thing Susie could have done. Susie learned Clayton was "stringing" the other women along and confessed his love. Many felt she prioritized her self-worth and pride instead of playing along with Clayton's actions.
One fan on Twitter commented, "Susie girl. It's never asking too much. Your standards are never too high. The one for you will rise to meet your standards." Clayton soon received backlash over how he handled the situation, and fans accused him of 'gaslighting" Susie and making her feel guilty.
"In shock over how @ClaytonEchard turned Susie's feelings around on her and made himself to be the victim. She deserves better. She's a queen. I'm so disappointed in Clayton," commented one fan on Twitter. But Susie's female empowerment moment soon crumbled in The Bachelor finale.
Susie Evans reconciles with Clayton Echard after 'The Bachelor' finale
The finale was hard to stomach as fans soon turned against Clayton and felt Rachel and Gabby deserved better. Fans were left in shock when Susie returned after Clayton broke it off with them. Susie rejects Clayton's marriage proposal and final rose in the tumultuous finale. Fans were in for an even bigger surprise.
In The Bachelor's After the Rose special, it became public that Susie and Clayton are currently dating. During Nick Viall's Viall Files podcast, she admitted to DMing Clayton after the show to ask if he was OK. He immediately called, and they cleared the air. According to Susie on Good Morning America, "I felt totally comfortable reopening that relationship back up again after getting the answers to all the questions that I had."
But fans feel the exact opposite. "Susie really watched this season, saw how he treated Gabby and Rachel, and still has the gall to call this man her boyfriend on national television?" said one fan on Twitter.
Another fan expressed, "So disappointing. Susie was the girl who spoke for all women who were treated poorly by men. So to see her get back with him knowing the things she split up over we're still there makes no sense. Whatever. I'm done." Fans are divided over the outcome and Susie's actions after what they witnessed on the show. Some even claim it was all the work of its producers.
What's next for 'The Bachelor' couple?
As of right now, Clayton and Susie are dating and seeing where the relationship goes. They are also dealing with press and fans' backlash over their decisions. While many may not agree with what occurred, some fans wish them well, but with a warning. Fans take issue with how Clayton handled Susie's response during the fantasy suite date.
"I hope they both find happiness with each other but don't forget how he acted when she found out he slept with Gabby and Rachel, he got angry and treated her like trash," explained one fan on Twitter. Other fans support Susie and claim she made a decision for her own happiness and should not be seen as the "villain."
While fans wrap their heads around Susie and Clayton's relationship, fans can look foward to the new season of The Bachelorette. For the first time, The Bachelorette will have two leads, Gabby and Rachel.