'The Bachelor': How Will Madison Feel After Peter's Mom 'Manipulated' Him Into Choosing Hannah Ann? Fans Say Barbara Weber Is Canceled
The two-part Bachelor finale is finally here and it's a doozy. Questions will be answered for those who've patiently waited through the highs and lows of season 24. Hopefully, by the end, we know who Peter Weber ends up with. We're told no one knows how Peter's story ends — including Peter.
That's enough of a hook, but the first episode in the finale revealed it may be Peter's family who decides the bachelor's fate. Now, fans are calling their behavior "manipulation." Here's why.
[Spoiler alert: The Bachelor Season 24, Episode 11]
Peter Weber's family have major opinions about his love life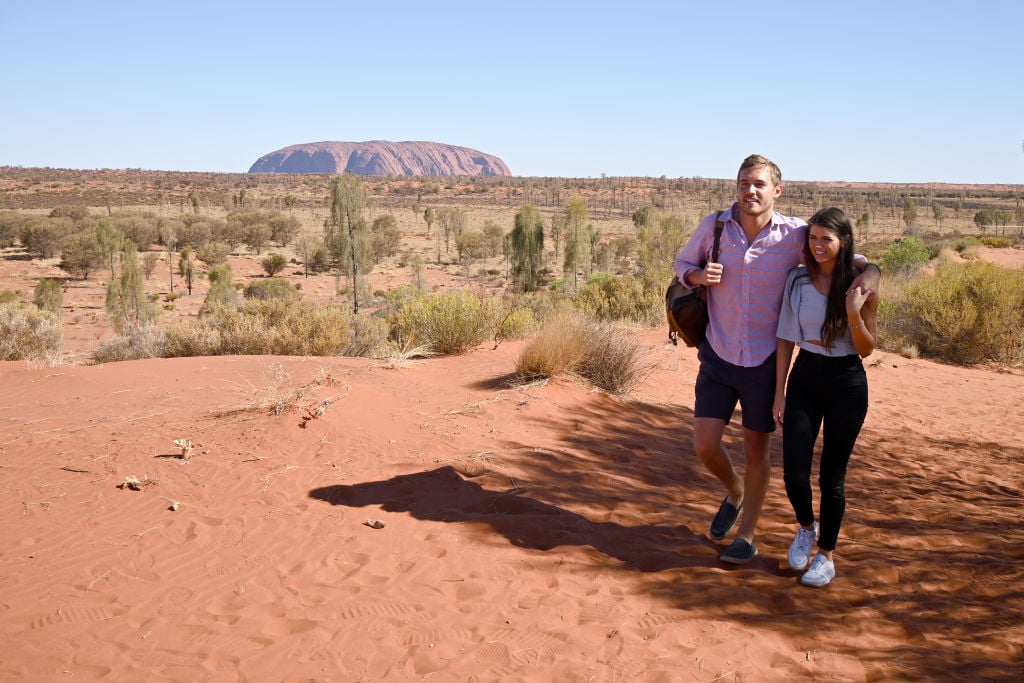 If you've lasted this long through The Bachelor Season 24, you know the importance of the two-part finale. All season long, promos of Peter's mom, Barbara Weber, teased a dramatic ending with Barbara sounding off on who she believes Peter should give his final rose to.
Many theories have circulated over the weeks regarding Barbara's emotional plea. Some thought her references were about Hannah Brown, while others suspected it had something to do with Madison Prewett.
Some of those questions were answered when Hannah Ann Sluss met Peter's family. Though Madison made a great first impression during a previous date with Peter — when his parents renewed their wedding vows — her second visit didn't go so well.
Not only did mother Weber school Madison about Peter's lifestyle prerogative, but she essentially shut down the values Madison holds dear. Madison stuck up for herself, respectfully, but in the end, Barbara's choice was made — and it wasn't Madison.
The teaser promo of Barbara sobbing over Peter bringing "her" home to them was, in fact, referring to Hannah Ann, whom Barbara felt was the best fit for her son.
Strangely enough, Barbara wasn't the only one who felt this way. Peter's father and brother campaigned for Hannah Ann as well, making this finale, a real (enjoyable to watch) train wreck.
If Peter chooses Madison in the end, how will it affect her relationship with her in-laws?
Despite Barabara's plea, Peter did stick up for Madison, claiming they don't know her the way he does. While it only made the family dig their heels in more, Peter remained steadfast in his devotion to Madison.
That said, some wonder what will happen between Peter and his close-knit family if he chooses Madison. She'll see the playback of Barbara's meltdown, and the family's case for choosing Hannah Ann, making any relationship thereafter tense.
Could Madison have a solid relationship with Barbara if they become in-laws? Or, will this two-part finale tear Madison and Peter apart before they've even begun their journey?
If Peter and Hannah Ann tie the knot, all will be well in the Weber family — or so it seems.
Fans say Barbara is canceled after her emotional interference
The internet to decides you're canceled with the slightest mess-up. This whole Madison/Hannah Ann fiasco is exactly why Barabara is the latest to get the ax.
"Peter's mom is canceled. I am not okay. #TheBachelor," this fan said.
"Nope. His whole family is canceled. "We don't want someone that will cage him"???? His mom is telling Madi that she basically should be ashamed of herself for standing up for herself?? Gross. #TheBachelor," this viewer added.
PETER'S MOM IS CANCELLED!!! MADI DESERVES BETTER AND NEEDS TO LET THIS DUDE GOOO #TheBachelor," this fan echoed.
The tweets go on and on (and on). We may not know how Peter's journey ends — or if his family will approve — but luckily, there's still one more part of this finale and it's sure to be "the most dramatic episode in the history of The Bachelor."
The Bachelor Season 24 finale airs March 10 at 8 p.m. on ABC.