'The Bachelor in Paradise' Might Not Happen At All in 2020 — According to Reality Steve There's Only Time for 'The Bachelorette'
The production of ABC's The Bachelor in Paradise (BIP) and The Bachelorette is currently in question due to the coronavirus (COVID-19) global pandemic. Clare Crawley's season of The Bachelorette is now postponed for two weeks — but might not happen at all. 
BIP production is also in question due to the entertainment industry being put on hold. Let's take a look at what The Bachelor spoiler king, Reality Steve, has to say about the situation. Producer Robert Mills also weighed in on what is going to happen with both television shows.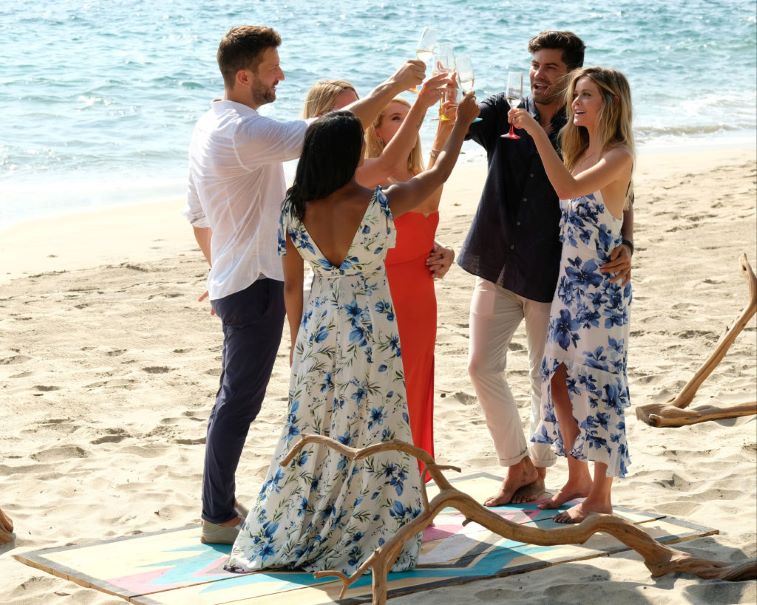 Reality Steve believes 'The Bachelor in Paradise' will be canceled for 2020
"Nothing has been said by the network officially, but we've all seen and read the news about what's going on (with the coronavirus)," wrote Reality Steve. "I don't see how Clare's filming isn't delayed AT LEAST 2 months. So, you can throw that May 18th premiere date out the window because I don't think it'll even START filming by May 18, so certainly it can't premiere by then."
If Crawley's season of The Bachelorette does not begin filming until Jun. 1, 2020, then it would not air until early August. It would end mid-October, and then BIP would start immediately following it. However, Steve points out that it would seem odd for the summer Paradise show to air in the fall/winter. 
"With all this said, the Bachelor/ette franchise is more important to ABC than BIP," Steve writes. "So if anything gets cut between those three shows, it's BIP. I have a feeling we're not going to have a Paradise this summer. Just looking at this realistically, I don't see how they can fit this in."
The Bachelor producer Robert Mills weighs in on the future of 'BIP' and 'The Bachelorette'
"We are absolutely committed to trying as best we can keeping everything on track," Mills told Juliet Litman on "The Bachelor Party" Podcast.
Mills explained that the producers have conversations daily about what is going to happen with both shows. Currently, the production of The Bachelorette is only on a two-week hiatus, but no one knows what is going to happen with the coronavirus in the coming weeks. 
"Do we swap out Paradise for Bachelorette? Or does The Bachelorette start up again first?" he continued. "We are going to be as nimble as possible and try to keep the train on the track as best as possible."
He went on to say that the two shows could not film at the same time since the production staff works on both. They do not want to sacrifice the quality of either series.
Clare Crawley's 'The Bachelorette' will happen at some point
From the interview with Mills, one thing is clear — the producers are excited about Crawley's season. There might be a new group of guys, but she will be The Bachelorette.
"I think that when we do this season, it's going to be awesome," Mills said about Crawley. "I think she's going to get the best break. Something is going to happen that makes this all for a reason. Look, maybe somebody is going to apply that we couldn't have had on in time. Maybe that ends up being her person."
Mills feels that the reaction to Crawley was "unanimously positive," and that everyone is going to love her. So, it sounds like Bachelor in Paradise is going to be scrapped for this summer due to the coronavirus if things do not turn around soon in the United States.