'The Bachelor': Is Cassie Randolph a Twin?
Even before it came out that last season's Bachelor, Colton Underwood, was madly in love with Cassie Randolph, the Huntington Beach native had quite the fan base. In addition to Hannah Godwin, Tayshia Adams, and Caelynn Miller-Keyes, Cassie was a fan favorite.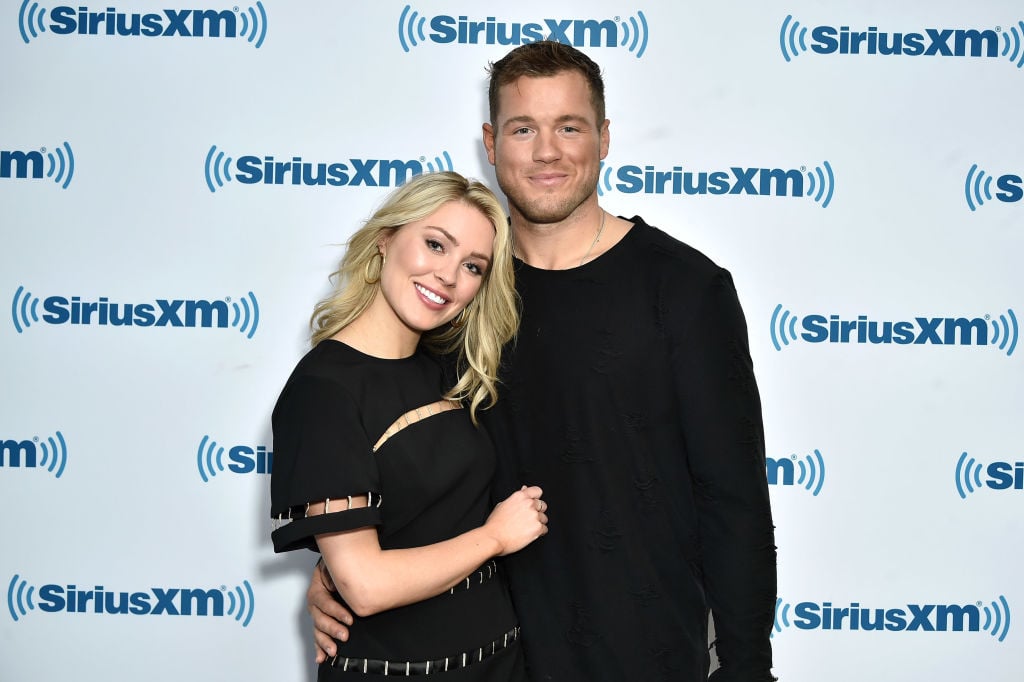 But when Cassie made it to hometowns, Bachelor fans seemed to be split in regards to the contestant. While devout Cassie fans stayed true to their girl, other fans thought hometowns showed how disinterested Cassie really was in Colton and a serious relationship with him. Her family didn't really seem on board either. Her dad certainly wasn't a fan. He famously referred to Colton as just "a guy." He also made a point to not give Colton his blessing when asked.

Are Cassie and Michelle Randolph twins?

In addition to noticing all the drama and subtext that took place during Cassie's hometown, fans noticed Cassie's sister, Michelle Randolph. The two look strikingly similar and have an intensely close bond. But they're not twins.

Cassie and Michelle are two years apart (Cassie's the older sister at 24 years old). They're the best of friends and are "with each other pretty much 24/7," according to their YouTube channel that they keep deleting videos from. They just moved into the same apartment together in West Hollywood (Caelynn is also in the building–she's really close with Michelle, too. In fact, Caelynn's been hanging out with Michelle more than Cassie these days since Cassie has been so busy traveling with post-Bachelor press stuff).
Cassie's tear-filled discussion with Michelle during hometowns

During Cassie's hometown episode, the sisters had a heartfelt conversation.

When Michelle asked Cassie how she really felt about Colton, Cassie responded:

"He's so amazing. I've never met someone who just gets me on every single level."

"Would you say yes if he proposed to you?" asked Michelle.

"I'm still not completely there, but I wouldn't put myself through this if I didn't see myself potentially getting there, and I feel like maybe I am falling in love with him," responded Cassie, adding that she hadn't shared her feelings with Colton yet because it felt like such a commitment.

Michelle was obviously concerned for her sister and unsure that she was making the right choice.

"There are hundreds of other guys out there, too. So if he's not %100 the one, like if there's any doubt, dont' shove that down. I know you better than anyone and I literally think that you're perfect. So I want you to be with somebody who's perfect. Like, this could actually be somebody that is forever, you know? I don't want you to settle for anything less," said Michelle through tears.

What does Michelle Randolph do for a living?

Cassie's appearance on The Bachelor isn't the Randolph family's first claim to fame. Michelle is a model and also an actress. She models with Wilhelmina in Los Angeles and has posed for such brands as Forever 21 and Tobi. She's starred in films like House of the Witch and A Snow White Christmas.

Michelle is dating fellow actor Gregg Sulkin, who's best known his roles in As the Bell Rings and Wizards of Waverly Place. The couple frequently hangs out with Cassie and Colton.

Read more: 'The Bachelor': What The Contestants Eat At The Mansion
Check out The Cheat Sheet on Facebook!