'The Bachelor': Is Kelsey Weier Really Emotionally Unstable?—Or Is Tammy the New Villain?
We are almost half-way through The Bachelor Season 24. The drama is flowing, and villains are popping up everywhere. Peter Weber doesn't know who to believe. Is Kelsey Weier as emotionally unstable as Tammy Ly claims in tonight's episode? Or is Tammy Ly this week's new villain?
[Warning The Bachelor Season 24 spoilers ahead]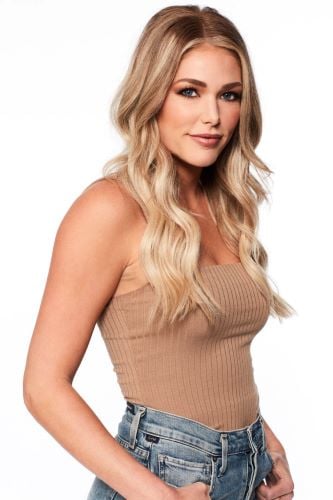 Kelsey confides in Tammy in 'The Bachelor' Week 5
Week 5 of Weber's season continues the theme of women throwing each other under the bus. What seems like a comforting moment between two women is soon blown up into much more.
"I just want to make sure that you're okay, because I know you had a couple…" Tammy trails off as she checks on Kelsey's mental health.
To viewers at home, it looks like Tammy is a supportive friend. To Kelsey, it looks like Tammy is trying to console her through a difficult time.
"Yeah. Very sad," Kelsey replies.
"I know, but it's only temporary," Tammy tries to help Kelsey. "There's an end at some point."
"No, there's never an end," Kelsey says.
"Well, he has to pick one at some point," Tammy tells Kelsey.
Kelsey goes on to complain about Sydney's drama. Kelsey wants Weber to see the real side of the other contestants. Little does she know; Tammy is about to expose her.
Tammy tells Peter that Kelsey is emotionally unstable
"Kelsey is a hot mess," Tammy Ly tells the cameras. "She has been crying for weeks."
While Kelsey is crying to Tammy, the producers flash to Tammy complaining about the girl she is consoling. It makes Tammy seem a little two-faced; however, they all complain about each other behind closed doors.
"Kelsey would go home if Peter just saw how crazy she was right now," Tammy continues to tell the cameras. "I didn't even cry that much when my grandpa died. Clearly, this is too much for her, and I think Peter should know."
Then Tammy takes it to a whole new level. She goes and tells Weber about Kelsey's emotional state.
"Last night, she had a huge mental breakdown," Tammy informs Weber.
Of course, Weber is not going to keep this a secret. As in the past few episodes, he asks Kelsey about it. The girls immediately point fingers at each other. The yelling, screaming, and fighting ensues.
Kelsey calmly asks, "Who said I was emotionally unstable?"
It is interesting how quickly Kelsey flips the switch from crying and hysterical to entirely put-together.
Fans weigh in on Kelsey's emotional stability and Tammy's tattling
Are the producers and Tammy making Kelsey look more unstable than she really is? Fans don't think so.
"Kelsey always drinks way too much at cocktail parties and is the crying crazy drunk," one fan wrote in an Instagram comment.
Although, we did see Kelsey pull herself together for a one-on-one date with Weber in Cleveland, OH. She was composed and calm. The contestant only cried when it was appropriate.
"Someone was vulnerable, and you want to go snitch to the bachelor," another fan wrote about Tammy. "Wth is wrong with y'all?"
Many fans comment that Kelsey is a hot mess who drinks too much. However, others point out that it was not right for Tammy to run to Weber about it.
"Well, if I was Peter, I would want to know who's crazy and emotionally unstable so I can eliminate them," yet another viewer added.
After the champagne-gate drama earlier in the season, it isn't very easy to imagine Kelsey as emotionally stable. Aside from her date with Weber, she is usually cursing about the other women. It looks like Hannah Ann took the initial attack from Kelsey, but she's not the only one to be attacked by the girl.
The consensus from Bachelor Nation is that Kelsey is unstable. They are glad that Tammy told Weber. Don't forget to tune in for a special Wednesday episode of The Bachelor this week at 8 p.m. ET on ABC to see if he finally sends Kelsey home.
'The Bachelor': This Wild Fan Theory About What Chris Harrison Reveals Before the Proposal Might be True