'The Bachelor': Is Peter Weber Making a Huge Mistake? Fans Think So
Last night, the first part of The Bachelor finale aired and it became clear that fans have completely lost faith in Peter Weber's ability to make decisions. They stuck with him through champagnegate when he leaned into the drama, they gave him the benefit of the doubt when he sent Alayah Benavidez home basically because the other girls told him to, brought her back, and then sent her home again because the other girls weren't happy, and they even held out hope when he kept Victoria Fuller until the final three even though there were enormous red flags throughout their relationship. But last night, fans finally gave up hope.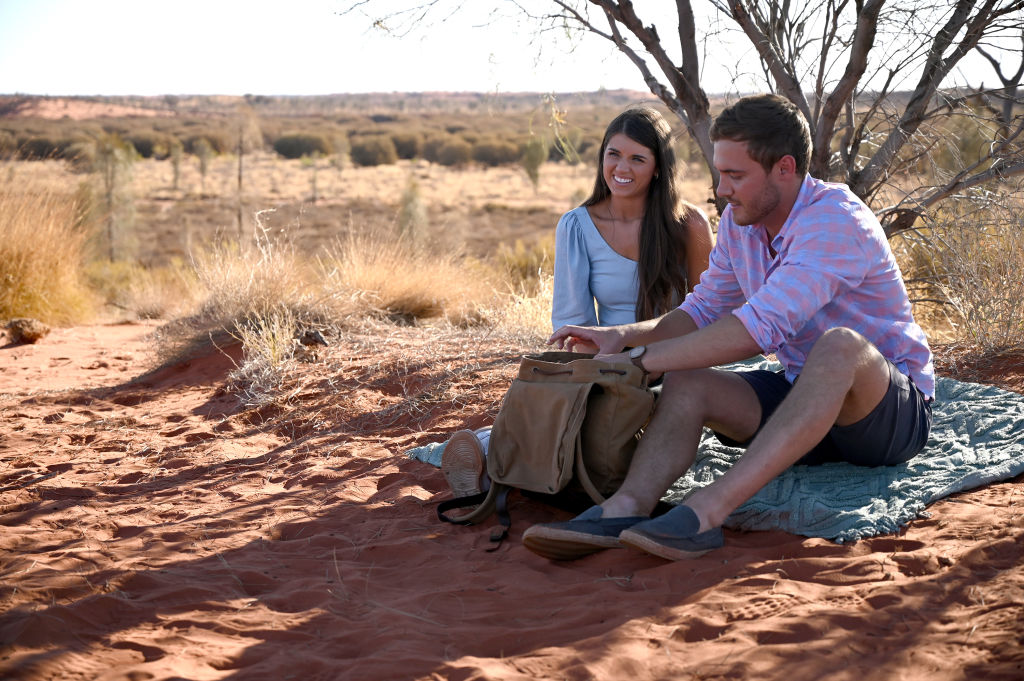 What happened on last night's episode?
Last night, Weber had his final dates with Madison Prewett and Hannah Ann Sluss and both women came to hang out with his parents. Sluss's time with Weber's parents went perfectly. The whole family loved her and Weber's mom eventually called her an "angel on Earth." Weber expressed that he had no doubts about Sluss but seemed to be thinking about Prewett the whole time.
Prewett's time with Weber's parents, on the other hand, did not go as smoothly. They grilled her about the ultimatum that she gave Weber about being intimate with the other women. Prewett refused to back down and stood strong in her morals despite everything that his parents were throwing at her.
When Prewett left, Weber's mom cried and told him that Prewett wasn't there for him and begged him to pick Sluss and bring her back to the family.
On their date the next day, Prewett admitted that she and Weber might not be as compatible as they had hoped and sent herself home.
When Weber met up with Sluss, he was less than enthused and told her that his heart was being torn in two places despite Sluss being the only one left.
What do fans think that Weber is going to do?
In the preview for tonight's episode, it's clear that Prewett regrets her decision and decides to come back for Weber. Given his love for Prewett and how he seemed to not be able to function when she went home, fans are thinking that Weber will choose her in the end.
Fan reactions
Weber and Prewett have fundamental differences between them like their faith, lifestyles, and what they want out of a partner, yet Weber seems set on picking Prewett and fans are not here for it.
"Peter is gonna make a mistake and end up with Madison but yet she has walked away from him twice now and Hannah Ann hasn't walked away once and Peter doesn't see that Madison wants him to be somebody that he's not. He is making the biggest mistake of his life," one person tweeted.
"'Madi is a sweet girl but Hannah Ann is an angel on earth,'" one person wrote quoting Weber's mom. "I CANT. #TheBachelor just like Hannah Alabama skipping out on Tyler for Jed, he will make the same mistake."
Others don't think that either woman would be a good choice.
"This final 2 is what happens when they cast for the show instead of cast for #TheBachelor," one fan wrote. "These two are too young and immature and don't know what they want. And finding people on Instagram instead of people who could actually marry Peter is a terrible mistake."
"Watching Peter's mom give him really bad advice reveals why we have had a season of him making mistake after mistake," another person said. "Regardless of him and Madison, he and Hannah Ann have like no connection there right?? Am I crazy??"