'The Bachelor': Juan Pablo Galavis Explains Why He's Glad He Didn't Pick Clare Crawley
'The Bachelor's most infamous star Juan Pablo Galavis explains the edit the show gave him and where his relationship with Clare Crawley went wrong.
Juan Pablo Galavis is one of the most controversial members of Bachelor Nation. He bared it all in a recent episode of The Ben and Ashley I. Almost Famous Podcast. Galavis talked about his decision to distance himself from The Bachelor franchise and why he's "glad he didn't pick Clare Crawley."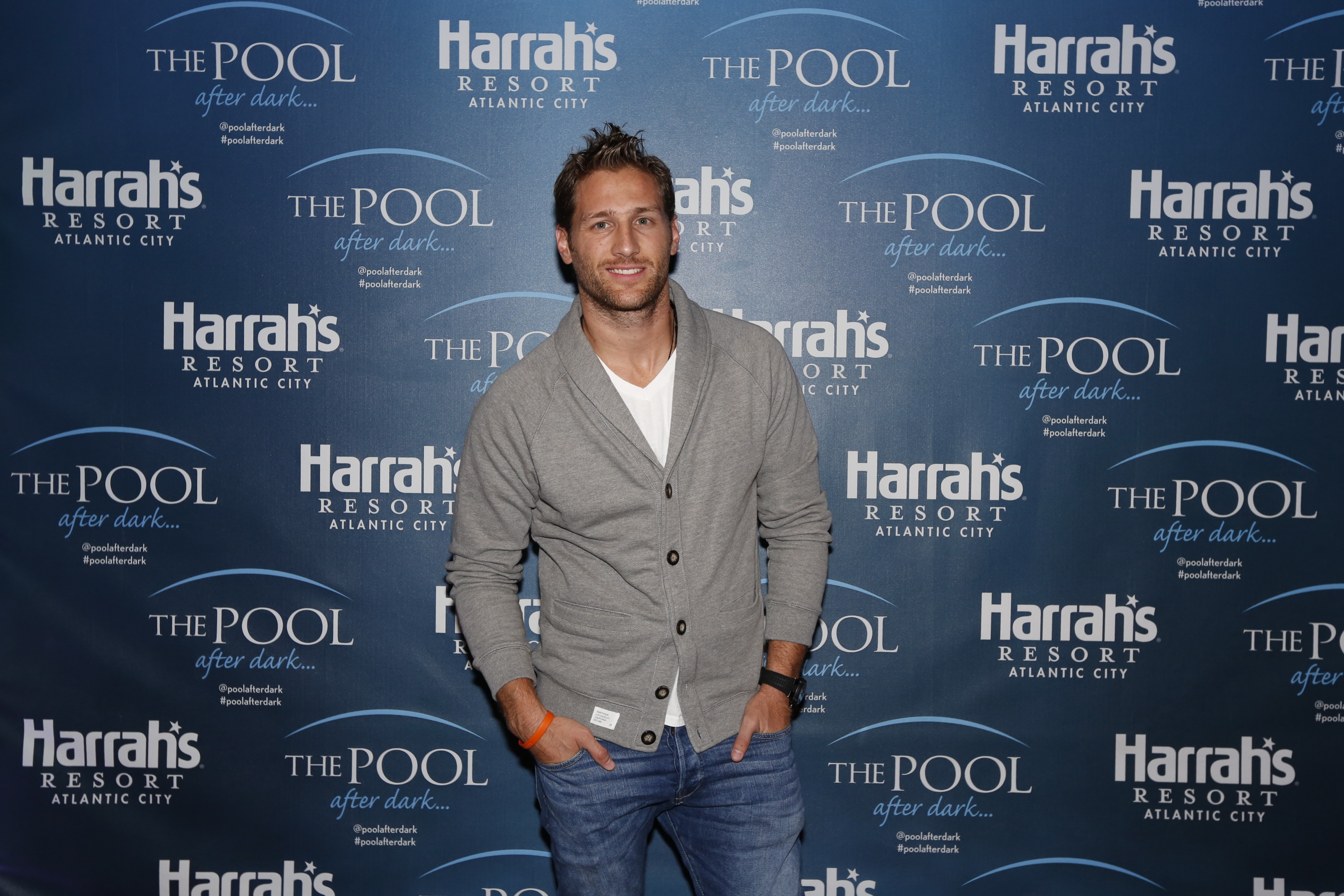 'The Bachelor' Juan Pablo feels limited after the show
During the "Almost Famous In Depth: Juan Pablo Galavis" episode of Ben Higgins and Ashley Iaconetti's podcast, Galavis talked about his distance from the franchise. 
"To be honest, it wasn't easy to get out of the show," he said. Galavis said the way he and his family were edited for the show made disassociating more difficult. What's more, many of the decisions made in the editing room hurt him personally. 
"I was made a villain because I was honest," he explained. "Because I didn't propose to somebody that I knew for 40 hours — I had never proposed to somebody in my life at that time. If being honest was a bad thing, I guess I wasn't good for the franchise." 
In addition, the manufactured villainy prevented Galavis from taking on other opportunities outside of Bachelor Nation, including the chance to be on Dancing With the Stars. 
Juan Pablo Galavis says the show 'flipped around' his conversation with Clare Crawley to make him look bad
In the former bachelor's opinion, showrunners are part of the reason his relationship with Crawley didn't work out. 
"I didn't tell anyone who I was going to pick because it got to a point where they were trying and trying [to get me to say I love one person]," he explained. "I would do interviews [asking 'do you love her?'] for them to get me to say something that they wanted for the show."
At the time, Galavis believed he was fulfilling his part by doing these interviews. But after seeing the edit, he felt showrunners flipped the script on what really happened. 
"With Clare, to be honest with you, they took her reaction to rejection, which is natural, and said, 'Wow, that was great,'" Galavis said. "Let's just flip it around and [make this guy] look as bad as we can. To me, if it was so bad that I say, 'I'm not going to go with you,' [then] that's part of the show." 
Clare Crawley's outrage from 'The Bachelor' Season 18 doesn't make sense
Bachelor Nation will recall Galavis and Crawley's infamously disastrous helicopter date from season 18. 
"I'm shocked," Crawley said in the episode. "He chose to tell me something that no woman wants to hear. That he doesn't know me and some sexual thing I don't want to repeat. It was insulting, and it was offensive."
Later, a source told Us Weekly what Galavis said: "He said, 'I love f*cking you, but I don't know you.'"
As Iaconetti mentions in the podcast, that statement is why most of Bachelor Nation sided with Crawley.
"I thought I knew what kind of man you were —what you just made me go through, I would never want my children having a father like you," she told him during her elimination. 
During the podcast, Galavis didn't recall ever making such a comment. But as a father, he struggles to understand why Crawley would say something like that to him.
"I'm glad I didn't pick her," he told Iaconetti and Higgins.
Clare Crawley supposedly wanted to make peace with Juan Pablo Galavis
Bachelor Nation might be surprised to learn Galavis was invited to be part of Crawley's season. Not so much to see if there was still a spark between them, but for Crawley to make amends. 
As discussed in the podcast, Galavis was unsure if that was something Crawley really wanted or something the producers were planning. Ultimately, Galavis declined the request. 
When asked about Crawley's relationship with Dale Moss, Galavis had this to say: "At the end of the day, I know she wants to be a mom. I just want her to be happy. If she stops trying, maybe it'll happen."