'The Bachelor': Kelley Says She Doesn't Hate Peter Weber but She Does Have Questions
Many fans of The Bachelor were disappointed when Peter Weber decided to send Kelley Flanagan home. She liked a few tweets that made people wonder if she had negative feelings after the show. Find out what she had say about not hating him and more.
Peter Weber sent Kelley Flanagan home on 'The Bachelor'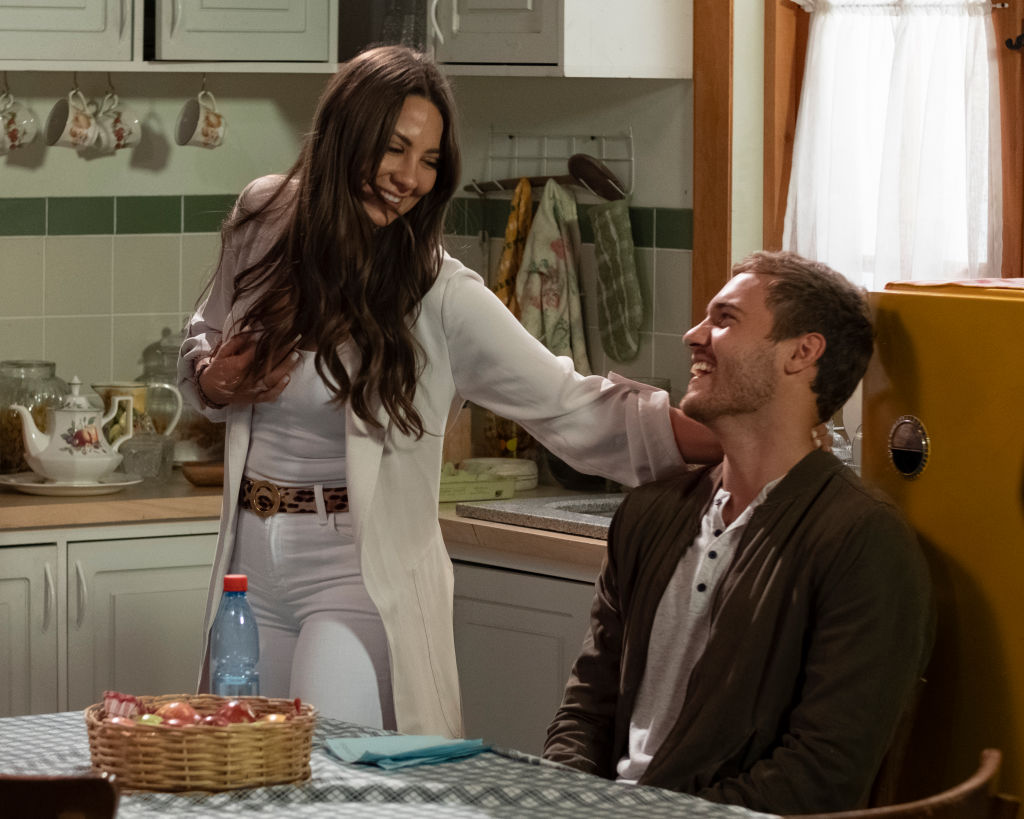 No one had a better advantage this season than Kelley because she met Weber before the season. However, things took a turn after Weber had drama with the other ladies. Weber asked her why she was pulling away from him.
"I know that I love Hannah Ann [Sluss] and we're super close. But I would say we're on two different levels. Like we're at two different stages of our lives," she said. "I'm extremely mature for my age and I'm truly ready for that step and there were things that were questioned about you on that so when that was said I was like 'OK, well I need to clarify.'"
The lawyer then later mentioned one thing that has been bugging her. "Just like rewarding the drama and stuff like that. That just kind of like irked me," she said. "No person who should be in that stage would want to even put up with that."
He later sent her home before hometown dates. Weber believed she wasn't ready for marriage.
"Peter made his decision and that's that. Does it suck? Yeah. Do I agree with it? No," she said. "I question his intentions, because I don't know what phase he is in his life." Kelley added, "Thank you for not coming and meeting my family."
She liked negative tweets about him
Kelley's last episode got strong reactions from fans. Some of them were not only turning against Weber, but the show for how they edited her comments.
She liked tweets that defended her. "I will never forgive Peter for robbing us of Kelley's hometown with her lawyer family #TheBachelor," one of them reads. Kelley also liked a tweet reading, "I'm still mad peter sent home @kelleyflanagan . A whole a** wife. A successful & beautiful woman."
Weber later told Entertainment Tonight that he was wrong about her. "I definitely had questions at first if she was really ready and wanted this. I was wrong, she truly was," he said. "I think she can absolutely make an amazing [Bachelorette]."
She doesn't hate Weber and has questions about her elimination
The eliminated contestant answered fan questions on Instagram on Feb. 24. Someone asked if she had any hate toward the reality star or questions about her elimination.
"No hate at all! I think every girl on the show will always have lingering questions!" she answered. "I guess I'm still looking for that strong WiFi connection."
Another fan asked if she had feelings for him. "Yes, I did! Peter is an amazing guy." The lawyer was also asked if there was anything cut out of her time with the pilot. "I wrote Peter a relationship contract in Chile! Tried to put some witty terms in there," she wrote.
Sadly, she probably won't get answers to her questions because she's not on Women Tell All. Some fans are still hoping she'll be the star of The Bachelorette.