'The Bachelor': Ashley Iaconetti Thanks Kelsey Weier for 'Standing up to Emotional Shamers'
Tammy Ly has a problem with people getting "overly emotional." She made that very clear during last night's "Women Tell All."
There was a big discussion around being openly emotional during Peter Weber's "Tell All." While the former Bachelor contestants did a lot of arguing with each other, some of them banded together to stick up for their right to cry about whatever they want, whenever they want.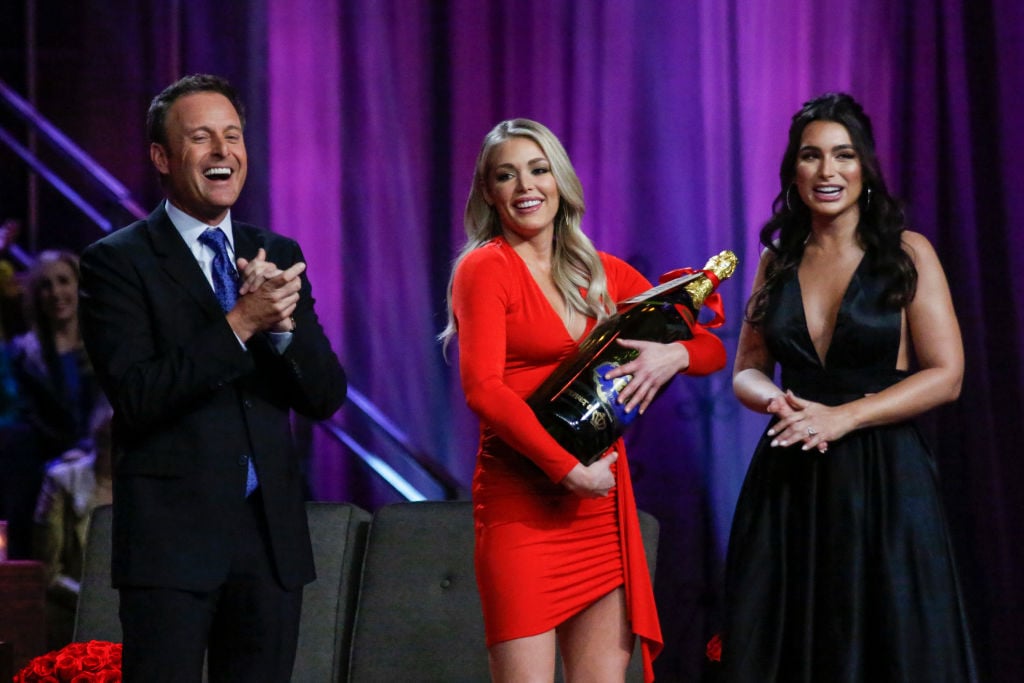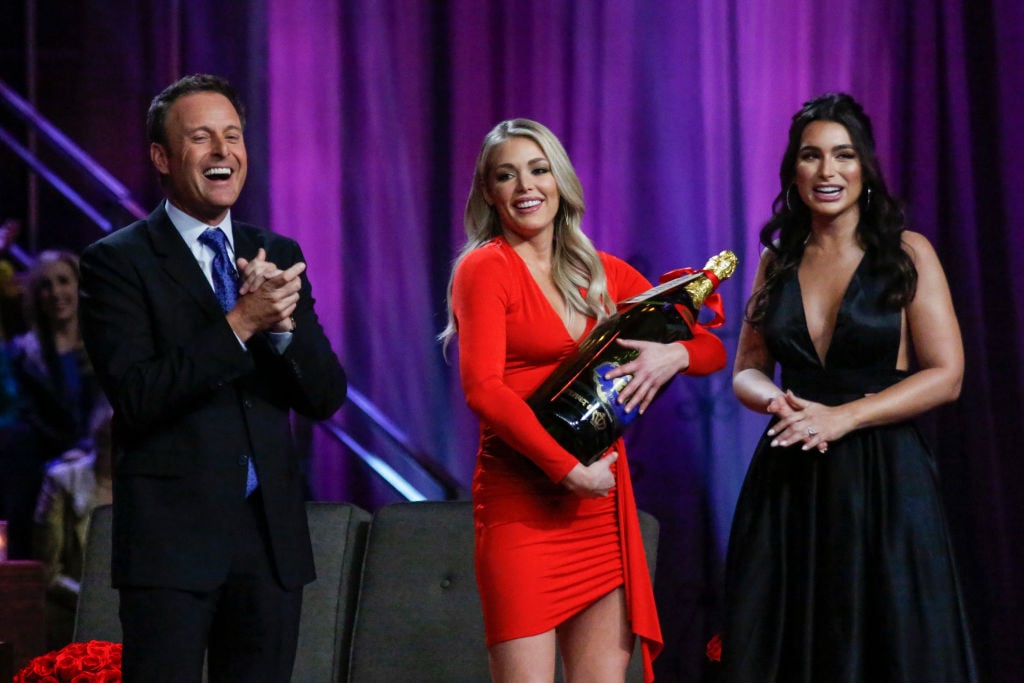 'Women Tell All': Tammy Ly and Kelsey Weier
The conversation began when Tammy went over why she told Weber she felt Kelsey Weier was "emotionally unstable" and had "alcoholic tendencies." Tammy defended her decision to do so, stating Kelsey often "cried excessively."
"I was not trying to bash you for crying. I was not trying to bash you for drinking," said Tammy.
"It's not ok for you to do that. I saw it as a red flag so I brought it to Peter. It is my business. I'm sorry but we are all swapping saliva with the same guy. It is my business," she continued.
Kelsey had a response that inspired passionate cheering from the audience.
"Tammy, by you claiming I'm emotionally unstable, a mental breakdown, alcoholic tendencies, it is a strong accusation to make against somebody," she said. "By you putting that out there, now I am labeled as something that I'm not and it is also very rude to the people who do go through those diseases that may watch this show, that feel belittled and feel ashamed for the disease that they have. And I'm not OK with that."
Tammy Ly and Mykenna Dorn
Later in the episode, Tammy got into it with Mykenna Dorn. The two did not get along during Weber's season and it seems they didn't set aside their differences for the "Tell All."
When Mykenna went into how Tammy made her feel unworthy, Tammy asked: "How long did she rehearse this?" while rolling her eyes in disgust.
"Your facial expressions right there when you're trying to listen to her are so rude," Kelsey told Tammy, defending Mykenna.
Kelsey Weier is Ashley Iaconetti's 'girl'
Kelsey was one of the two contestants who sat in the hot seat last night. Chris Harrison asked her if she felt it was fair she was getting criticized for being emotional.
"Emotions are a good thing. And men and women should be empowered by that and they should appreciate vulnerability and accept it and not look at is as a negative. For Peter to appreciate my vulnerability and not run when I cry, because I seemed to cry every conversation I had with him, that meant a lot to me," she said.
The camera quickly panned to Tammy as she gave another dramatic eye-roll.
"I am an emotional person. And I'm proud of that," concluded Kelsey.
Harrison then brought out a Bachelor alum who knows a thing or two about getting shamed for her emotions: Ashley Iaconetti.
"This is my girl," Ashley I. said of Kelsey. "I feel her so hard. Thank you for representing us emotional girls this season. I also just want to say, way to go standing up to the emotional shamers out there. There is no place in this world for emotional shaming."
Read more: 'The Bachelor': Victoria P. Got Majorly Called out for Being 'Fake' During 'Women Tell All'