'The Bachelor': Kit Keenan Wasn't Lying About How Rich She Is; Her Mom Is Worth a Fortune
While some contestants on The Bachelor are experiencing their very first brush with fame, Kit Keenan has always lived a life of luxury. Other contestants may have been jealous of Rachael Kirkconnell's shopping date, complete with red bottom heels, in last night's episode of The Bachelor, but Kit revealed that her life has always been filled with "gold Bentleys and red carpets and fashion events."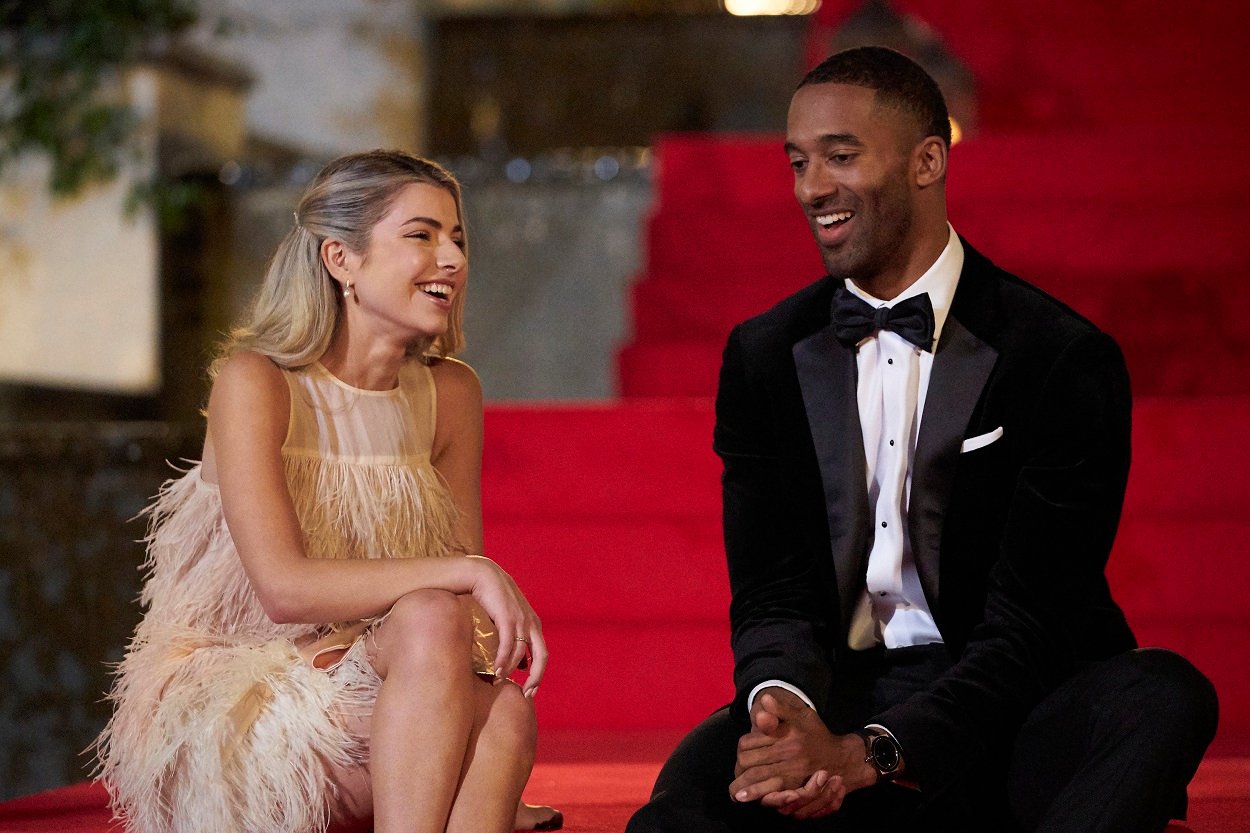 Kit began getting small amounts of attention from Bachelor Nation during night one thanks to her title. After the producers labeled her occupation as a socialite, many fans of The Bachelor had their interests sparked. But, Kit was not at all pleased with the way she was initially labeled for the show. In fact, in an interview with the Bachelor Happy Hour podcast, she shared that she was upset that the show gave her that label, presenting her in such a one-dimensional light.
Kit Keenan was recruited to be a contestant on 'The Bachelor'
"I was so mad about [my initial occupation label]," Kit shared with Bachelor alums Rachel Lindsay Abasolo and Becca Kufrin. "I felt that it completely diminished my accomplishments. I'm a senior at NYU right now. I'm studying fashion and business. I have been a small business owner since my freshman year of college. I host a podcast biweekly with my mom. I host and edit it myself."
Kit may not have like her label, but the producers certainly seem to be giving her a Gossip Girl-esque edit. Perhaps that is the very reason that they reached out to her to be a part of the show in the first place. Still, despite her edit, she seems to still be making a connection with Matt James. In the most recent episode of The Bachelor, James shared that Kit was "a little fashionista" and revealed that she was someone he was immediately interested in from the very first night.
Kit's mom, Cynthia Rowley, is a successful designer
It seems that Kit has come by her interest in fashion honestly. In fact, her mother, Cynthia Rowley, is a highly successful fashion designer. Though Kit maintains a close relationship with her mom, she revealed on the latest episode of The Bachelor that the fame that surrounds her mom has made it challenging for her to be in a romantic partnership.
"Growing up, my mom being such a success story, I think that I was protecting myself and getting in touch with my emotions is something I've never practiced before," Kit shared in the most recent episode of The Bachelor. "Being here and letting those walls down is the first time I've ever really had to be vulnerable. So, I think that's the hardest part, is knowing once one wall is down, you get to see all of me."
'The Bachelor' cast member is extremely wealthy
Kit may lead a life of luxury, but she seemed to appreciate the very understated date that she and James shared. "With my partner, I just want the simple pleasures, and I feel like that's what tonight was all about," The Bachelor contestant revealed about making cookies with James. While many fans of the show may have thought Kit was exaggerating about how wealthy she is, it seems that she was not. According to Celebrity Net Worth, Kit's mom is worth a staggering $100 million. So perhaps baking chocolate chip cookies was truly a welcome change from the "gold Bentleys and red carpets and fashion events" that she typically experiences.