'The Bachelor: Listen to Your Heart': Fans Wanted More Ryan Content in Episode 2 but Not Like That
The Bachelor: Listen to Your Heart just aired its second episode and there was a whole lot less Ryan Neal than there was in the premier.
Ryan is a 28-year-old jazz, funk, pop, and R&B musician who resides in Dearborn Heights, Michigan. He quickly became a fan favorite after the first episode. He even has a fan in none other than Bachelorette alum Tyler Cameron.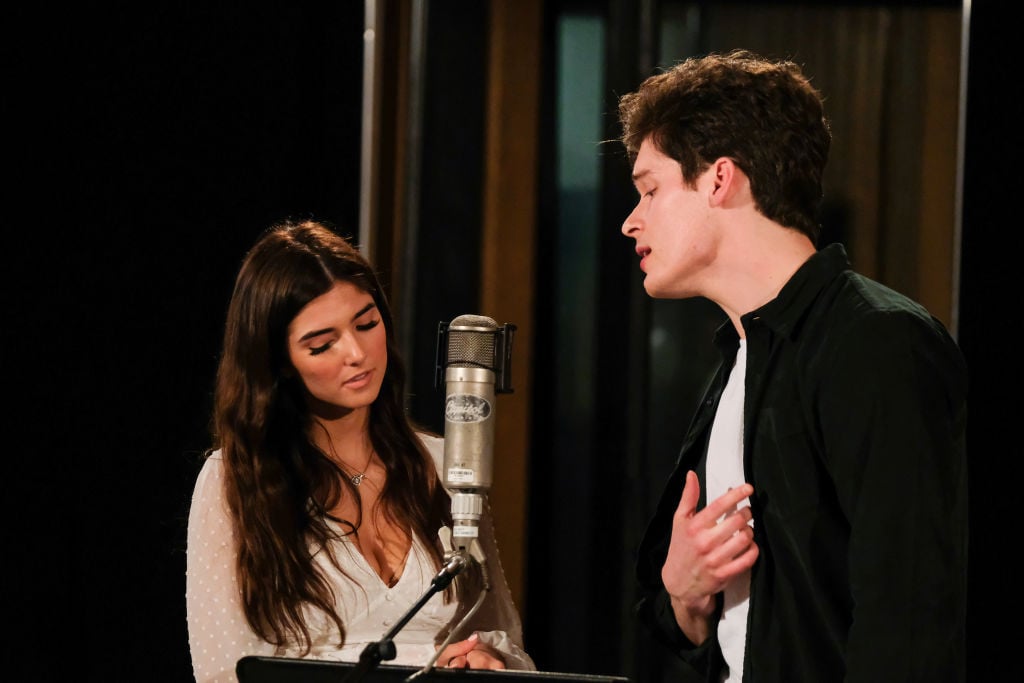 His ABC bio states:
"Ryan aspired to become a pop star early on, so he started playing guitar at a very young age. He found his roots as an artist when he rented a house in Nova Scotia on a secluded lake to write and produce his original music. Recently breaking up with his girlfriend of two years, Ryan has been unlucky in romance and has struggled to find someone who respects his musical aspirations. Ryan is looking for someone who understands the unique challenges of dating an artist. He has never dated a musician and is excited to finally give it a shot."
Additionally, he "loves to break it down on the dance floor," "has a studio at his home, where he creates original music," and "can eat an entire pizza in one sitting."
Ryan Neal was largely MIA from 'The Bachelor: Listen to Your Heart' Episode 2
After fans fell in love with Ryan during the first episode of Listen to Your Heart, they were hoping for a progression of his story in the second. We watched Jamie Gabrielle choose Trevor Holmes over him. So fans wanted to see who he'd end up with next.
Unfortunately, we didn't see much of Ryan in Monday night's episode.
"Ryan is awfully quiet. Sad boy music coming soon," tweeted Tyler C. while watching. He figured Ryan must still be bummed about how everything turned out with Jamie.
When Ryan finally did get some screen time, it was to make out with two contestants who were trying to get his cocktail rose. Newcomer Natascha Bessez (the woman who's friends with Trevor's ex) and Rudi (who eventually ended up making out with and giving her rose to Matt Ranaudo). Both kisses were… awkward. Bachelor Nation did not approve.
Bachelor Nation reacts to Ryan's kisses with Natascha and Rudi
"Natascha and Ryan look like they tried to do the Spider-Man kiss while sitting next to each other on the same level on a couch," tweeted one fan.
"I'm pretty sure Natascha was trying to eat Ryan not kiss him," wrote another.
The reactions to Ryan's kiss with Rudi weren't much better.
"THAT KISS WITH RUDI AND RYAN OMG THAT WAS A MESS," tweeted one fan.
Fans did have one positive takeaway, though.
"Is it really this easy to get Ryan to kiss you #ListenToYourHeart," wondered one fan.
In the end, Ryan gave his rose to Natascha. We'll have to wait and see if there'll be more open-mouth kisses in their future.
Read more: 'Too Hot to Handle': Francesca Says She Only Went on a Date With Kori to Prove That She and Harry Were Solid