'The Bachelor: Listen to Your Heart': Savannah Says She 'Had a Hard Time Figuring out What [Julia's] Motivation Was' in Their Confrontation
On Monday's episode of The Bachelor: Listen to Your Heart, everything changed. Now, only couples remain and they're performing and competing against each other while being judged on their romantic and musical connections.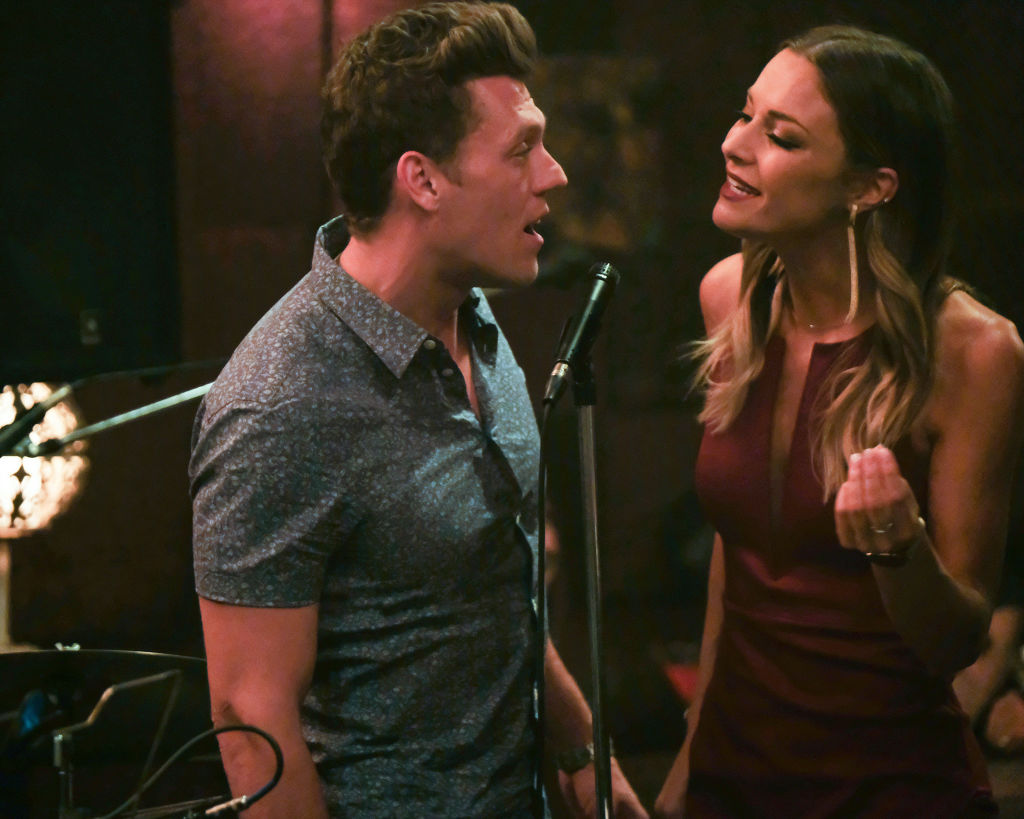 When the episode began, Brandon Mills was still deciding who he wanted to pursue a romantic relationship with: Savannah McKinley or Julia Rae. In the end, he decided to move forward with Savannah and Julia paired up with Sheridan Reed.
Julia confronts Savannah about Brandon
Julia's been torn between Sheridan and Brandon since the season first began. After Brandon chose Savannah for good, she decided to sit down with Savannah and confront her about her connection with Brandon. Julia felt they were inauthentic.
In an interview with the Bachelor Happy Hour podcast, Savannah said that she still doesn't know what Julia was trying to get at by sitting her down.
"I think Julia is just really strong. I think Julia is highly motivated, I think maybe opinionated in the way that she comes across can seem a little aggressive. And so that conversation literally brings me back and like, 'Oh my gosh.' Because I know her intention probably wasn't necessarily to attack me but I also had a hard time figuring out what her motivation was," she said.
No resolution
When Julia sat Savannah down, Savannah says she tried to figure out the root of the issue so they could come to a resolution.
"Based on what she says, I don't think there was any intention of a resolve. It was just, 'I think you are this way period.' And I was like, 'I'm not really sure what to do with that,'" she said.
Savannah says she didn't want to "come off as hateful and rude," she wanted to find a solution. But it didn't seem like there was one.
"When she started it that way I was like, 'OK look, I can tell you're highly emotional about this, I can tell that your feelings are very strong.' So I never wanted to come off as hateful or rude. I really just knew that this does mean something to you so let's navigate around this so we can come to a conclusion," she said.
Host Rachel Lindsay asked Savannah if she feels they came to a conclusion.
"No," she responded.
When host Becca Kufrin asked Savannah if she really felt like Julia was over Brandon as she said she was, she responded: "No, not at all. But if you have absolutely no emotional investment in what the subject is, it wouldn't even be a topic of discussion."
Lindsay said if she had been in Savannah's situation, she would have handled things a little differently.
"If that were me and she said, 'I wanted to go home because of you,' I would have said, 'Do you need me to help you pack?'" said Lindsay
Read more: 'The Bachelor: Listen to Your Heart': Who Fans Think the Best and Worst Musicians Are