'The Bachelor: Listen to Your Heart': Who Fans Think the Best and Worst Musicians Are
Last night, The Bachelor: Listen to Your Heart was turned up a couple of notches. The contestants were told to pair up with people they could see a future with both romantically and musically. Anyone who wasn't in a couple was asked to leave. Then the real fun began.
The pairs were assigned songs to perform at a live show. The couples were then judged by celebrity judges based on their romantic and musical connections. Basically, did both people seem like they could be in love, and did they sound good?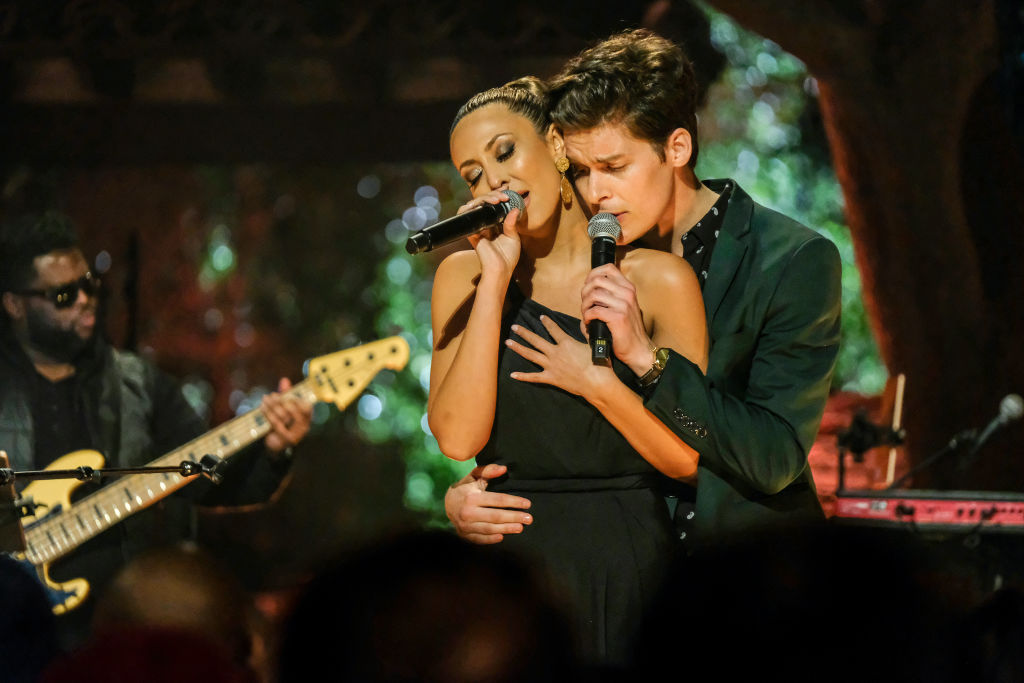 Since this was the first time Bachelor Nation really got to hear what everybody was bringing to the table, fans were sure to weigh in on everybody's talent throughout the evening.
Fan reactions to last night's 'The Bachelor: Listen to Your Heart' performances
Two big favorites were Rudi and Natascha Bessez.
"Rudi and Natascha blew everyone away with their vocals! best singers on the show hands down!! #ListenToYourHeart#LTYH," tweeted one fan.
Rudi won a lot of people over with her vocals.
"Congratulations on being stupid talented Rudi," wrote another.
"RUDI AND MATT!! They actually have some talent!" wrote another fan.
Despite all the drama surrounding Julia Rae, she and Sheridan Reed got some love from fans, too.
"Julia and Sheridan are far and away the best singers on the show so far," tweeted one person.
Ryan Neal and Natascha were also fan favorites, even though Jason Mraz said that Natascha was going to leave Ryan in her dust.
"Team Ryan and Natasha!! So real genuine and TALENTED !!!" wrote one fan.
"Natascha and Ryan gave me chills!!!!" tweeted another.
A few fans found something in common with all the best singers:
"This show is just proving that the best singers are the ones on the crazy side and I'M LIVING FOR THIS MESSAGE," tweeted one person.
Fans didn't get to hear a ton of Savannah and Brandon's performance, so some assumed the worst.
"Savannah and Brandon's performance was so bad that they had to drown it out with another contestant commenting on how bad it was," wrote one fan.
They got a better review from fans during their one-on-one date performance on the previous episode.
On Twitter, there's not an overabundance of talk concerning the talent of Jamie Gabrielle, Trevor Holmes, Bri Stauss, and Chris Watson. Fans mostly commented on Jamie's pushing through her nerves, Trevor's vocal warmup method of choice, and the hypnotizing love connection between Chris and Bri.
Fans were 'pleasantly surprised' at how talented 'The Bachelor: Listen to Your Heart' contestants are
But many fans can agree that the cast of Listen to Your Heart is packing a lot more talent than initially expected.
"I did not think these people would be as talented as they are but I'm actually really pleasantly surprised," wrote one fan.
"20 mins ago: No one has talent on this show.
Rudi and Matt: OK… one couple has skills.
Chris and Bri: Alright…. only two couples have it.
… Don't worry. Currently eating my words for a snack," tweeted another.
The Bachelor: Listen to Your Heart is on Monday evenings at 8 p.m. on ABC.
Read more: Chris Harrison Compares Peter Weber's 'Bachelor' Season to 'The Jerry Springer Show'