'The Bachelor': Lyndsey Windham Says Clayton Echard Lied in His Apology to Elizabeth Corrigan
'The Bachelor' star Lyndsey Windham isn't sold on Clayton Echard's apology to Elizabeth Corrigan. She says he's not telling the truth.
Clayton Echard's season of The Bachelor contains plenty of drama, and the show has several episodes left to air. Cassidy Timbrooks earned the title of villain in the first couple of episodes, but when Clayton sent her home after learning of her texts with another man, another contestant quickly filled the role. Shanae Ankney immediately targeted Elizabeth Corrigan. Despite Elizabeth's explanation to Clayton regarding the drama between her and Shanae, Clayton still chose to send Elizabeth home. He recently apologized via social media. However, Bachelor contestant Lyndsey Windham called him out on one big detail: He's not telling the truth.
[Warning: This article contains spoilers from Clayton Echard's season of The Bachelor.]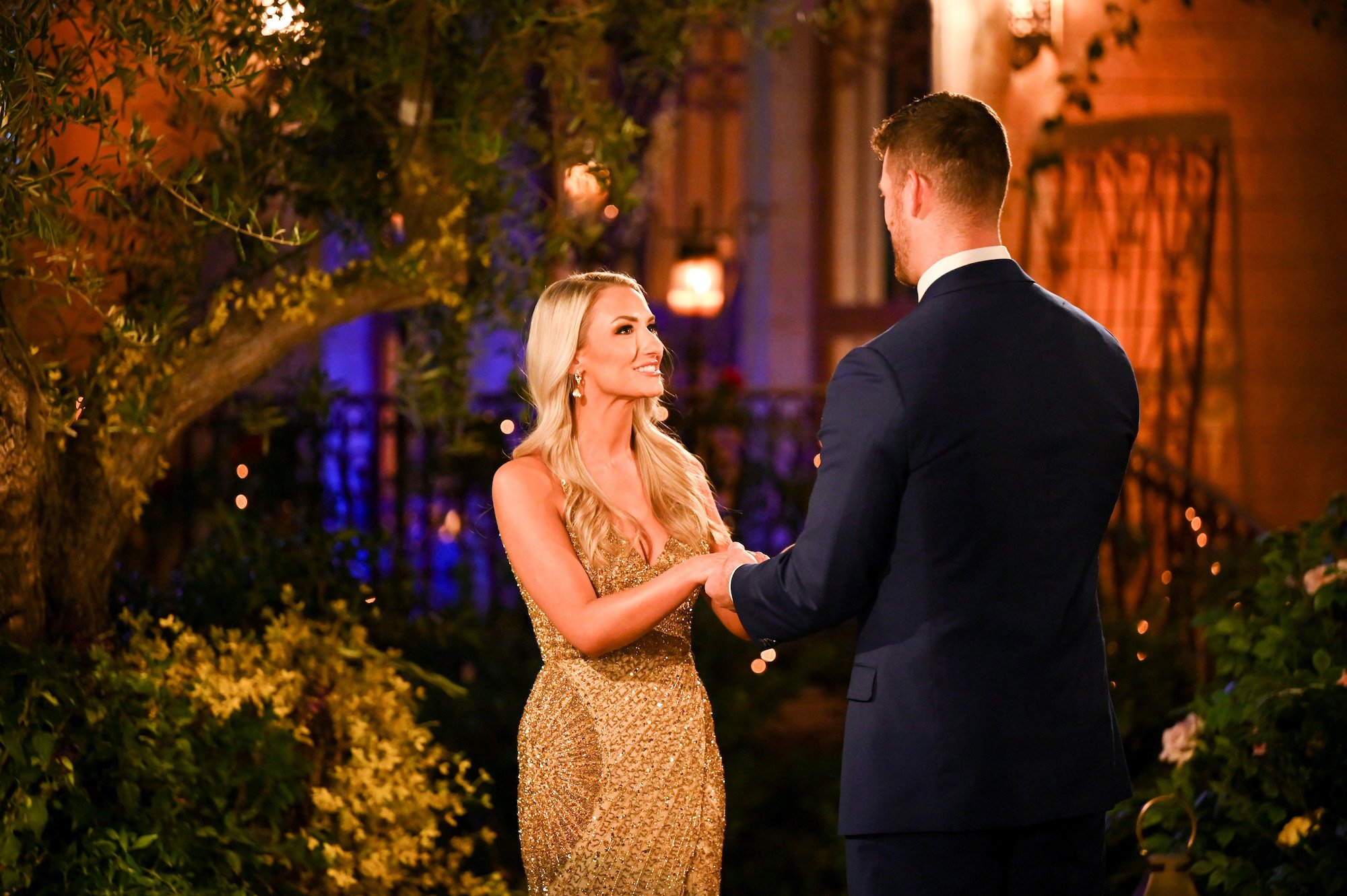 'The Bachelor' star Clayton Echard issued what seemed like a heartfelt apology to Elizabeth Corrigan
With filming already complete, the stars of The Bachelor get to watch the episodes as they air. Once Clayton saw the version of Shanae, audiences watched, he quickly issued an apology on his Instagram Story. Reality Steve retweeted the apology, which read:
"I'm sorry, Elizabeth, for what you're going through. I wish I could have seen what was happening when I wasn't there. I obviously knew y'all [sic] weren't in a good place, but at the time I thought it was, solely, petty drama. I would have sent Shanae home immediately for making fun of you for being neurodivergent, had I known. Overall, the experience for me watching hasn't been fun, simply because I'm seeing all the damage that I caused. I really meant well, but my actions weren't always the best as I now can see the repercussions from my decisions. I can promise you I'm learning from the mistakes though and am doing everything in my power to come out the other side a better man."
Fellow 'Bachelor' contestant Lyndsey Windham claims Clayton Echard's apology isn't entirely truthful
Once you've arrived in the public spotlight, it's no surprise everyone watches your every move. That's why it didn't take long for fellow Bachelor contestant Lyndsey Windham to notice something about Clayton's apology that didn't ring true. Clayton sent Lyndsey home during the Feb. 7 episode.
Later, Lyndsay posted to TikTok.:
"So, tonight on The Bachelor, I was sent home, but there's one thing I wanted to address before I give my final goodbye. And that is Clayton's apology to Elizabeth that he posted on his Instagram Stories a couple weeks ago.

As you can see, he said that if he would have known what was going on, he would have sent Shanae home immediately. However, lemme take you back to this night. After the Baywatch date, Clayton chose to spend our time asking me about the drama in the house and why Shanae felt so bullied in the mansion. And I explained to him, word for word, that I would never want anyone to feel bullied. However, when someone is mocking and making fun of someone's mental disabilities, that's crossing the line, and I don't want to surround myself with people like that, so I'm not gonna go out of my way to be their best friend. At the end of the day, everything happens for a reason and no hard feelings, however you knew, and you kept her."
Clayton Echard has yet to respond to Lyndsey Windham's TikTok
Clayton was quick to react once he saw how Shanae treated Elizabeth. However, it's been nothing but crickets since Lyndsey called the Missouri native out on his apologies. Hopefully,the Women Tell All episode addresses the entire situation. Until then, fans have to watch the rest of the season unfold for themselves.