'The Bachelor': Madison Denies Throwing Shade After Kelley Likes a Tweet Telling Her to Move On
Fans think Madison Prewett might have thrown shade at Kelley Flanagan for hanging out with Peter Weber after The Bachelor. Prewett's latest comment got some attention and Flanagan might have responded by liking a tweet. Find out why fans think she threw shade and what she has to say about the accusation.
Kelley Flanagan and Peter Weber are spending together after 'The Bachelor'
Flanagan and Weber were seen together on March 25 in Chicago, according to People. They were on the Riverwalk with Dustin Kendrick from Hannah Brown's season of The Bachelorette. They were staying in Flanagan's apartment together for some time.
"Are we dating? No. Do I love spending time with her? Absolutely," Weber said on The Viall Files when talking to Viall. "We're not dating. Could I see that in the future? Yeah, of course. I'd be extremely lucky and very happy if that happened."
The pilot said he didn't need to rush into another relationship. "I just had an engagement [with Hannah Ann Sluss] that didn't work out. I just was trying to pursue things with another woman [Madison Prewett] that didn't work out," he said. "That's why right now I'm just taking it really, really slow."
Madison Prewett wrote a comment about them hanging out together
The cast of the last season of The Bachelor made a TikTok video doing the #DontRushChallenge. It included Madison Prewett, Tammy Ly, Deandra Kanu, Kiarra Norman, Kelsey Weier and Mykenna Dorn.
One fan asked in the comments where was Flanagan. "With our ex lol" she answered. This seemed to get a response from the lawyer later.
She claims she wasn't throwing shade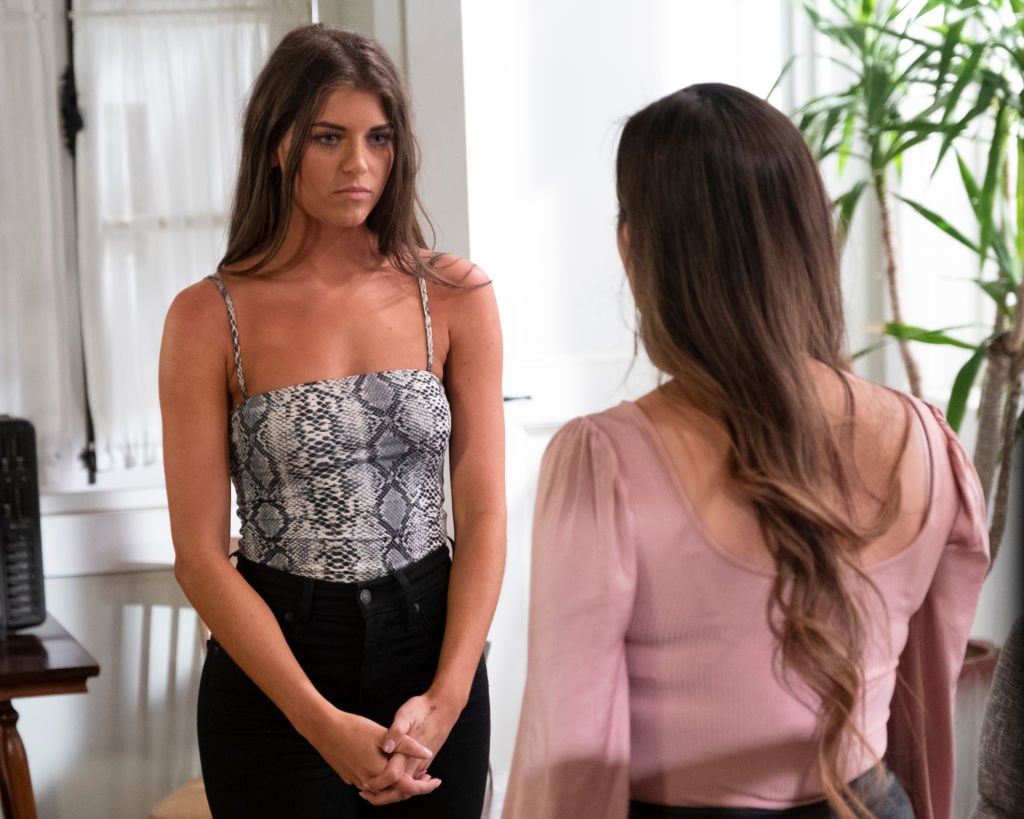 The exchange got attention from fans and Flanagan. Flanagan reportedly liked a tweet that read "Haven't all they done is thrown shade at Kelley and Peter ever since they were seen together. Their [sic] comes a point in time where they need to move on and be happy for each other and not bring people down it's not that hard people." She then reportedly unliked it according to E! News.
Prewett then claimed she didn't mean anything by her comment. "Lollllll it was just a joke!! No shade. All the love for both of them," she wrote in the comments of the account, Bachelor Nation news.
Weber has since talked about what his relationship with Prewett was like when it was time for the live finale. He said they didn't meet in person before filming because she wanted it to be "authentic."
"Looking back on it, I'm confused as to why we didn't see each other before [the finale]. It was an option and I wanted to do it," Weber said on the Bachelor Happy Hour podcast. "And you know, I remember her saying stuff like maybe we should make this really authentic onstage and have that be the first time."
The pilot said their first conversation together in person that wasn't filmed was after the season ended. That's because they didn't have a Fantasy Suite and decided to not meet before the live show.