'The Bachelor': Madison Prewett Accused of Making a Fan Account About Herself
We're just two weeks into the new season of The Bachelor and already the drama is heating up. But, it's not limited to the television. Madison Prewett, known on the show as Madi, is raising eyebrows throughout Bachelor Nation after an Instagram faux pas. Prewett caught Peter Weber's eye right away on the first night. While she didn't receive the first impression rose, she did manage to snag the first one-on-one date of the season, which is highly coveted.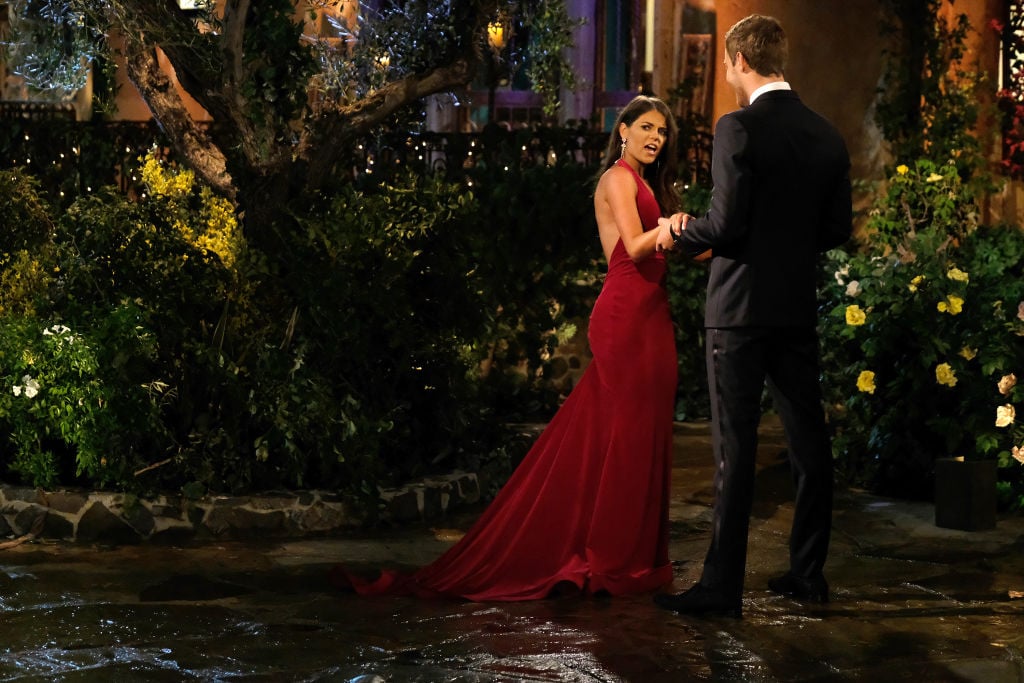 Things in The Bachelor world move incredibly quickly. This is why nobody was surprised when Prewett got a leg up on the competition and met Weber's family on their very first date. The 23-year-old spent her date attending a vow renewal ceremony for Weber's parents. She even managed to catch the bouquet from Weber's mother following the ceremony. While the date may seem strange to others, Prewett felt that it was an ideal situation. In fact, she loved it so much she couldn't wait to share on Instagram.
Madison Prewett posts throwback photo to Instagram
On January 7, 2020, the day after The Bachelor premiered, Prewett took to her Instagram page to gush about her one on one date. "Woke up feeling super grateful.. the most perfect date with the perfect guy, ❤️" the Alabama native captioned a photo of her and Weber on a date together. Instantly, the photo was flooded with compliments and well-wishes. "I was all about the show being DONE last night. You BELONG together! Oh my word you DO! You fit in perfectly with his family and you truly are the most genuine & gorgeous human!! Those sparks were there.🔥💕🎉" one fan wrote.
The Bachelor cast member compliments herself
But, fans of The Bachelor contestant weren't the only ones to compliment her. A popular Instagram account called @BachSleuthers managed to catch Prewett complimenting herself. "Beautiful date Madi. You are so genuine and real," Prewett commented on her own Instagram post. The account then implied that Prewett was likely running a fan account dedicated to herself and she forgot to switch over when she was complimenting herself. "We, too, believe we are genuine and real. Happy to provide tutorials on toggling between your personal and fan accounts," @BachSleuthers quipped.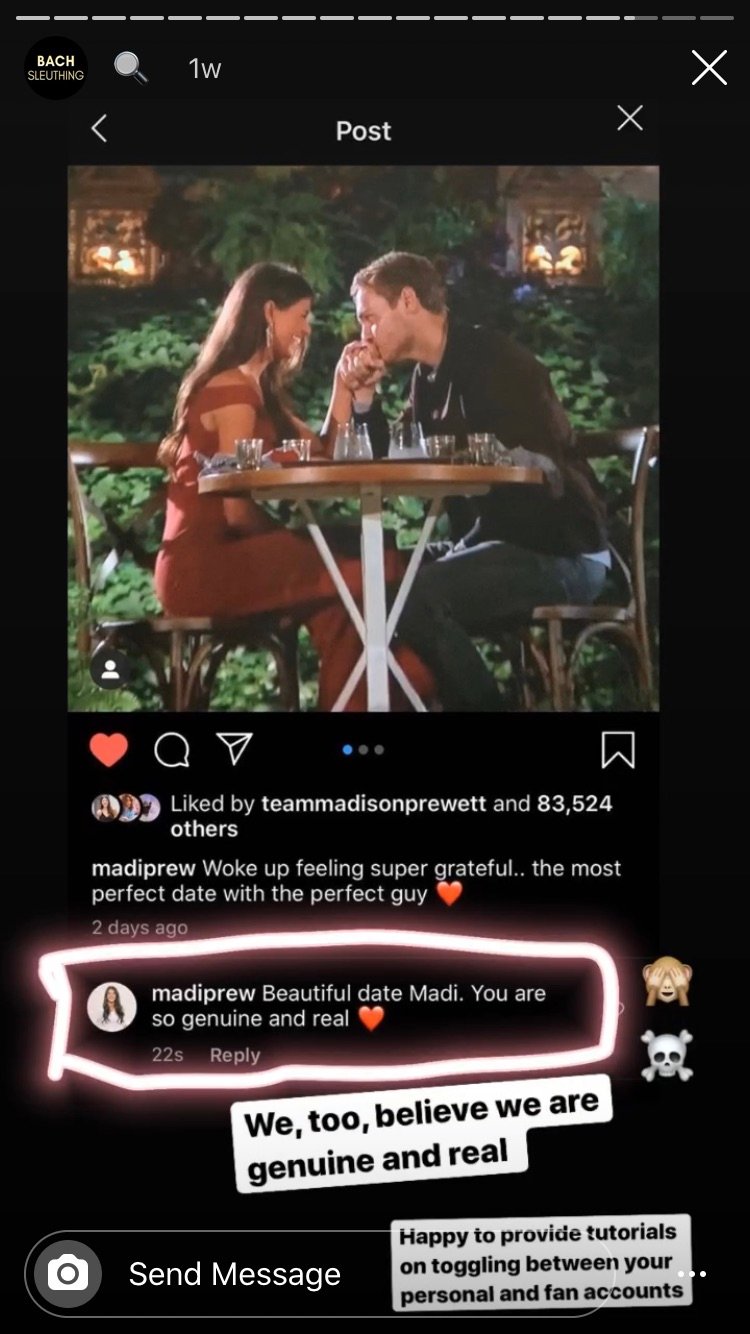 Of course, Prewett quickly tried to justify the slip-up. First The Bachelor cast member claimed that her sister was logged in and left the compliments. Shortly after though, her friend took credit for the comment posted under Prewett's name. "Oops! Thought I wrote that comment about being real & genuine from my account but was logged into Madi's from when she got back from filming. Don't hate me," the friend wrote. "Hahahaha you're good, it happens love youuuu," Prewett wrote back.
Bachelor Nation is not impressed with the explanations
Despite her excuses, Bachelor Nation was not fooled. They felt that Prewett's story didn't add up and were more than willing to voice their opinions on the matter. "Wouldn't that mean you haven't logged into your own account since she finished filming…?" one person questioned. "Any fan account for a week 2 bachelor contestant has to be run by the contestant herself," another person declared. "Da*n, only a true friend would be willing to lie like this. You're a real one for that," another fan of The Bachelor commented. We have to admit that Prewett's explanation seems pretty paltry. But, seeing as she's already racked up over 350,000 followers, we doubt it's going to affect her increasing Instagram "fame".