'The Bachelor': Madison Prewett Lost Thousands of Followers In a Matter of Days But She Doesn't Care
Although Madison Prewett did not find love on The Bachelor, she did find a massive Instagram following. However, her fans are clicking unfollow rapidly. The 24-year-old from Auburn, Alabama, makes thousands of dollars on Instagram. Then why she doesn't care that she is losing followers?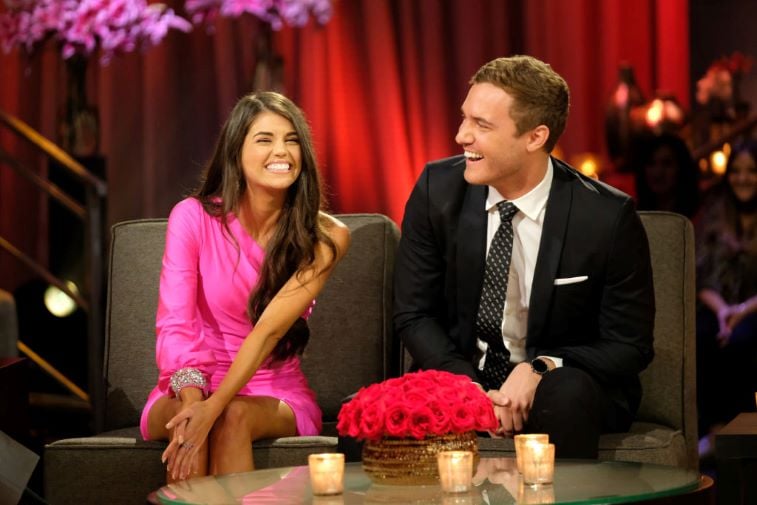 RELATED: Bachelor Nation believes Peter Weber Does Not Deserve Madison After Watching His Actions During Fantasy Suites
'The Bachelor': How much does Madison Prewett make on one Instagram post?
Prewett gained the most followers on Peter Weber's season of The Bachelor, aside from the pilot. Almost every contestant had over 3,000 followers by the end of the season, making them micro-influencers. As a small creator, they can earn about $100 to $2,000 per post, along with brand products. 
However, Prewett gained so many followers that she is considered a mega influencer, with almost 2 million followers. On Jan. 1, 2020, the Auburn alum had 36.6 thousand followers, while on March 11, 2020, she had 1.6 million, according to Fansided.
RELATED: 'The Bachelor': Fans Are Shipping Madison and Tyler Cameron after He Crushes on Her Basketball Skills
You might not even notice that Prewett is advertising because she is interspersing product placement within her content. Instead of promoting her partnerships through ads, she tags the companies in her photos. Prewett makes roughly 3,780 – $6,300 per post, according to the Influencer Marketing Hub.
Why is Madison Prewett rapidly losing followers?
No, Prewett is not losing followers because of her relationship status with Weber. Her audience has only increased since the finale of The Bachelor season 24. However, her support of the Black Lives Matter movement might be the culprit.
"I'm not going to pretend to know what it's like to walk in the shoes of my black brothers and sisters," Prewett wrote on June 1, 2020. "But I will always try to be someone who respects, values, listens, and stands for justice."
RELATED: 'The Bachelor' Fans Attack Chris Harrison's Social Media Post on Blackout Tuesday
Prewett walked in a Black Lives Matter protest on June 7, 2020, and shared it in her Instagram story. She also participated in Blackout Tuesday by sharing a black square and has not posted any other content since. One fan asked her if the square would "still be here next week," and she responded with, "yes."
What do fans think about Madison Prewett losing Instagram followers?
"She just went from 1.9 to 1.8 million followers today," one Reddit user wrote on June 7, 2020, after Prewett posted the protest to her story. "She's lost 60k followers in a month."
The fans who are clicking unfollow, might not like her viewpoint on the issue. However, other fans speak out about how disappointing it is that she might be losing followers due to being supportive of racial equality.
RELATED: 'The Bachelor' Fans Dig Up Chris Harrison's Reasoning For Never Having a Black Bachelor — It's 'Tone-Deaf'
"My concern with that is the fact people aren't willing to understand, listen, or learn at all," another Redditor added. "Not surprising, but disappointing and not productive."
Prewett's Instagram bio encourages others to "be a voice for the voiceless, and always stand up for what you believe in." If she is losing followers due to standing up for others' lives, she doesn't care.