'The Bachelor': Madison Prewett Probably Doesn't Win. Here's How We Know
Peter Weber's season of The Bachelor may have started out horribly, but he has finally narrowed it down to his final four women. Now, he's still dating Hannah Ann Sluss, Kelsey Weier, Madison Prewett, and Victoria Fuller. Though this is the first season of The Bachelor that hasn't been spoiled before going into hometowns, fans already have their predictions for who is in the final two. So far, the general consensus is that it ends up being between Sluss and Prewett for Weber's heart in the end.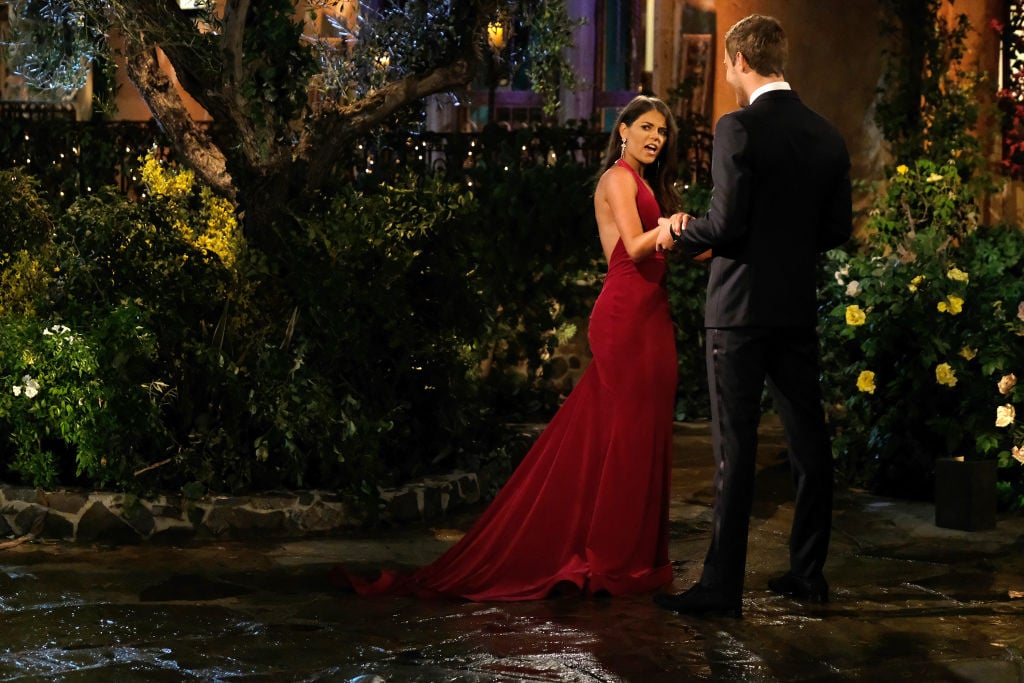 A lot of people are in Prewett's camp for her to take it all the way but there are some glaring reasons that she probably doesn't end up with a ring on her finger.
Her religious views
Last week, Prewett revealed to Weber that she was a Christian and that her faith was really important to her. She went on to say that she wanted her husband to lead her family in life and faith.
Weber, on the other hand, had a relationship with religion that seemed much more casual.
"I've been raised in a Christian household, and I definitely had faith… I feel like my faith could be stronger," he told her. "That's me being brutally honest."
Madison's views on sex
Prewett and Weber have very different views on sex. She is waiting until marriage to be sexual (a fact that she has yet to reveal to Weber) and Weber got a reputation for having quite a bit of sex on Hannah Brown's season of The Bachelorette. The whole first portion of this season was an endless stream of jokes about how many times Weber had sex with Brown, so it seems unlikely that he will be able to wait until marriage with Prewett.
In previews for the upcoming episodes, Prewett even tells Weber that she would be upset if he had sex with any of the other women.
 "If he sleeps with anybody else, it's going to be hard for me to continue to move forward," she says.
And in the previews, it's obvious that Weber does, in fact, have sex with someone else.
"I don't want this just to feel like it's all about sex, but six days prior, I was intimate with someone else," he says.
Hannah Ann Sluss and Peter Weber may end up together
Though Prewett and Weber have had a pretty easy relationship so far, there are a lot of signs that point to him ending up with Sluss. For instance, she is the only one out of all of the remaining contestants that still has a private Venmo account. While this may not mean anything, it could be a clue that she and Weber have been spending time together and she is trying to hide it from the public.
In addition to this, Sluss posted a photo to Instagram on Dec. 29 that showed her with a red and black golf bag. Weber posted a photo to his Instastory with what appeared to be the same bag. Fans were quick to make the connection and guess that the pair were together on that day.