'The Bachelor' Fans Question Why Madison Prewett Came on the Show
This season of The Bachelor truly has been filled with the most dramatic contestants in Bachelor history. But, Madison Prewett has managed to come out fairly unscathed. With the exception of the "genuine and real" faux pas, Prewett's squeaky clean, Southern Belle persona has earned her title of "unproblematic fave" for this season of the …
This season of The Bachelor truly has been filled with the most dramatic contestants in Bachelor history. But, Madison Prewett has managed to come out fairly unscathed. With the exception of the "genuine and real" faux pas, Prewett's squeaky clean, Southern Belle persona has earned her title of "unproblematic fave" for this season of the reality show. But, that changed during last night's episode when the Auburn native expressed her anger that Weber had gotten intimate with some of the other contestants.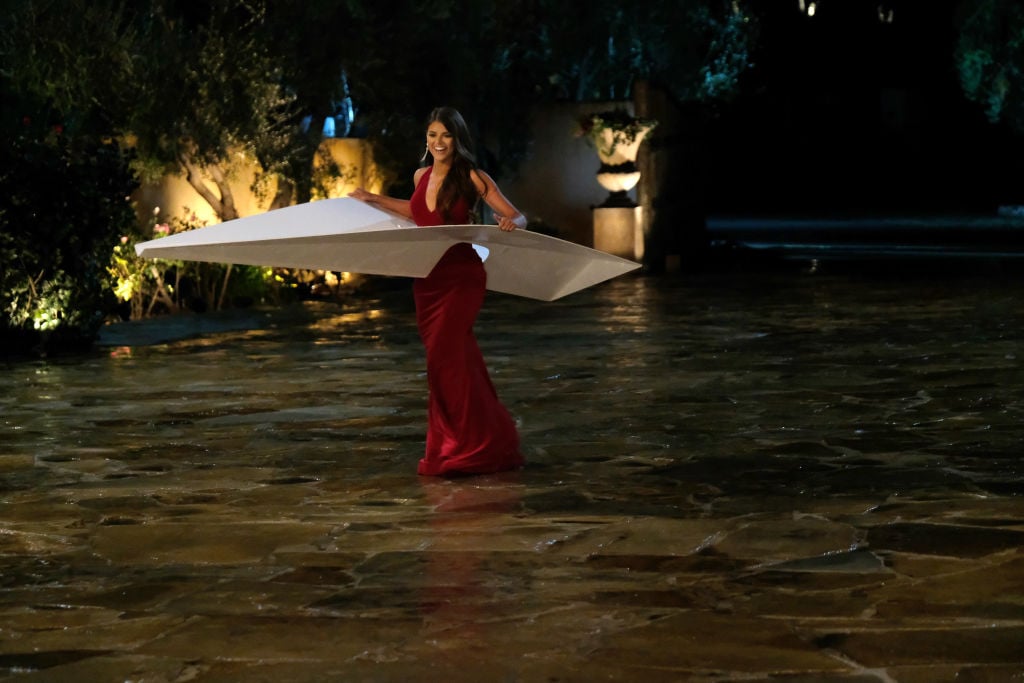 A recap of last night's episode
Throughout this season of The Bachelor, Prewett has made it clear just how important faith is in her life. She has shared that she has a strong relationship with the Lord and wants her partner to uphold similar beliefs. Though Weber confessed to Prewett that he would love to have a deeper relationship with Christ going forwards, fans began questioning if the pair were truly compatible because of their values. Things came to a head during fantasy suite week. Prewett revealed that she is saving herself for marriage and shared that she didn't know if she'd be able to continue her journey on The Bachelor, let alone accept a proposal, if Weber were to get intimate with the remaining contestants.
Prewett's proclamations have left Bachelor Nation fairly divided. Some people truly understand where she is coming from and are championing her for having standards and sticking to them. Others are questioning why she chose to join the cast of The Bachelor 2020 if she wasn't comfortable with the idea Weber could possibly be intimate with other women. As Weber's claim to fame from Hannah Brown's season was that they had sex in a windmill four times in one night, fans are questioning why Prewett is surprised about his actions.
Fans question why Madison Prewett joined The Bachelor 2020 cast
The debate about Prewett is alive and well on the official Bachelor ABC Instagram page. "Madison deserves better," one fan commented on a picture of Weber with Prewett. Other fans of The Bachelor were quick to share how much they disagreed with that claim. "She deserves someone who is a match for her but that doesn't mean she is better. Giving someone an ultimatum & withholding important info about yourself is not a good start to a relationship. She knew how the show worked; she never should have gone on it to begin with," another fan countered.
"Totally agree. I felt bad for Peter..because he's had strong feelings for her since the beginning. And hello…I understand where Madison is coming from..but she shouldn't have gone on that show if that's not the kind of person shes looking for. Everyone knows what happens in fantasy suites..he is looking for a wife in such a short time..he needs to see.of they work intimately also..because he's gonna be stuck with her for the rest of his life. 🤦‍♀️🤦‍♀️🤦‍♀️🤦‍♀️," another fan of The Bachelor cosigned.
Reality Steve defends Prewett
Of course, some people immediately jumped to Prewett's defense. Reality Steve shared his opinions that Prewett had every right to join the show. "This notion that 'Madison should've known what she signed up for,' and 'did she not watch last season' is a really horrible argument. She's allowed to go on this show for the adventure and see where it takes her. Maybe she never thought she'd last as far as she did. So once she got to that point, that's why she shared with Peter her expectations. I think it's a completely different argument of saying she should've never come on the show in the first place versus what she told Peter before overnight dates," the blogger shared.
How will this affect The Bachelor finale
Ultimately, this is a more nuanced issue than Bachelor Nation is used to. It's true that Prewett may not have known how far she'd get in the season and maybe didn't see herself developing real feelings for Weber prior to meeting him. It's also true that Weber has every right to explore his relationships intimately as he attempts to find his wife. Ultimately, Prewett is entitled to her feelings about the matter, but fans shouldn't blame Weber for literally following the script of the show. Hopefully, people can be respectful of both Weber and Prewett and their perspectives going forward. As even Reality Steve is stumped about the final outcome of the season, only time will tell if this makes or breaks Weber and Prewett's relationship.