'The Bachelor': Madison Prewett and Selena Gomez Hung out & Fans Don't Know What to Think
The Bachelor 2020 certainly wasn't the season we needed, or even the season we deserved. After 24 seasons of the popular dating show, the producers truly delivered a dumpster fire of a season. Peter Weber, who had been thirsting to lead a season for years, finally got his shot at love. Though the pilot was convinced that the process would work for him, he ultimately left the season just as single as he was when he started out.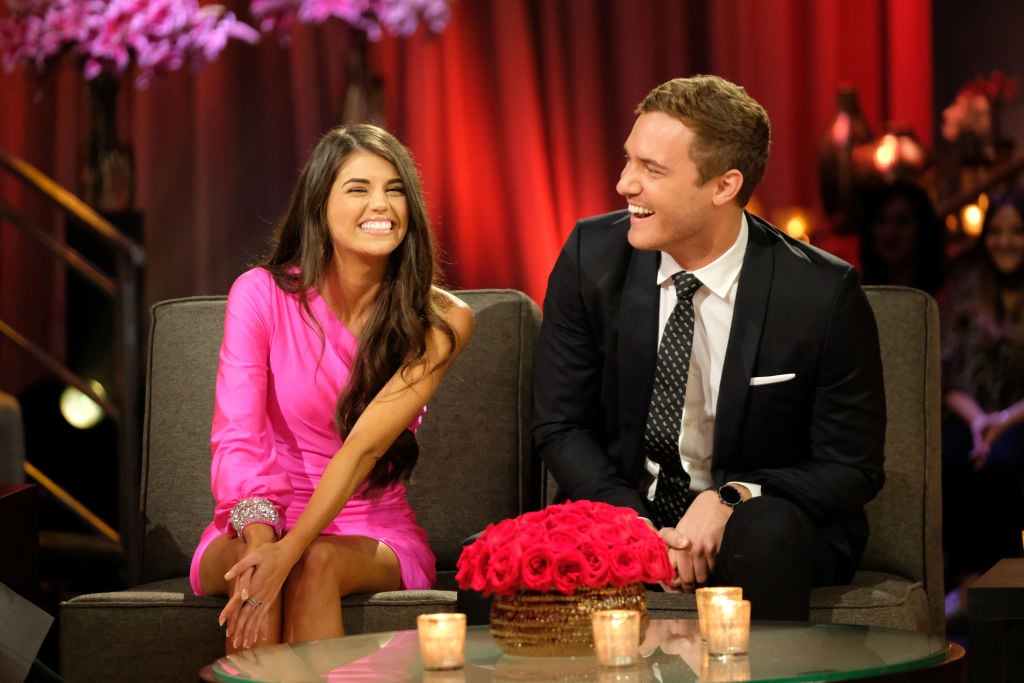 A quick recap on 'The Bachelor' 2020
Despite the incessant drama of The Bachelor 2020, it looked like Weber still had hope of finding love until he was down to his final two contestants. Hannah Ann Sluss and Madison Prewett both declared their love for Weber. Unfortunately, Prewett's second meeting with his parents only escalated her feelings that they weren't right for each other and she chose to self-eliminate. Weber was devastated by Prewett's exit, but ultimately still proposed to Sluss.
Peter Weber was briefly engaged to Hannah Ann Sluss
But, The Bachelor 2020 didn't have the happy ending that fans expected. After only one month of engagement, Weber pulled an Arie Luyendyk Jr. and broke things off with Sluss in large part because of his feelings for Prewett. Seeing that The Bachelor 2020 wasn't going to end with a relationship, Chris Harrison intervened. He flew to Auburn and let Prewett know about Weber's love life. Prewett admitted that she still loved Weber and flew to Los Angeles to tell him so.
During the After The Final Rose special, Prewett and Weber agreed to give their relationship a try. But, only a few days later, the last remaining couple of The Bachelor 2020 called it quits. However, before that happened, Prewett was spotted spending time with none other than Selena Gomez. Gomez took to her Instagram story to post videos of herself and friends (along with Prewett) making a Target run and buying board games.
Madison Prewett recently spent some time with Selena Gomez
Gomez also showed the aftermath of the board games when Prewett's team was victorious while Gomez's team were the self-declared losers. Fans of The Bachelor 2020 had extremely mixed reactions to Prewett spending time with the "Feel Me" singer and her friends. Some felt that it was sweet of Gomez to spend some time with Prewett after a tumultuous season. "These girls deserve the fame at the very least after what they put up w from Peter lol," one fan wrote on Instagram.
Fans react on Instagram
Others felt that Prewett immediately spending time with a celebrity proved she was always just interested in gaining popularity rather than finding love on The Bachelor 2020. "She got what she wanted all along, fame," one person wrote. "Yup! Total thirst monster. Um…do people forget she commented on her own da*n Insta? #notgenuineandreal," another person co-signed.
Fans are baffled by Bachelor contestants hanging out with celebrities
Other people noticed the trend of Bachelor cast members (from 2020 and past years) hanging out with famous celebrities. "Wow Madison hangs with Selena Gomez, Tyler hangs with Kylie Jenner. Do I need to sign up for the bachelor?" one fan questioned. "I'm going to go on the bachelor just to be friends with celebs now," another person declared. "I don't get it, do celebrities pick up bachelor contestants and keep them as pets? 🙄" yet another fan of The Bachelor 2020 questioned. Personally we don't understand the connection either, but as long as Prewet, Gomez, and her friends had a good time, who are we to judge?