'The Bachelor' Major Announcement From Producers Regarding Past Seasons Is Underwhelming and Odd
With the postponement of Clare Crawley's season of The Bachelorette, fans are dying to know what The Bachelor producers are going to air on ABC during the original time slot.
Many requests for certain past seasons are flooding Chris Harrison and Mike Fleiss' Twitter accounts. Fans are also begging to have more seasons of The Bachelor and The Bachelorette available on Netflix. 
Producer Fleiss gave a major announcement on March 20, 2020; however, fans are not excited about it.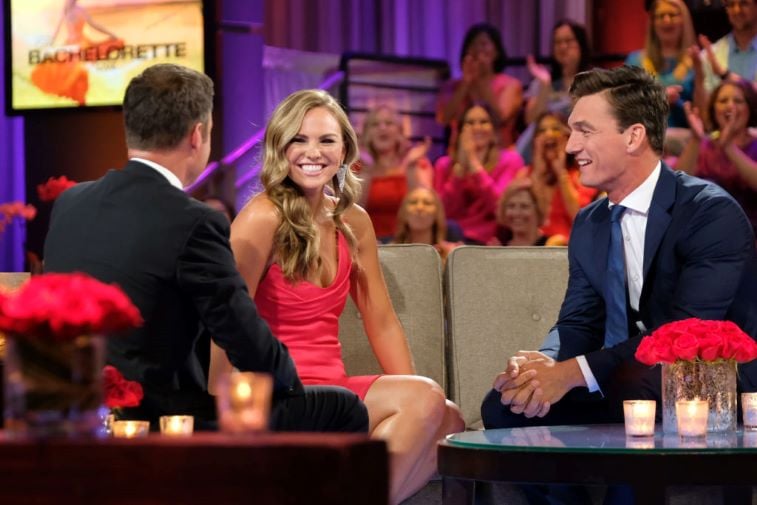 What did 'The Bachelor' producer Mike Fleiss announce on Twitter?
Leading up to March 20, 2020, Fleiss teased that a major announcement was coming. Fans were excited and debating over what it could be. For days, viewers commented with their favorite seasons in the hopes that they could stream them on Netflix soon. 
"Major Announcement!" Fleiss wrote on Twitter. "We hear you #BachelorNation. We soon will be airing the world's greatest episodes of #TheBachelor, #TheBachelorette, and #BIP in American history!!! And, best of all, #BachelorNation will be picking the shows!!! More details to come."
It sounds like The Bachelor producers will hold a nationwide vote of their favorite episodes from the franchise. Then they will air the episodes weekly, in place of Crawley's season of The Bachelorette.
Why are fans upset about 'The Bachelor' franchise's major announcement?
"I just wanna stream any season I want on Netflix," wrote one fan. "Is that too much to ask?"
Most fans complain because they want to watch past seasons in their entirety on Netflix.
"I hope you mean complete seasons," added another fan. "It would be stupid to air random episodes or put random episodes on streaming services. Even if it's just a couple of seasons, that's plenty!"
Other fans are confused that the franchise might air single episodes out of order.
"Exactly, we would be bouncing around from story to story," agreed one viewer. "And for people who have never watched before, they would be so confused."
Some fans complained that the announcement was underwhelming and odd to hear that episodes from different seasons might air.
How can fans watch past seasons of 'The Bachelor' and 'The Bachelorette'?
Viewers can watch the complete season of The Bachelor Season 24 online on ABC or Hulu. However, past seasons are harder to come by. Netflix currently only has season 13, starring Jason Mesnick.
The first season of The Bachelor and The Bachelorette, with Alex Michel and Trista Sutter, are both available for streaming on Tubi. Fans can also stream season 22 of The Bachelor with Arie Luyendyk Jr., as well as season 13 of The Bachelorette with Rachel Lindsay. Season 5 of Bachelor in Paradise is also available on Tubi. 
There are several seasons available for purchase on Amazon Prime Video. The Bachelor seasons 13, 14, 18, 20, 21, and 24 are all streaming on Prime, as well as Bachelor in Paradise seasons 1-6.
Many seasons of all three shows are also available for purchase from the iTunes store. All six seasons of Bachelor in Paradise, The Bachelor seasons 13-24, and The Bachelorette seasons 6-15 are ready for sale.
However, most fans do not want to pay to stream their favorite seasons. Instead, viewers are requesting that the producers air one season in its entirety on ABC or add them to Netflix. 
Read more: 'The Bachelor': Chris Harrison is Working On Adding Another Season to Netflix — Which One Could It Be?