'The Bachelor': Matt James Is Already Breaking Records for the Franchise
It's been a little over a week since Matt James was officially announced as the lead for The Bachelor 2021. Though he was originally supposed to compete on Clare Crawley's season of The Bachelorette, the producers tapped him for a bigger opportunity. The news completely shocked Bachelor Nation because announcing James before Crawley's season even began filming is completely unprecedented. Furthermore, fans were shocked that producers had finally selected the first Black Bachelor after 24 seasons.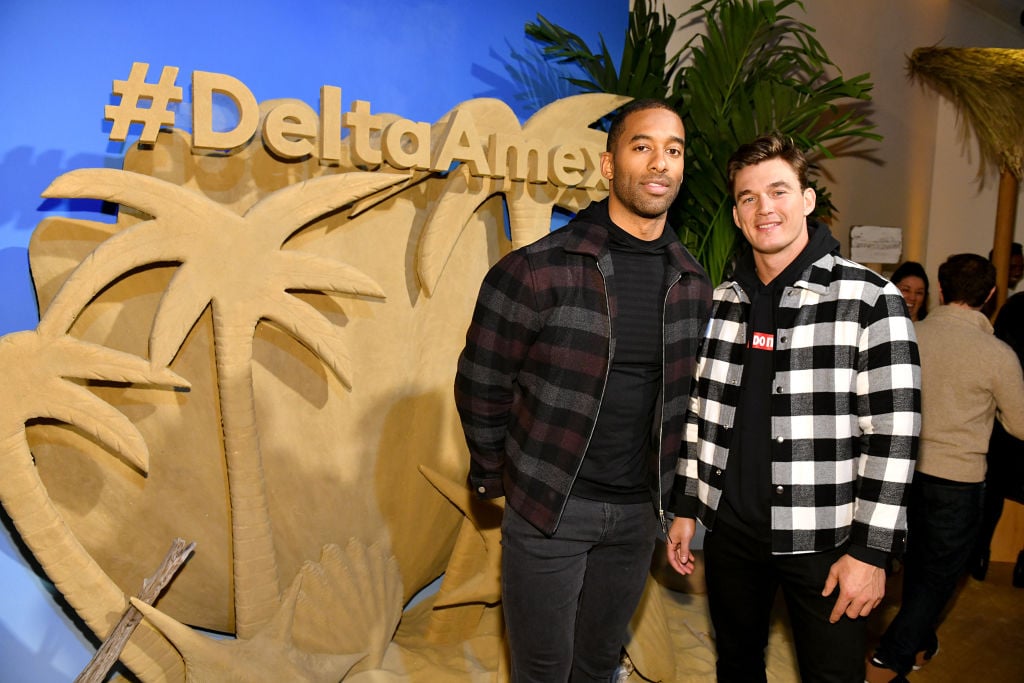 Fans of The Bachelor have been complaining about the lack of diversity within the franchise for many, many, years. In comparison to the White contestants, the number of Black, Latinx, Indigenous, and Asian contestants are few and far between. Furthermore, the producers have consistently skipped over a number of non-white viable lead candidates for years. The most recent examples of this are Tayshia Adams for The Bachelorette and, of course, Mike Johnson for The Bachelor.
Matt James is the lead for 'The Bachelor' Season 25
Fans and alums got so fed up with the franchise that they created a petition calling for anti-racism within the franchise. The petition, which has well over 100,000 signatures made many demands; but, more diversity was a consistent one. One of the biggest demands was that a Black man be cast for the 25th season of The Bachelor. While producers claim that casting James was not in response to the petition, fans of the show aren't buying it.
But, whatever the reason for casting James, many fans are delighted that there is finally going to be a Black Bachelor. Though some people are devastated it isn't Johnson, many alums of the franchise, including Johnson himself, have rallied around James to provide him with support and well-wishes on his upcoming journey.
Tyler Cameron shows support for his best friend on Instagram
"Congrats to my brother @mattjames919 on being named the Bachelor. This is all a testament of who you are as a person. Now the world gets to see the person you are and the heart you have. You can change the world. Proud of you and so excited for you. Not excited that somebody will be taking my spot as your snuggle buddy 😢 .PS peep the drool, 🤤" Tyler Cameron shared on his Instagram page about his best friend.
Former Bachelorette, Hannah Brown weighs in
"Matt James is the Bachelor. I cannot contain my excitement for this amazing human making history as the first Black Bachelor— to God be the Glory! 🙌This man is as good as it gets y'all, and that's coming from a previous skeptic (lolz). I am so blessed to now call you friend. You've supported and encouraged me in some of the hardest moments lately and I'm so freaking pumped to support and encourage you as you get ready to go on an adventure of a lifetime! #1 Matt James fan right here! 🌹" Hannah Brown penned about James.
James is already breaking records for 'The Bachelor'
But, alums of The Bachelor aren't the only ones who are excited about ABC's pick. In a recent interview with On Air with Ryan Seacrest, ABC's Vice President of Alternative Programming, Rob Mills, shared that the franchise has already received thousands of applications for James' season. In fact, James has set a record-setting pace. Already, more than 6,500 applicants have applied to compete for his heart. Clearly, the franchise has finally tapped into a new audience. Let's hope this won't be the last act of diversity we see for another 25 seasons.