'The Bachelor': Why Matt James Doesn't Mention Chris Harrison by Name in His Book
Matt James addressed Chris Harrison's controversial remarks about Rachel Kirkconnell in 2021, right around the time his season of The Bachelor was ending. But in his new book, First Impressions, the reality star chose not to mention the host by name, and he recently revealed why.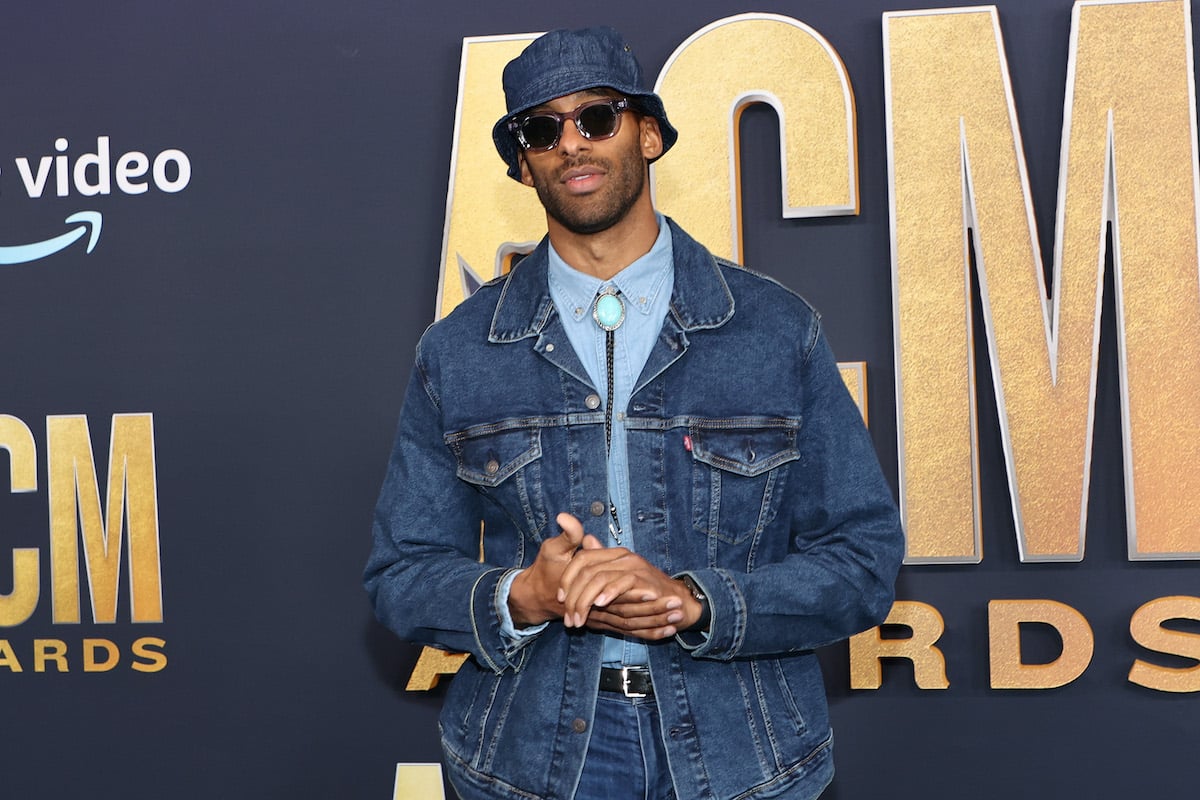 What happened between Chris Harrison and Matt James in 'The Bachelor' Season 25? 
In 2021, photos of The Bachelor contestant Rachel Kirkconnell attending an Antebellum party surfaced, along with the revelation that she had liked social media posts featuring the Confederate flag. And when Harrison addressed the controversy in an interview with franchise alum Rachel Lindsay, he said Kirkconnell deserved "grace." And he suggested celebrating the Old South wasn't considered offensive when she attended the Antebellum party in 2018.
At the time, James condemned Harrison's sentiments. But after the host apologized, left the franchise, and promised to learn and grow, the Bachelor star noted that Harrison didn't deserve to be canceled.
"Chris has outlined in his statement that he's committed to putting in the work," James said on The Ringer's Bill Simmons podcast.
"He's taken a step back, so I respect that. And, I hope that he does. I don't think anybody should be trying to cancel him. We should be calling him in to do that work that he's outlined that he wants to do. He's taken a step back to commit to doing that, so I look forward to seeing him do that."
Matt James thinks the Chris Harrison controversy isn't worth talking about anymore
James details some of his life experiences in the new book. But the First Impressions author kept Harrison's name out of the memoir for good reason.
In a recent chat with US Weekly's Here For the Right Reasons podcast, he suggested the issue had been addressed enough already. And he noted that harping on it wouldn't help. 
"We spent enough time talking about that stuff," James said.
"I hate beating a dead horse and everything's played out how it's played out and there's no need to go back [to] something that we've talked so much about because unfortunately, those type of conversations overshadowed context that I would've liked to have been applied to the season that would've answered a bunch of questions."
"They had things that I talked about and discussed and went into in-depth in my dates and on group dates and on one-on-ones that never aired," he added. "So I didn't wanna take any more time to talk about that stuff. I wanted to focus on themes that I felt could really help people and I don't think that going back on that would be any help to anybody." 
Chris Harrison is happy for 'The Bachelor' stars Matt James and Rachel Kirkconnell
James fell in love with Kirkconnell on The Bachelor. While the pair got together at the end of the season, they did not get engaged. However, after the photos of Kirkconnell resurfaced the two split.
The two reality stars reconnected and announced that they were dating in April of 2021. And in a chat with TMZ, Harrison insisted he was happy for the couple. 
"You know what, I'm happy for them and I wish them all the best," he said. "I hope they're in love and I hope they do great."
RELATED: 'The Bachelorette' Has a Higher Success Rate Than 'The Bachelor'