'The Bachelor': Matt James Felt Pressure To Choose a Black Woman at the End of the Season
Matt James from The Bachelor admits he did feel some pressure to ultimately choose a Black woman as his betrothed at the end of the show.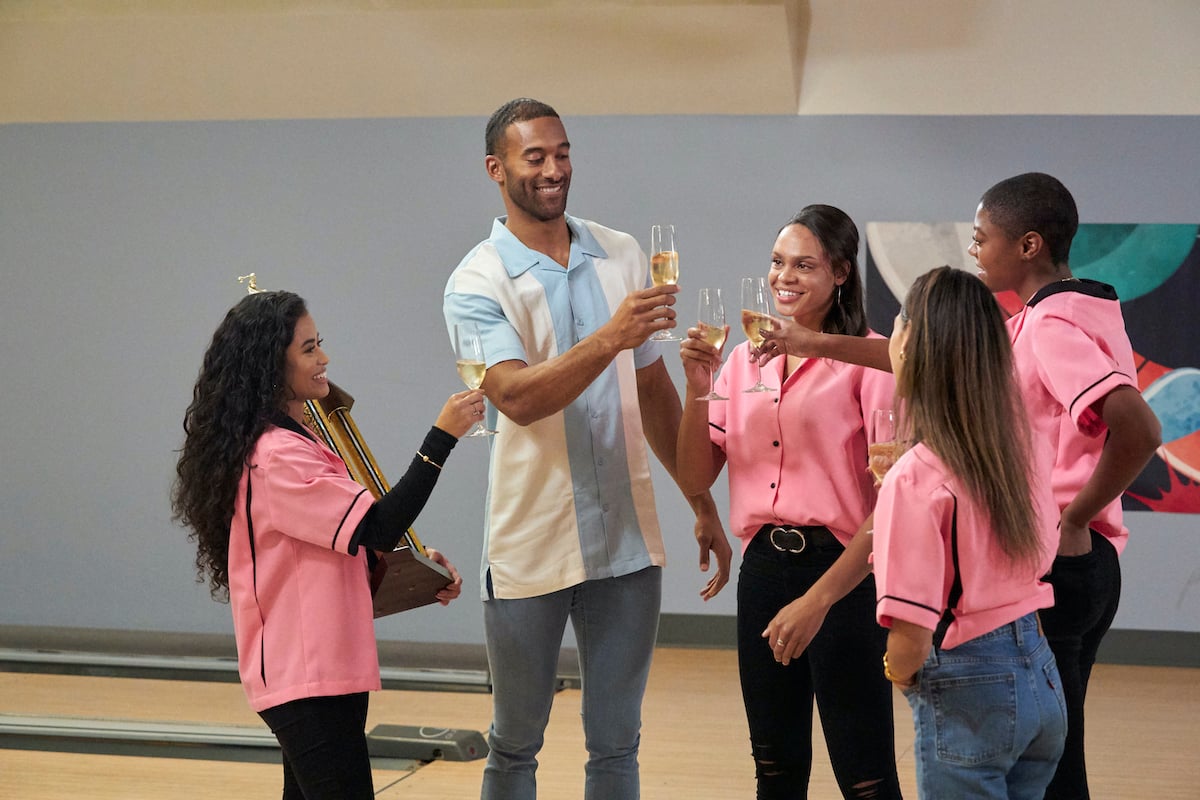 He appeared on Watch What Happens Live with Andy Cohen and addressed the question during the After Show. Host Andy Cohen shared with James that he had spoken at length with Rachel Lindsay about her time on the show and her experience and wondered if he felt pressure to choose a Black woman at the end of the season.
Matt James says he put pressure on himself
"That was definitely a lot of pressure I put on myself initially," James admitted. "When I got there, being the first Black Bachelor, people are going to be looking to you for a lot of different things. Whenever I felt that pressure I just fell back on how I was raised and what I was looking for. And a lot of those qualities have nothing to do with race. And where your heart's at. Are you caring? Are you compassionate?"
"Thank goodness that cast was so diverse and that made up a lot of what I was looking for," James continued. "And it made my decision that much easier with that quality of women there."
RELATED: 'The Bachelor': Rachael Kirkconnell Finally Released a Statement Following Old South Photo; 'My Ignorance Was Racist'
James talked to producers about diversity before he joined the show too. "I think that not being on The Bachelorette before, they were still trying to get an understanding of who I am and what I'm attracted to," he said.
"What I'm about," he added. "And they did a great job. Across the board what I was looking for I saw. As the season continues, I think that it's very evident that they did their job and did their part in making sure there was everything represented."
Matt James reveals who he was attracted to at first
James added that he tries to remain true to himself on the show. "I think that you can lose yourself realizing you're on a show," he said. "But at the end of the day, you're dealing with people. It's someone's daughter, it's someone's sister. And I try to take that into consideration when I'm having conversations with them."
"Letting them know they're people and not everyone's perfect," he continued. "But we're all looking for the same thing and that's love."
RELATED: 'The Bachelor' Fans Think Reality Steve's Spoilers for Matt James' Season Were Confirmed on 'Bachelor Happy Hour'
James also revealed which contestant he was most attracted to initially. "I would have to say Bri [Springs]," he replied. Springs also felt a spark with James too. "It feels right talking to him because I just forgot about everything else," she shared in a confessional. "Everything flows so naturally. It's kind of surreal. I've nerve had a feeling before where I meet someone, and I'm like, 'We could be engaged after this.' So it feels good."
The Bachelor is on Monday at 8/7c on ABC.