'The Bachelor' Fans Are Shocked That Matt James Is the First Black Lead
On June 12, 2020, ABC announced Matt James as the star of The Bachelor Season 25. Fans felt so many emotions during the surprise on Good Morning America. James is the first Black leading man in 24 seasons of the show.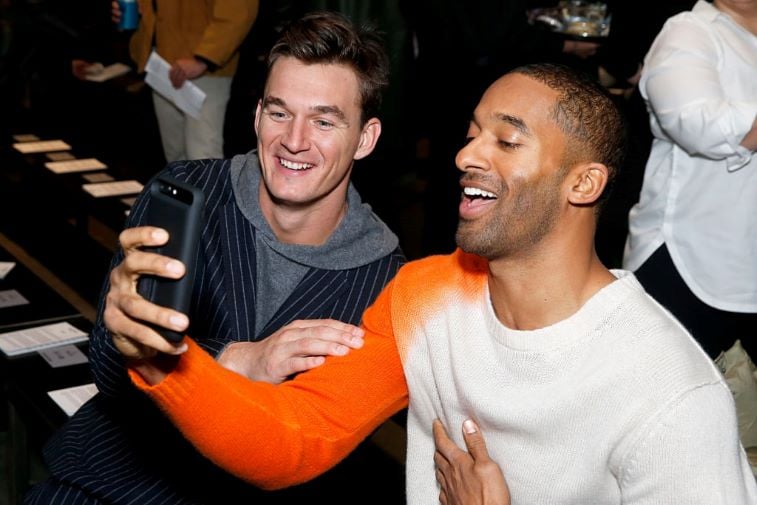 Matt James was chosen for 'The Bachelor' over Mike Johnson
Fans of the long-running show were shocked to see a new face rather than the beloved Mike Johnson from Hannah Brown's season of The Bachelorette. The model was everything fans could hope for in a bachelor but was first passed for the lead for Peter Weber. Now, the 33-year-old from San Antonio, Texas, missed his shot at love again due to James, who has never been on the show. 
"I'd honestly expect Mike to be picked over Matt since they haven't even filmed Clare's season, but I am pleasantly surprised by this," one Reddit user wrote.
Others shared the same sentiments. They like Johnson, but it will be fun to see someone new.
"I mean, he is hot AF, but I am honestly surprised they went out of the franchise," another Redditor added. "Most casual fans are going to have no idea who he is, but that could be by design. It seems the opposite of Peter, so I'm in."
Unless fans actively follow Brown and her runner-up Tyler Cameron, they might not know who James is. However, many fans pointed out that this could be a fresh start for the franchise. 
Fans are shocked by Matt James 'in the best way possible'
"I don't think I've ever been this happy about a Bachelor lead before," one fan wrote. "I truly think Matt will be a great lead. Glad that ABC finally started to listen."
The franchise typically announces the next Bachelor lead following the conclusion of The Bachelorette. So this announcement came out of nowhere. A group of Bachelor Nation alums began a petition on June 8, 2020, for a person of color to become the lead on the show. And some fans are shocked that ABC listened.
"I was rooting for him to get the role, and even I am just… speechless," another fan commented. "This is totally out of nowhere."
RELATED: 'The Quarantine Crew': A Run-Down of Everyone That Hannah Brown and Tyler Cameron Are With During the Coronavirus Pandemic
Others added that they are happy to see a new face from outside of the franchise. Fans hope to see the producers continue this trend of choosing someone new.
"Right," wrote one Redditor. "I'm shocked in the best way possible, but just shocked."
'The Bachelor': Who is Matt James?
James was cast for The Bachelorette Season 13 with Clare Crawley in March 2020. However, her season did not begin filming because of the coronavirus (COVID-19) pandemic. 
RELATED: This 1 Black Bachelor Nation Alum Called Out the Franchise on Its Lack of Racial Diversity 6 Years Ago, But Nothing Changed
Many fans know James because he is Cameron's best friend. Brown, James, and Cameron quarantined together in Jupiter, Florida, for much of March and April. While together, the three friends produced an enormous amount of TikTok videos and hilarious antics on social media. Fans began calling for James as the next bachelor in the comments of these posts.
James is a real estate broker from New York and founder of ABC Food Tours. The business, which Cameron is also a part of, takes children in New York City to tour local restaurants and learn about entrepreneurship. 
The Bachelor with Matt James is scheduled to air in January 2021.