'The Bachelor': Matt James is the First Black Lead — Rachel Lindsay is 'Not Sold on Him'
ABC announced The Bachelor Season 25's lead as Matt James' on Good Morning America on June 12, 2020. However, former Bachelorette Rachel Lindsay is "not sold on him."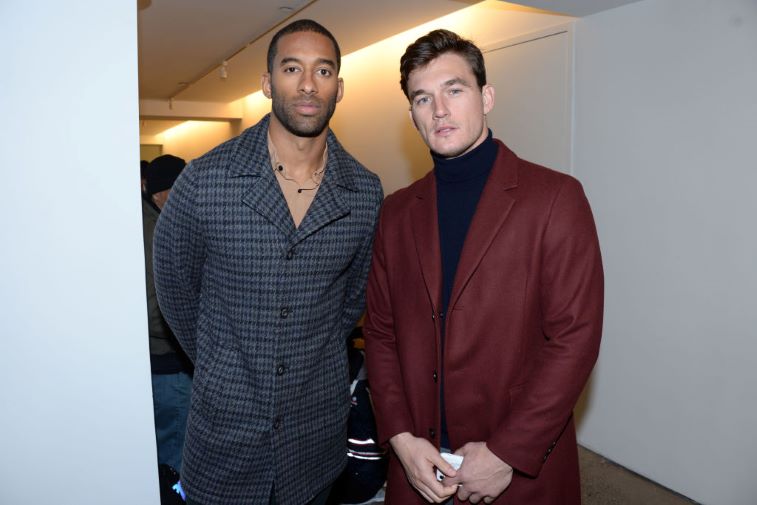 Why do 'The Bachelor' fans love Matt James so much?
James is best friends and roommates with fan-favorite Tyler Cameron from Hannah Brown's season of The Bachelorette. The 28-year-old from New York is gaining popularity on social media because of his antics with the "Quarantine Crew." A group of Cameron and James' friends lived together during the coronavirus (COVID-19) pandemic and produced a wide variety of TikTok videos.
The ABC Food Tours owner was announced as a contestant on the upcoming season of The Bachelorette with Clare Crawley before the pandemic. Cameron also works for James' charitable organization that gives back to the community by taking children in New York City to tour local restaurants and learn about entrepreneurship. Over 50% of the students the company serves are homeless, while over 69% live in poverty.
In addition to believing that James is excellent eye candy, they love that he helps children in inner-city communities. The videos help a lot too — fans point out that he is "the most entertaining," of the entire crew.
Rachel Lindsay didn't think Matt James could be 'The Bachelor'
The former Bachelorette's real gripe with James as The Bachelor is that she doesn't know enough about him. Fans who do not follow him or Cameron on social media also have no idea who he is. 
"Matt James, we don't even know you," Lindsay told Entertainment Tonight. "The only reason people are into Matt James is because people are into Tyler. We don't know anything about Matt James other than the fact that he's affiliated with Tyler." 
The attorney isn't against bringing in someone who hasn't been on a franchise show yet. Rashad Jennings is well known for winning another ABC show — Dancing With the Stars. However, he hasn't been on The Bachelor, but many fans watch both shows, so they know a lot more about the former NFL running back.
"So, I can't say I'm sold on [James], because I know nothing about him," Lindsay concluded. 
Some fans have mixed feelings about Matt James as 'The Bachelor'
"I am thirstier for a Matt James' season than I am for literally anything else," wrote one fan on Reddit. "Have you *seen* his TikToks? Full swoon. I'm sorry, but he's SO much hotter than Tyler."
Others added that they would love to see him even if he didn't join Crawley's season. However, there are a few critics. 
"Matt James doesn't come off as authentic to me," one Redditor wrote. "I really want to see a season with a lead and cast that's actually wanting to settle down, and I don't get husband vibes from Matt at all. It seems like he's just in it for the fame."
As always, fans want to see a Bachelor who is in it for the right reasons.