'The Bachelor': Matt James' Exes All Had This Uncomfortable Issue With His Kissing
Having several of your exes in one room would not be particularly comfortable for anyone, especially if they are all in said room specifically to talk about your relationship. But that is what happens to every lead during the Women Tell All special of The Bachelor. For Matt James, the reviews were mostly good. The women all had nice things to say about him. Their only issue with James seemed to be the way that he kissed.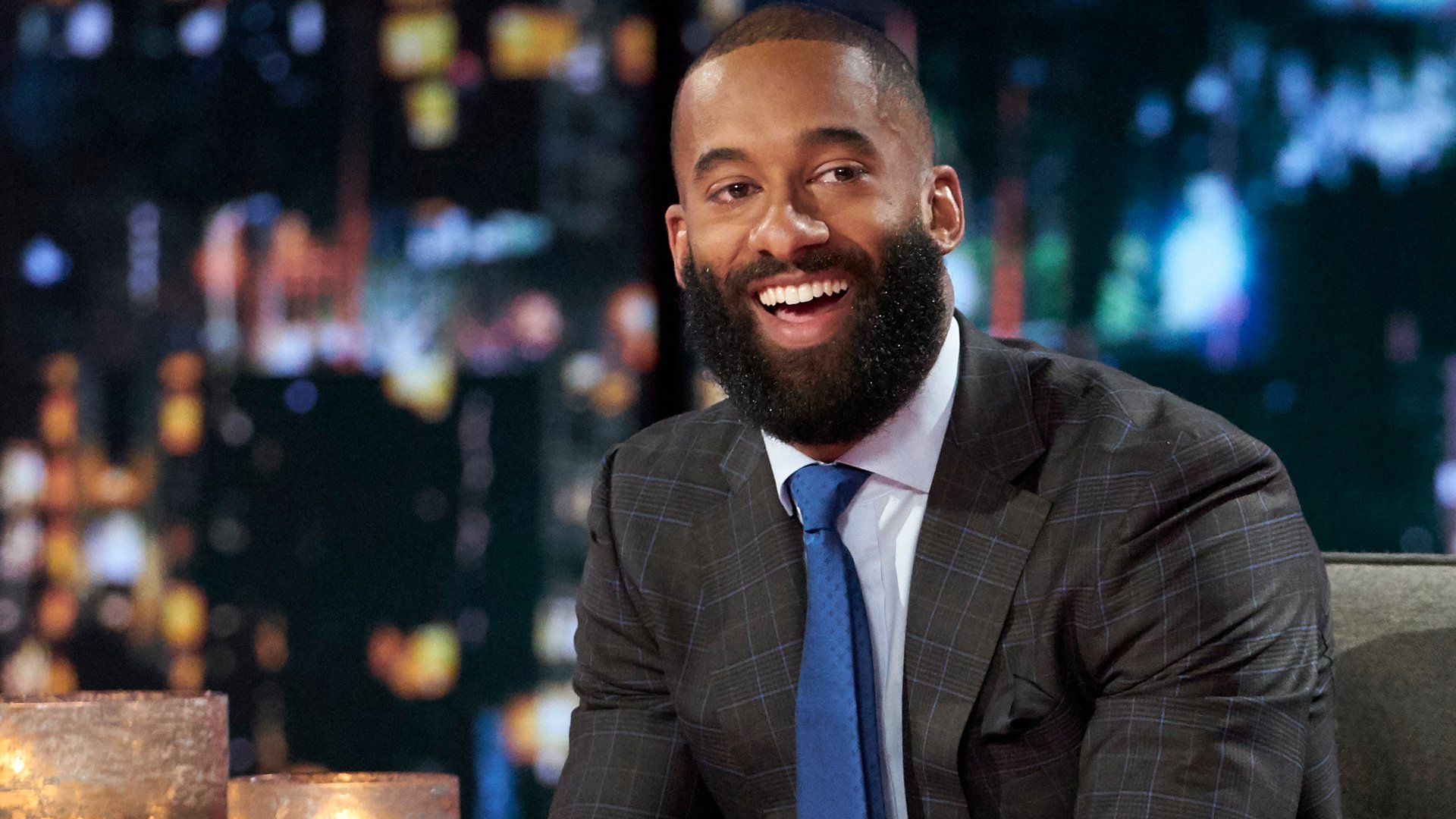 How does Matt James kiss?
There is technically no right way to kiss, but there are a few things that are the norm when it comes to locking lips. Most people in American culture, close their eyes when they kiss someone. Fans quickly realized that wasn't the case when it came to James. Episode after episode, he would keep his eyes open as he kissed the women. On the Jan. 26 episode of ACC Network's In Play, hosts Kelsey Riggs and EJ Manuel asked James why he kissed like that.
"Dang, you all threw me under the bus, that's crazy," the Bachelor answered. "I guess I didn't realize I kiss with my eyes open until people were videotaping me kiss people, and I'm watching it back. I'm like, 'Yo, what are you doing?'"
He did acknowledge that it was a weird tactic and apologized to viewers.
"It was just as uncomfortable for me to watch as everybody else," he continued. "So like, everyone is telling me, 'You need to close your eyes!' There's gonna be a lot of this because this has already been filmed. I apologize to fans, but maybe I need to start wearing shades? If I were to do this again, I'd probably have an eye patch or something. It's a learning experience."
How did the women feel about Matt James' kissing?
When some of the women came back for the Women Tell All episode, they brought up James' unorthodox way of kissing. Many admitted that it shocked them when they opened their eyes during a kiss and realized that James was staring back at them.
James said that originally he liked looking at the people that he was kissing up close but after watching it back on tv, he realized that it was a strange thing to do.
Though the women weren't fans of the way James kissed, it didn't seem to stop any of them from kissing him multiple times throughout the season.
Matt James' beard
The open-eyed kissing wasn't the only shocking revelation at the Women Tell All. The biggest focal point of the episode was James' beard. Throughout the season, the lead remained clean shaven. Last night, he walked out onto the stage with a big, surly beard, shocking the women and host, Chris Harrison. James didn't offer a real explanation as to why he went for such a drastic change in appearance.
What else happened at the Women Tell All?
James' season was full of drama between the women. M.J. Snyder admitted to the role she played in the drama in the house. Victoria Larson somewhat apologized for her actions but also stressed that she was going through a hard time in the house as well. Brittany Galvin forgave Anna Redman for telling everyone that she was a high-end escort.