'The Bachelor': Matt James is Not Engaged — It's Way More Common Than You Think
ABC's The Bachelor fans expected to see a woman engaged to Matt James at the end of season 25. However, the 29-year-old real estate broker and entrepreneur broke several hearts on the March 15 season finale. Plus, how many other Bachelor leads did not end their season with an engagement? It's a lot more than you might expect.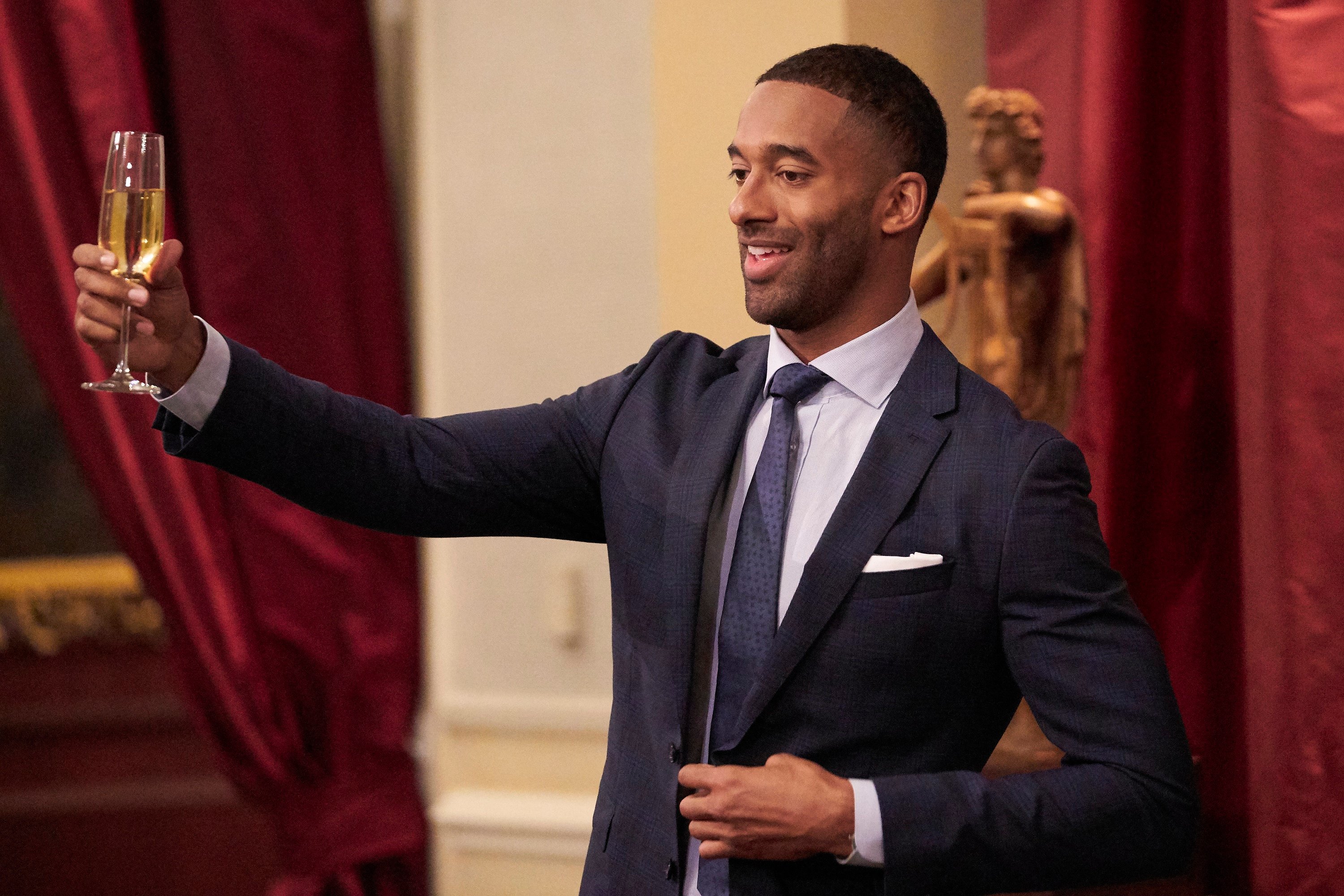 Is 'The Bachelor' Matt James Engaged?
When the finale of The Bachelor Season 25 opened, Matt James had a heartfelt conversation with his mother and brother. Before that, he's told fans that he is very close to his mom, and she raised them on her own. James' mother makes him second-guess whether he is ready for an engagement. 
He has an incredible date with Michelle Young, repelling down the side of a building. However, James tells the 27-year-old teacher that he doesn't want to continue their relationship. At that point in the episode, fans could tell he would not propose to either woman.
RELATED: When Does 'The Bachelorette' Season 17 Start? Who Is the Next Bachelorette?
"No one has wanted to get engaged less than Matt James does right now," one fan wrote on Twitter.
Later in the finale, James and Rachael Kirkconnell have a long conversation. James tells the 24-year-old graphic designer that he isn't ready to propose, but he does want to continue their relationship. James added that he could see himself having children with Kirkconnell.
However, the Bachelor doesn't use that ring in his pocket. During the "After the Final Rose" special, viewers find out that the couple split after Kirkconnell's racist posts surfaced on social media. 
How many 'Bachelor' leads did not get engaged?
Matt James is not the only lead who did not get engaged on The Bachelor. There's a lot more than you might expect over the past 25 seasons. Nine men did not end their season with an engagement — James is now the tenth. The most recent lead was Colton Underwood. He professed his feelings to Cassie Randolph even though he hadn't eliminated Tayshia Adams or Hannah Godwin yet. Underwood and Randolph dated for over a year and a half before splitting.
RELATED: 'The Bachelor': Who Is Emmanuel Acho's Wife? Plus, Everything You Need to Know About the New Host
Brad Womack is someone fans always remember as the man who broke up with both of his finalists. There was no proposal in sight during his season. Juan Pablo Galavis also received what he called "the villain edit" for not proposing to his finalist, either.
The first Bachelor lead, Alex Michel, did not propose either. Before Womack's season, it was more common for the man not to propose. You might not remember them all, but Bob Guiney, Jesse Palmer, Charlie O'Connell, Travis Lane Stork, and Lorenzo Borghese did not get engaged either. Out of 25 seasons, Matt James is the tenth star of the show not to get engaged.