'The Bachelor' Matt James Plans to Indulge in 'Pancakes, Eggs, Bacon, Waffles' After New York City Marathon
The Bachelor star Matt James may lean toward a plant-based diet while training for the New York City Marathon or Dancing Wih the Stars, but he definitely knows what he wants after weeks of hard training.
Like many athletes, James is ready for carbs and a little sugar after weeks of downing protein smoothies, chicken, beans, and kale. He recently revealed what he eats while he trains, but also his indulgences too.
What does Matt James plan to eat post-New York City Marathon?
James said he plans to load up on a dream breakfast after he finishes the New York City Marathon. " I want homemade pancakes, eggs, bacon, waffles—I don't ever eat those things. Then I'll go right to bed," he told GQ.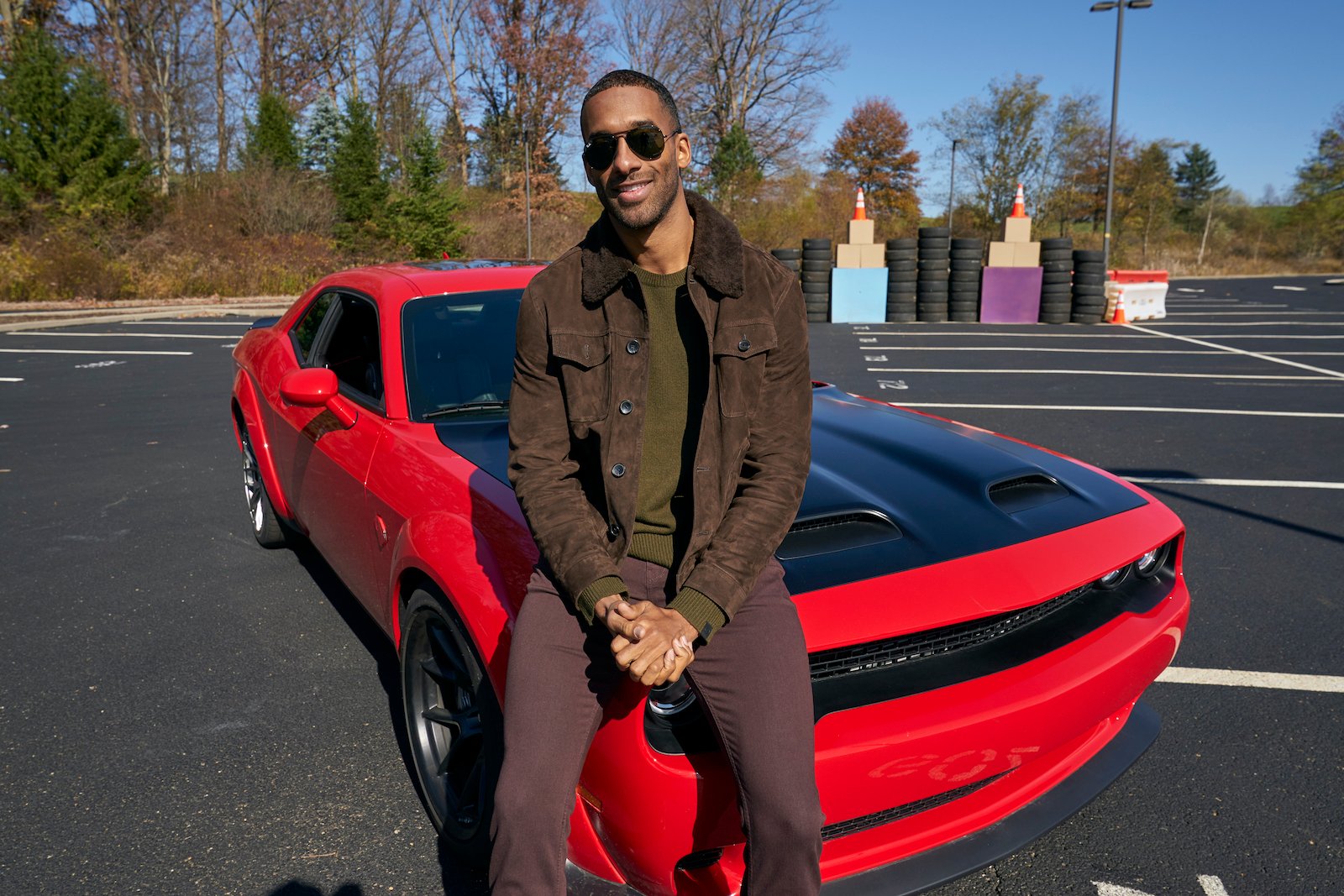 But he also dished about sweet treats he loves, especially when he's in New York. "I'll say this: I feel like this way of eating has been really important considering the goals I have at the moment," he said. "However, if I wasn't out there training and dancing, my breakfast smoothie would stay the same. If I'm in New York for lunch, I love some sort of sandwich, burrito, or a burger. I love Whitman's in the East Village, Faicco's in the West Village. And I'm good on a big lunch because I know I'll be burning calories throughout the day, and then I kind of temper it back for dinner. I do like ice cream occasionally too. Jenny's gooey butter cake when in California, or anything from Van Leeuwen when I'm in New York."
Matt James from 'The Bachelor' reveals what he eats when he's training for a marathon
James said he makes the same smoothie every morning. "I think it's my most important meal," he remarked. "In it, I have frozen blueberries, frozen bananas, some peanut butter, and three different types of chocolate milks: almond, cashew, and regular old chocolate milk. And protein is a weird thing for me, if I take the wrong protein my stomach gets all bubbly—I think a lot of people have that issue. So I use this collagen protein from Bulletproof that's grass fed. That all sets me up straight for like five hours."
He has another smoothie for lunch too. James also doesn't snack, citing it as a "sign of boredom." So essentially, he doesn't have whole foods until dinner. "For dinner, I go big—either a grain bowl or what I call a super salad," he said.
"Last night, I went to Mendocino Farms and I had this avocado salad with kale, quinoa, roasted chicken, beans, and red peppers," he described. "I'll load that up. It feels like a cheat meal because everything else is so regimented that I love to go crazy on a salad or a bowl. I also love going to Erewhon, where they have a Whole Foods-style hot bar, and I'll get straight veggies. Sweet potatoes, brussels, broccoli—though if they have salmon I'll get salmon that day."
He also says a vegetable heavy diet keeps him at his best
"I definitely try to keep it veggie-heavy," James revealed. "My body just responds best to that with all the training that I'm doing. I have found replacements for the protein. It's paid off. I feel like I'm getting better sleep. I'm focused. It keeps me in line for not snacking and eating unhealthy."
James added that he still loves sweets. But he finds that his cravings decline after weeks of eating healthy. "Plus, I love sweets. I love ice cream. But when you eat healthy for a number of weeks, I find that I stop craving to have those things. Instead of having them now, I'll think like, 'hey, I'm just going to chug a coconut water and call it a night.' That gives me a little sweetness and isn't something like a cookie or dessert."