'The Bachelor': Matt James Posts Rachael Kirkconnell Photo on His Instagram for First Time Since They Got Back Together
The Bachelor's Matt James and Rachael Kirkconnell just took a major step in their relationship: He made it Instagram-official with a photo. The star shared a picture of Kirkconnell on his feed for the first time since she was on the show. Plus, the picture revealed that things between them might be more serious than some may think. Here's what he posted on his social media, and why it could show the seriousness of their relationship.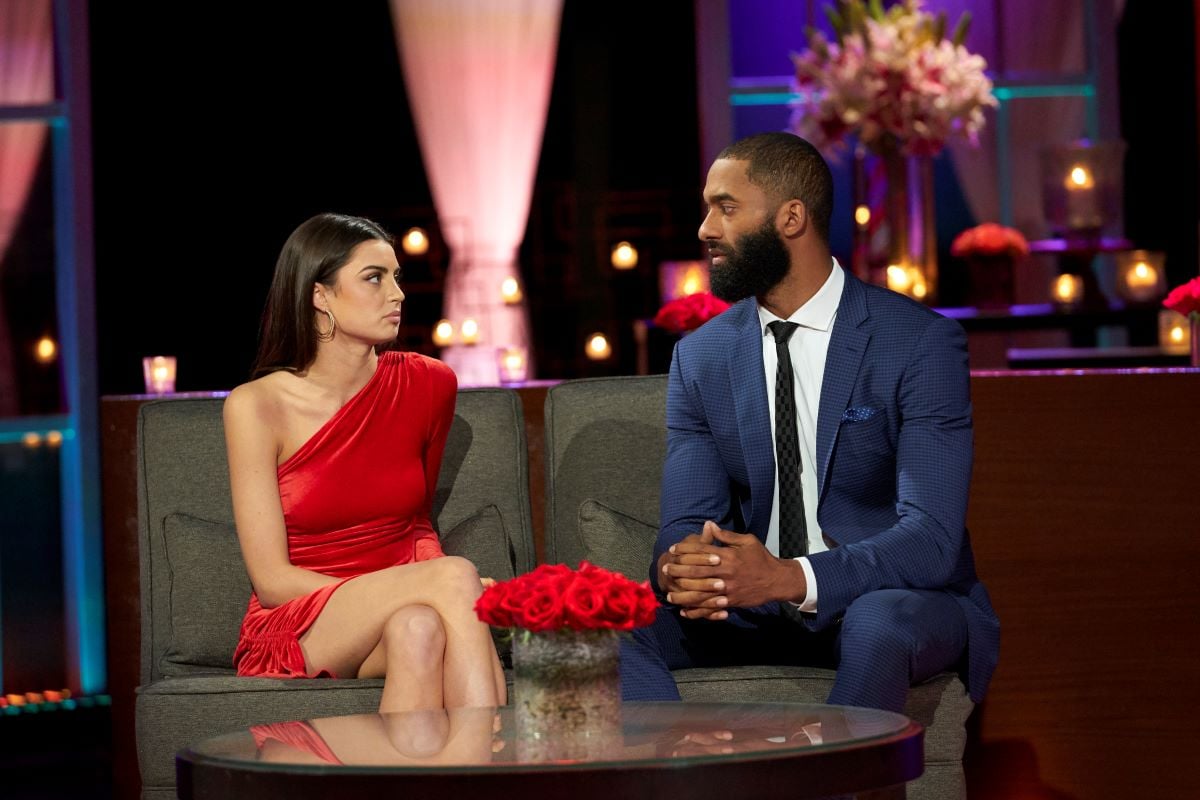 Matt James and Rachael Kirkconnell are back together after split
The couple dated on The Bachelor while James was also pursuing other relationships on the show, per the premise. Kirkconnell and him had an obvious connection that remained apparent through the show, despite there being more and more contestants thrown into the mix.
She got into an accident on one of their last dates while sky diving. James' concern for her made him realize how deeply he felt for her and this led to him choosing her in the end.
But while the show was airing, Kirkconnell was getting mixed into controversy with the general public due to her pictures from the past. She was seen dressing up in an Old South costume on a plantation at a college party in 2018. Furthermore, other racially insensitive photos resurfaced.
This served as a catalyst for Chris Harrison commenting about it — and defending her — on an Extra interview with Rachel Lindsay. Then, much of Bachelor Nation, including fans, weighed in on Kirkconnell's social media photos. She eventually apologized for her past.
James revealed on The Bachelor: After the Final Rose that he broke up with Kirkconnell following conversations regarding her past. But months later, they are back together.
Matt James shared a photo of Rachael Kirkconnell on Instagram
RELATED: Matt James and Rachael Kirkconnell Reportedly Discussing Moving in Together
For the first time since getting back together, James posted a photo of Kirkconnell on his Instagram account. The picture showed her hugging a kid, with them both wearing masks, in what appeared to be a school classroom. James looked on with admiration.
"The gift of conversation lies less in displaying it ourselves than in drawing it out of others," he captioned his Instagram photo. "Today we began a series focused on financial literacy."
"Our goal is (and always has been) to provide access to resources, individuals, & opportunities so that our students can make informed decisions for themselves and their families," he concluded.
James tagged Kirkconnell in the photo, as well as his organization ABC Food Tours. He founded the company with fellow Bachelor Nation alum (and best friend) Tyler Cameron.
The company's goal is "to create experiences for New York City students facing challenges in food insecurity and adversity at home," per its website.
James taking Kirkconnell to an ABC Food Tours event must mean things are pretty serious between them, since James cares deeply about the organization.
Are Matt James and Rachael Kirkconnell engaged?
Kirkconnell was the final woman standing on James' season of The Bachelor. Typically, couples get engaged at the end of the show. But James gave his reasoning for why he couldn't propose to her.
"As I'm wrestling with what I'm gonna do today, the easy thing for me to do would be [to] brush those feelings and emotions off and make you happy," James said. "That's to propose to you today. But I couldn't live with myself if I put you through what my mom's been through. I've seen what rushing in a proposal and marriage can do to my family and it's ugly. And it's not something I want for you or for us. That's why I can't propose to you today."
They ended that episode in a relationship, then broke up. They're back together — and publicly have not said they're engaged.