'The Bachelor': Matt James Has More to Say About Rachael Kirkconnell and Chris Harrison's Controversies
Matt James made history by being cast as the first Black man to lead The Bachelor. So far, his season of The Bachelor has been overshadowed by controversies surrounding contestant Rachael Kirkconnell and host Chris Harrison.
In a statement, James shared his thoughts on the controversies and promised fans of The Bachelor that he still has more thoughts on the issues at hand.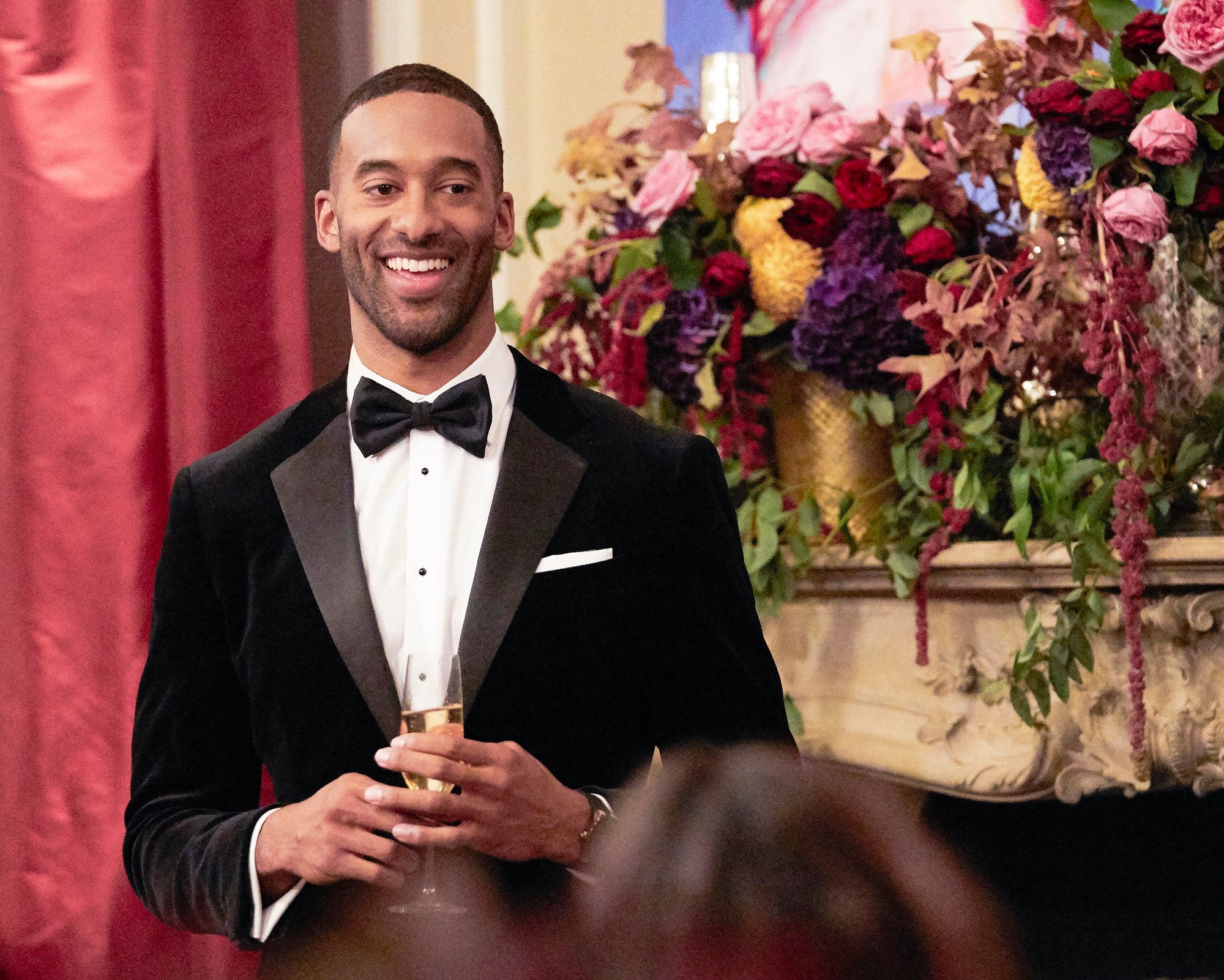 Matt James and Rachael Kirkconnell met on 'The Bachelor'
From the start of James' season, Kirkconnell has been a controversial contestant to fans. Allegations of bullying, cultural appropriation, and racist social media activity followed Kirkconnell as the show aired.
Despite the controversy with fans, Kirkconnell and James continued to grow their relationship on the show, making Kirkconnell an apparent front-runner.
On Feb. 4, photos of Kirkconnell attending an Old South antebellum party in 2018 leaked online. Following the leak and subsequent condemnation against Kirkconnell, The Bachelor contestant posted a public apology on Instagram.
In the Instagram post, Kirkconnell took responsibility for her past actions, writing:
"While there have been rumors circulating, there have also been truths that have come to light that I need to address. I hear you, and I'm here to say I was wrong. At one point, I didn't recognize how offensive and racist my actions were, but that doesn't excuse them. My age or when it happened does not excuse anything. They are not acceptable or okay in any sense. I was ignorant, but my ignorance was racist."
Chris Harrison is taking a hiatus from 'The Bachelor'
Before Kirkconnell posted a statement on Feb. 11, Harrison appeared on Extra for an interview with Rachel Lindsay, the first Black woman to lead The Bachelorette. In the interview, Harrison defended Kirkconnell attending the 2018 ball.
"I saw a picture of her at a sorority party five years ago and that's it," Harrison told Lindsay.
Lindsay replied, "The picture was from 2018 at an Old South antebellum party. That's not a good look."
"Well, Rachel, is it a good look in 2018? Or, is it not a good look in 2021? Because there's a big difference," Harrison said.
After the interview, Harrison drew immense backlash from fans of The Bachelor and former leads and contestants from The Bachelor franchise. Harrison apologized and announced he plans to take a step back from the show.
After appearing on Extra, Harrison issued an apology for defending racism on social media. In a second statement, he announced that he plans to take a temporary step back from James' season of The Bachelor.
"This historic season of The Bachelor should not be marred or overshadowed by my mistakes or diminished by my actions," he wrote in an Instagram post. "To that end, I have consulted with Warner Bros. and ABC and will be stepping aside for a period of time and will not join for the After the Final Rose special."
Matt James released a statement of his own about 'The Bachelor' controversy
As the days went on, the controversies around Kirkconnell and Harrison continued to gain traction. This led James to release his own statement about the two on Feb. 22.
In the statement, James said the photos of Kirkconnell were "incredibly disappointing." To James, learning about the photos after the season finished filming and then watching Harrison's interview with Lindsay was "devastating and heartbreaking."
James also promised fans of The Bachelor that he has more to say about Harrison and Kirkconnell.
"I will continue to process this experience, and you will hear more from me in the end. My greatest prayer is that this is an inflection point that results in real and institutional change for the better."
The "Women Tell All" episode of James' season of The Bachelor airs on ABC on March 1 at 8 p.m. ET.