'The Bachelor': Matt James & Rachael Kirkconnell Have a 'Genuine Connection, Marriage Could Be in the Cards' According to Relationship Expert
The Bachelor stars Matt James and Rachael Kirkconnell are giving their relationship another shot. Despite Kirkconnell's controversy at the end of the season, relationship expert to The Real Housewives and matchmaker to the stars Rori Sassoon thinks the Bachelor Nation couple could get married eventually.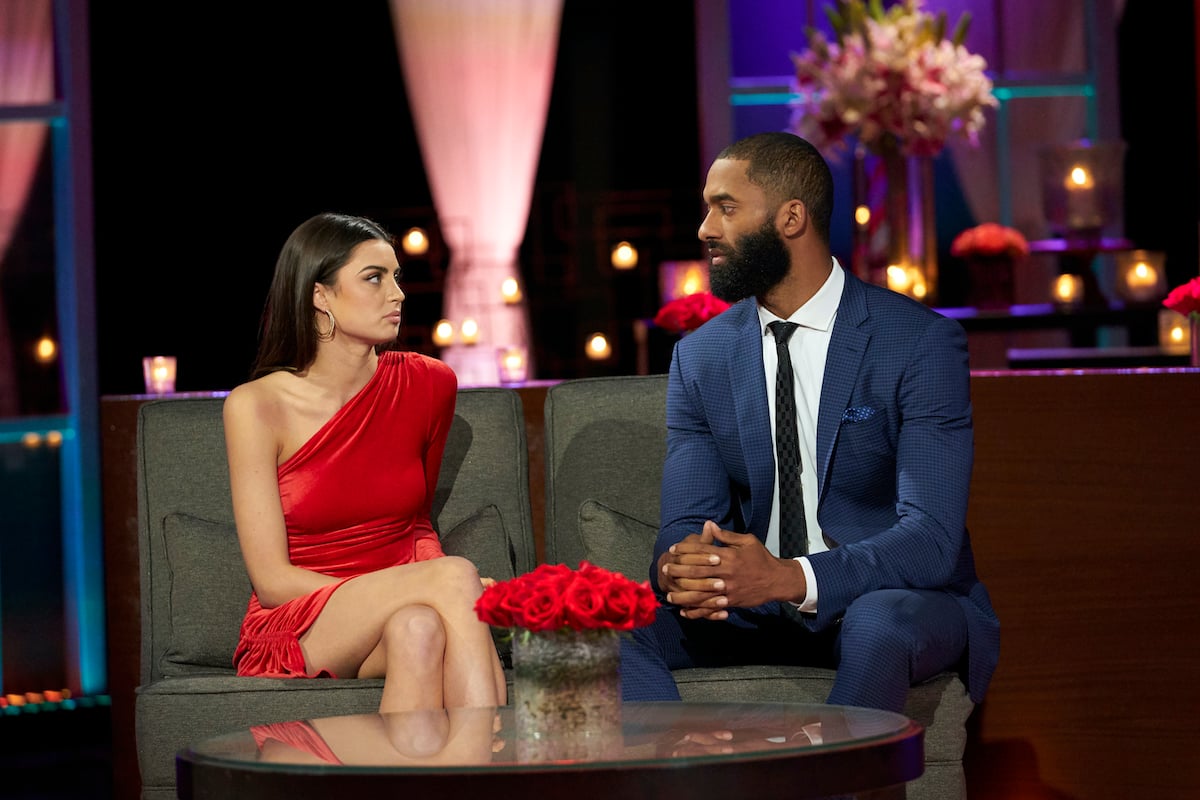 Matt James and Rachael Kirkconnell broke up after 'The Bachelor'
Kirkconnell was James' final girl at the end of his season of The Bachelor. But as episodes were airing, the world discovered controversial photos from Kirkconnell's past. 
Pictures of Kirkconnell attending an antebellum plantation party came to light. And while Kirkconnell has apologized for her past actions, she and James were no longer together at the time the After the Final Rose Special aired. 
During the special, Kirkconnell admitted she was "confused" when James called her to end things. "Once that initial reaction went away, I thought about how strong our relationship was, so for him to end things, he must've been very, very hurt by everything," she added. "It was hard because I lost the love of my life, but in the process of that, I hurt him by doing so."
James also spoke about their breakup. "As Rachael acknowledged in her apology, there's a lot of work that needs to be done," the former Bachelor explained. "I have to take a step back and allow her to put in that work. And I'm looking forward to seeing her put in that work."
Matt James and Rachael Kirkconnell back together
Since Kirkconnell has "put in the work," she and James have been spotted together in New York and Los Angeles. "I've seen Rachael a handful of times," James told People in April 2021. 
He also admitted he's not "pursuing any relationships right now outside of that." As a man of his word, James said he would focus on his relationship with Kirkconnell — "and that means focusing on it."
RELATED: 'The Bachelor': Matt James Addresses How the Conversation With His Dad Was Edited; 'There Are Real Systemic Issues at Play'
Related post url: 
As for the work James wanted to see Kirkconnell put in regarding educating herself about racism, he wouldn't address it. "That's something you could talk to her about," James told the outlet. "A lot of what I'm focused on right now is the work that I'm doing in the community and with the [marathon] training." 
Matt James and Rachael Kirkconnell have 'good old fashioned chemistry' 
Sassoon has been a proponent of Kirkconnell's from the start. Throughout their courtship on The Bachelor, Sassoon noted their body language and natural ability to communicate effortlessly with each other. 
"If their connection and their love is real, they will be able to weather this storm," Sassoon explains to Showbiz Cheat Sheet via email. If they can get through this "mini-crisis" together, Sassoon believes James and Kirkconnell can have a successful marriage. 
"Marriage could definitely be in the cards for them," our relationship expert concludes. "If they restore this relationship hurdle, then they may be headed for the gold medal that is marriage! All we can do is stay tuned." 
But what about James' vague remarks to People? While he wouldn't say much, Sassoon believes James is interested in pursuing something "more serious" with Kirkconnell. "He would not have dealt with the media backlash if his heart was not truly invested in giving this another go," says Sassoon.