'The Bachelor' Producer Claims Picking Matt James Wasn't in Response to the Diversity Petition
It's taken 24 seasons and almost 19 years, but The Bachelor franchise has finally chosen their first Black Bachelor, Matt James. James, who was originally slated to compete on Clare Crawley's season of The Bachelorette, is also the best friend of fan-favorite, Tyler Cameron. It's certainly unusual that The Bachelor is announced before The Bachelorette even airs. But, thanks to the coronavirus (COVID-19) pandemic, nothing is panning out as expected.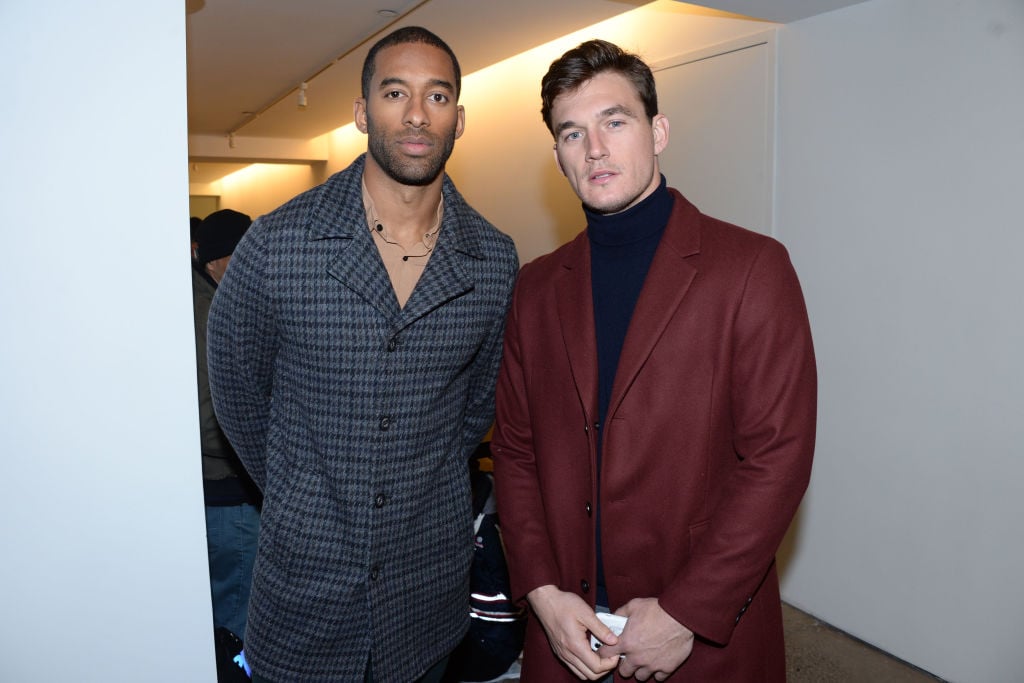 If not for coronavirus, Crawley's season would have fully aired. But, given the circumstances, it has not even started filming. Despite that, Bachelor producers claim they've had their eyes on James for Bachelor for quite some time. In an interview with Variety, Rob Mills (the show's executive producer) shared that they were on the fence of when to announce James as the next Bachelor.
Matt James is 'The Bachelor' for season 25
"Matt was somebody who was on our radar and we were thinking about him. We were thinking do we announce him early, or do we put him on Clare's season and then announce him later, if it doesn't work out with Clare? We didn't make a final decision until recently, but this has been talked about for quite some time," Mills shared about the choice to make James The Bachelor.
RELATED: Rachel Lindsay Reacts to Hannah Brown's Apology for Using the N-Word
Related post url: 
Though many people are upset that fan-favorite Mike Johnson wasn't chosen as The Bachelor, particularly since fans of the franchise are already familiar with him, viewers agree that the franchise is long overdue for a Black Bachelor. The franchise has long-since been criticized for an extreme lack of diversity. In fact, recently, there was a petition created campaigning for anti-racism in the franchise. One demand of the petition, which has garnered over 85,000 signatures, was that the producers cast the first Black Bachelor for season 25.
'Bachelor' producer claims picking James wasn't in response to the diversity petition
Though the producers have honored one of the demands of the petition, Mills claims that casting James as The Bachelor had nothing to do with the petition. "It wasn't a response to that. We could have made this announcement earlier or later. Certainly, no one is blind to what is happening in the world, so hopefully, this announcement serves as a bit of optimism during a time that we can really use this. But I don't want this to like we're patting ourselves on the back or taking a victory lap," Mills stated.
"We don't want this, in any way, to seem like a cure-all and seem like, 'Hey! Look what we did here!' We know this is a few grains of sand in a very big hourglass. It's taken a while to get where we are and we will continue to go further, and I acknowledge it may not be enough. In the last few years, I believe it's gotten better and with the announcement of Matt, I hope it keeps getting better. We are very excited about Matt," Mills continued, expressing his excitement for James as The Bachelor.
Will producers advocate for diversity beyond 'The Bachelor' Season 25?
It's good to hear that Mills understands that The Bachelor franchise has a long way to go. Casting James is literally the bare minimum and in no way absolves the franchise of their very problematic past. Furthermore, it would be great to see the franchise acknowledge and respond to the petition that was created in its entirety rather than continuing to ignore it unless it's brought up by interviewers. Only time will tell if Mills and other producers are serious about doing better going forward. But, their past actions certainly don't make us hopeful.