'The Bachelor': Michelle Young Says She Was 'Trying Not to Throw up' When Matt James Dumped Her
While some viewers knew spoilers going into the finale of The Bachelor, Michelle Young was still shocked and surprised the moment that Matt James broke up with her. The teacher who has a future in Bachelor Nation stopped by the Bachelor Happy Hour podcast to share where her mind was at the moment James ended things and how she's doing now.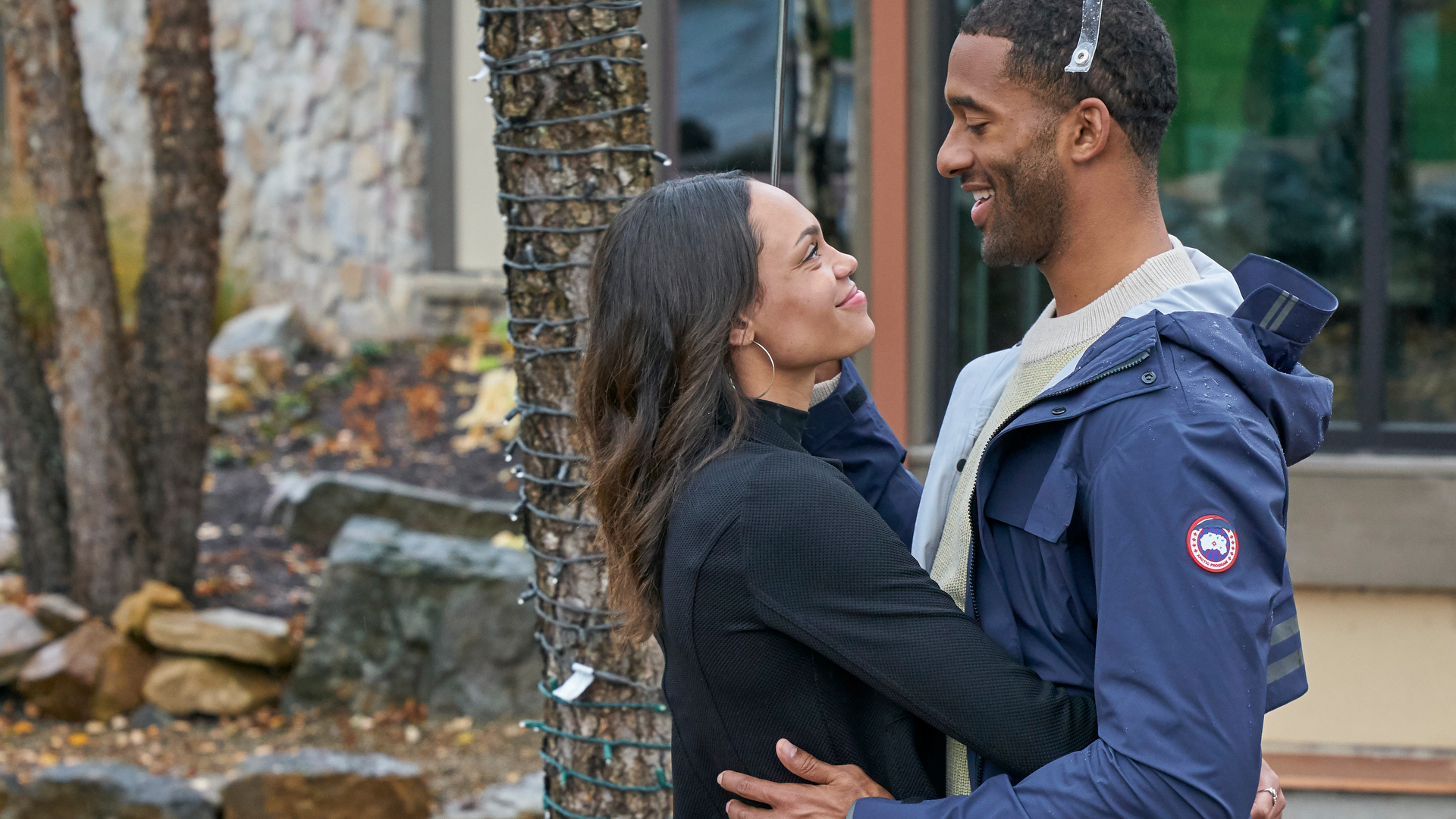 How old is Michelle Young from 'The Bachelor'?
Young joined The Bachelor late, after a few weeks in. She caught James' attention with her easy-going personality and clearly-seen depth from the jump. The teacher is 27 years old, and was born on June 3, 1993, per FameShala.
The former contestant adorably introduced James to her students on a Zoom call during Fantasy Suites week. She also opened up to him about her thoughts regarding the Black Lives Matter protests in summer 2020 and how they affected her outlook on teaching.
Their relationship seemed grounded and built to last. But one moment changed everything.
Are Matt James and Michelle Young from 'The Bachelor' together?
RELATED: 'The Bachelorette': 2 Leads in a Season Is More Common Than You Think
In the final episode of The Bachelor, James and Young went on a rappel date. As fans know, The Bachelor loves its adventurous and dangerous dates. While Young was seemingly nervous at first, she got the hang of the scaling-down-the-side-of-a-building thing and proved she was a professional by the end.
Young gifted James a basketball jersey after their date. What James said next seemed to surprise Young.
"I've been pushing through that feeling [of doubt] today and trying to get there, because of how I feel about you and what I know life would look like with you," he said. "I think the easy thing for me to do would be to tell you what you want to hear."
Young said she wasn't looking for that. She asked for clarity on his feelings, and whether she should "fight' for him. "Tell me where you're at, actually," Young asked.
The lead then sent Young home, with not much explanation for where things went wrong between them.
She opened up about the experience on Bachelor Happy Hour, sharing where her mind was at during that situation and how she's doing now.
Michelle Young explained her thoughts on Matt James breakup
Young expressed her thoughts on the breakup during the March 16 episode of Bachelor Happy Hour.
"It's very clear that I didn't know it was coming," she said. "I read other people's body language. If I kind of felt like he was holding back a little bit, I would have too. And I would've kind of figured out what's wrong, what's going on."
She explained that he "kind of put on a face" when he broke up with her.
"For me, it was so hard to continue to put myself in that vulnerable position and fall," she continued. "Then get to the evening portion, and these uneasy feelings were going on the entire time. That was the difficult part. I understood that things were going to change fast."
Young added that she checked in on James throughout the day of their last date.
"I kept getting a positive response," she expressed. "That was the hardest part for me. I felt like I did the groundwork to cover my bases to make sure, 'Ok, cool, I'm going to keep being vulnerable.' And it was pulled away a little bit."
Young concluded that she felt sick when James was breaking up with her.
"I honestly think I was sitting there, trying not to throw up because my stomach was turning when that was happening," the teacher admitted. "It was difficult."
But, the teacher has one thing to look forward to after her split from James. ABC announced on The Bachelor: After the Final Rose that Young will be the bachelorette after Katie Thurston.