'The Bachelor': Mykenna Dorn Slams Claims That She Was on Drugs While Filming
There are always some interesting contestants on every season of The Bachelor, and season 24 is hardly an exception. One person who caught Bachelor Nation's eye because of their quirks in Mykenna Dorn. Between her monologues, that seemed like motivational speeches, and her penchant for crying, fans were intrigued by her unique spirit. But, one thing about Dorn that clearly stood out was the strange facial expressions that she made throughout her tenure on the show.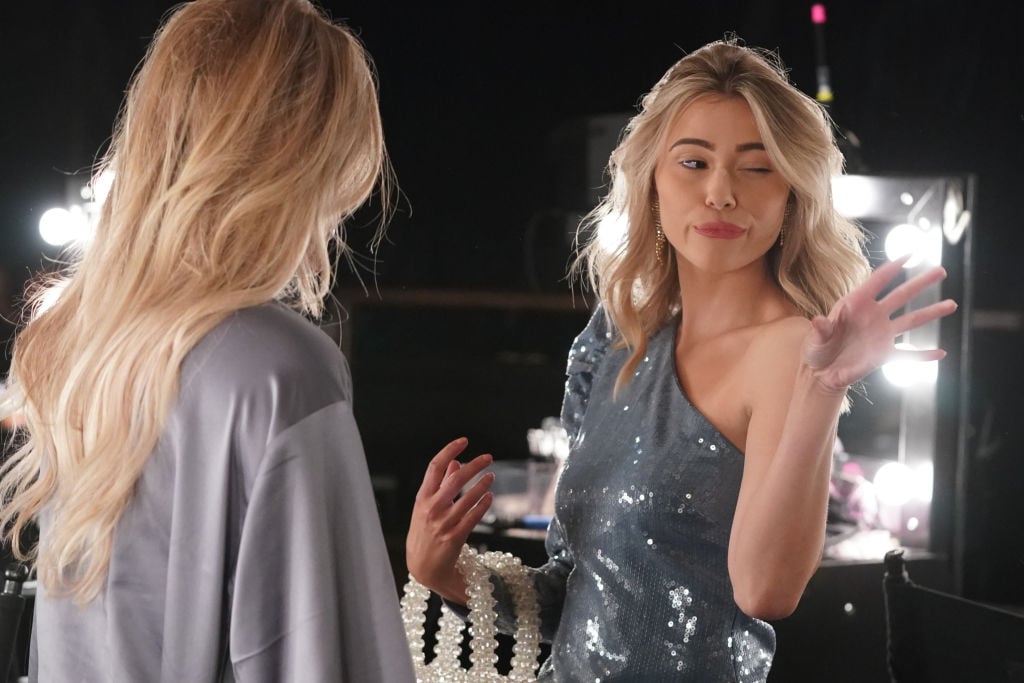 Mykenna Dorn made unique facial expressions
It isn't as if Bachelor fans aren't used to cast members emoting in strange ways. Who could forget Olivia Caridi, who used to make silent screaming faces whenever she got overly excited about something? Dorn, on the other hand, seems to have the tongue that launched a thousand memes. The Canadian seemed to do gymnastics with her tongue, especially when she was stressed or nervous. It wasn't a true cocktail party unless Dorn had licked her lips a dozen times. In fact, the expressions that Dorn made with her face were so odd, that they managed to catch the attention of the general public. In fact, Ellen Degeneres even showed a clip of Dorn on her show.
Fans of The Bachelor accuse Dorn of being on drugs
Unfortunately for Dorn, her unusual faces sparked some more negative rumors. Many fans of The Bachelor began to speculate that the reason for Dorn's behavior was because she was taking drugs. "Am I the only one who noticed that Mykenna from @BachelorABC is clearly high on cocaine? Had to google the symptoms and google might as well have put her picture up there…dilated pupils, fidgety, LICKING LIPS. HELLO?!! #TheBachelor #TheBachelorABC," one person wrote on Twitter. "Is it me or is Mykenna on coke lmao," another person questioned.
"Is Mykenna on coke? She's always doing facial expressions like she did a line in the bathroom," one Twitter user tweeted. "Catching up on the bachelor and uh…Mykenna is on coke y'all," another person declared. "Is it just me or does the girl Mykenna on the bachelor always seem likes she is rolling on Molly? She is always doing weird stuff with her mouth and tongue like she is on drugs," yet another person claimed. Seeing that the rumors were persisting, Dorn took to her Instagram stories to set the record straight. "This is not worth my energy anymore. The drug-using comments can F off. I don't find this funny at all," Dorn captioned a video of herself after posting some screenshots of the accusations.
The fashion blogger slams rumors on Instagram
Dorn then launched into a speech about how she didn't find the accusations funny. Furthermore, she added that producers of The Bachelor are quite strict, even about over-the-counter drugs. "I'm honestly done with this conversation and the daily DMs I get about it because you are obviously wrong. Like, do you really think they're going to let us do cocaine on the show? Like, no. I literally have to tell the da*n doctor why I want a da*n Advil and give her my symptoms. Like, we are highly monitored all the time. So you and your opinions and your comments can seriously f*ck off," The Bachelor alum said adamantly.
The Canadian then continued on to share that she didn't take the accusations lightly. "Because if you really think that's something funny to joke about, especially today in our world with overdoses, and this is a serious thing, like, you are obviously messed up in the head. That's all. Have a great day," Dorn concluded. Hopefully, now that Dorn has set the record straight and she's been booted off the show, the accusations will stop.