'The Bachelor': Is New Host Jesse Palmer Married to His Final Rose Winner?
Jesse Palmer is the new host of 'The Bachelor.' Now, fans want to know everything they can about the former bachelor. Is he married to his final rose winner?
Recently, The Bachelor announced that Jesse Palmer would be the host of the upcoming season. After Chris Harrison's dramatic exit from the franchise, fans had been wondering who would fill the former host's job. Though Jesse was the bachelor himself, many new members of Bachelor Nation may not remember his season. So, what do we know about Jesse? Is he married to his final rose winner?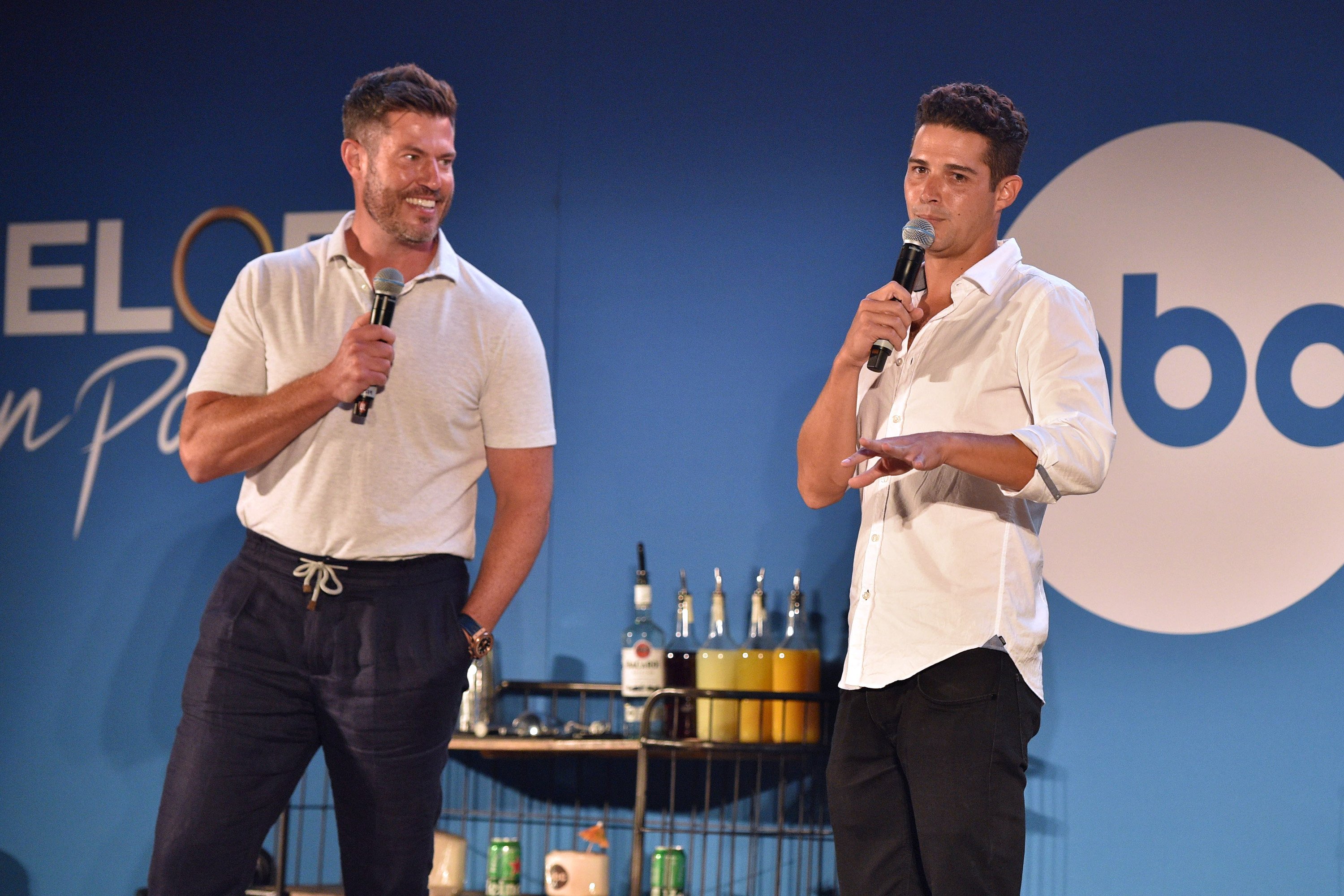 Who is Jesse Palmer, the new host of 'The Bachelor'?
Only OG members of Bachelor Nation will probably remember who Jesse is. He was the fifth ever bachelor and his season aired in 2004. He gave his final rose to Jessica Bowlin but the pair split up a month later. After his stint on The Bachelor, ABC brought Jesse back to host The Proposal in 2018. He also hosted The Ultimate Surfer, which aired after Bachelor in Paradise.
"For more than 20 years, The Bachelor has brought the world dozens of unforgettable love stories, including at one time, my own," Palmer said in a statement, according to People. "Falling in love is one of life's greatest gifts, and I am humbled by the opportunity to return to the show as host this season to offer the newest Bachelor advice gained from firsthand experience and I am grateful to play a small part in his journey."
Is Jesse married?
Jesse proposed to his longtime girlfriend Emely Fardo in 2019 on a trip to Paris.
"I've been so enamored, so in love with this woman and it only has grown. I'm head over heels for her," he told The Daily Mail.
"We had a week off of work so I booked tickets to Montreal and let her think we were staying 10 days at my home there," he said. "On Monday morning I surprised her and said 'pack your bags, we're going to the airport.'"
"When we got to the terminal, she realized we were going to Paris," he told the outlet. "We stayed in Paris on Tuesday and Wednesday. On Thursday, I surprised her again and booked a car to take us to Champagne."
On June 5th, 2020, the pair got married at a close friend's house in Connecticut.
"We were only able to invite a small group of close friends that live in the greater N.Y.C. area, and that were in quarantine at the time," the pair told People. "We had a lovely afternoon and look forward to celebrating our love with our parents and immediate families all together soon!"
"Big or small, wedding party or not, we feel so grateful and lucky to have found each other!" they added.
What do we know about the next season of 'The Bachelor'?
Though ABC has not officially announced the bachelor for next season, blogger Reality Steve did.
"(UPDATE): It is official," he tweeted. "Clayton Echard is the next Bachelor. He is from Michelle's season. So he'll be 3 weeks into filming his season before you ever see him on your screen. They will be filming at Eureka HS tmrw – his old high school – for more intro package footage."
There has yet to be an exact premiere date released for the season as Michelle Young's season of The Bachelorette has yet to air.