'The Bachelor': New Spoilers Revealed for the 'Women Tell All' Episode
The 'Women Tell All' episode of 'The Bachelor' lets contestants talk about the season and that often includes plenty of dramatic moments. Here's what we know about the upcoming episode.
As Clayton Echard and the women continue on their journey to find love in this season of The Bachelor, whether or not Clayton actually proposes to someone in the finale remains up in the air. Much of this season focused on the drama caused by Shanae Ankney instead of the potential love connections. The "Women Tell All" episode always sparks lots of conversation among fans because it's the moment when all the contestants air out their grievances with each other and the lead. Thankfully, Reality Steve recently revealed some spoilers about Clayton's "Women Tell All" episode.
[Warning: This article contains spoilers from this season of The Bachelor with Clayton Echard.]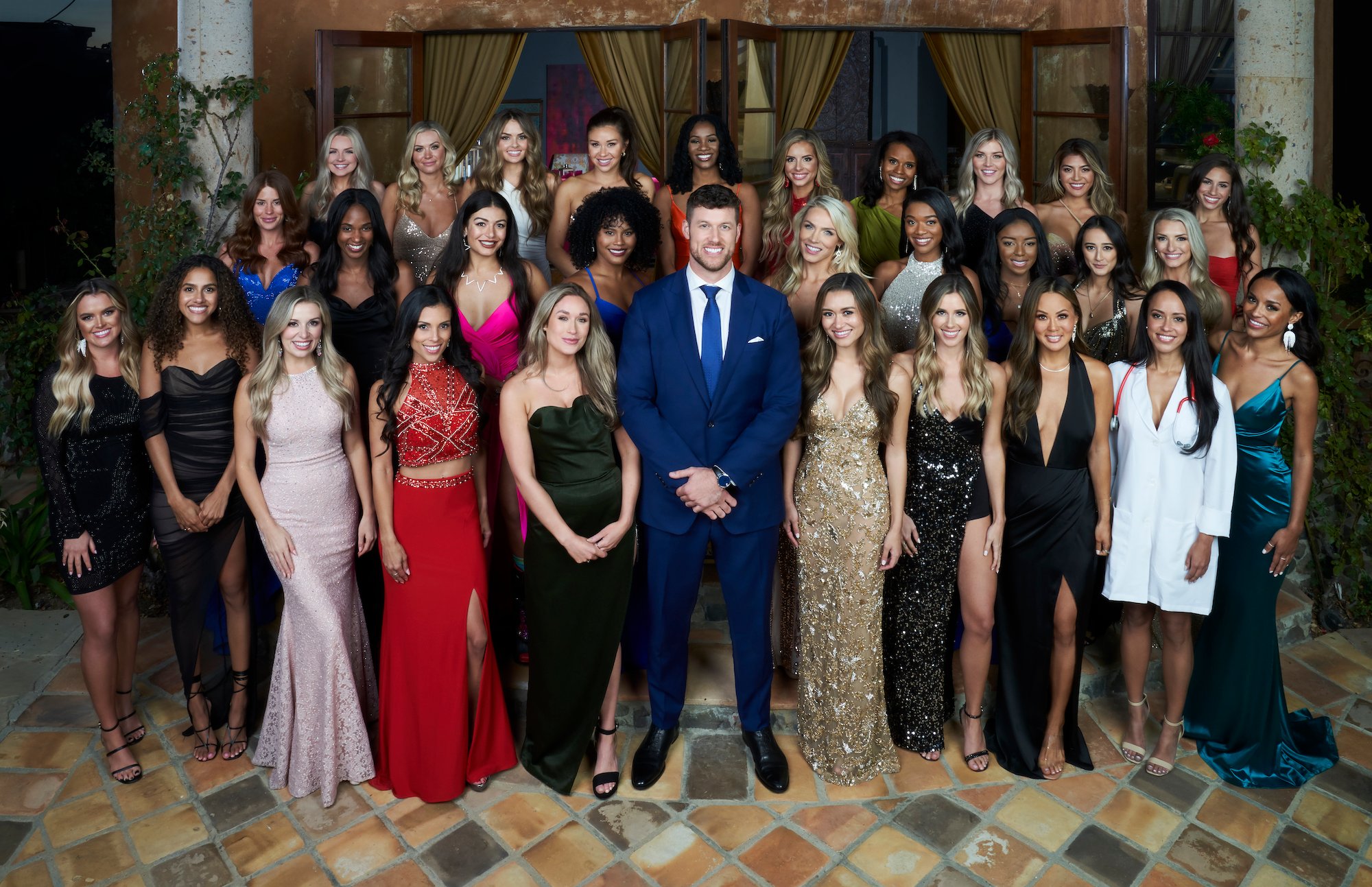 Who attends 'The Bachelor: Women Tell All' this season?
Not all of the contestants attend the "Women Tell All" every season. The lead eliminates several of the ladies on the first night, and, unfortunately, that's not enough time for audiences to learn anything about them. For Clayton's season of The Bachelor, Reality Steve reports 18 of the women were in attendance for filming the "Women Tell All" this year.
Serene Russell
Teddi Wright
Mara Agreat
Shanae Ankney 
Genevieve Parisi
Sierra Jackson
Jill Chin
Lyndsey Windham
Elizabeth Corrigan
Hunter Haag
Kate Gallivan
Marlena Wesh
Kira Mengistu
Claire Heilig
Eliza Isichei
Salley Carson
Sarah Hamrick
Who spends time in the hot seat?
Out of all of the women this season on The Bachelor, Shanae Ankney ruffled the most feathers. Her bullying of Elizabeth Corrigan and mocking her ADHD diagnosis irritated fans enough to start a petition to keep her away from The Bachelor franchise in the future. Shanae spends plenty of time taking heat from her co-stars. However, don't expect a big change of heart from the Ohio native.
According to Reality Steve, "Shanae basically said she didn't even want to be there but "had" to be, which I'm assuming insinuates that producers made her go. Shanae never apologized for anything she did. During her hot seat, they brought Genevieve on stage to sit next to her and she asked her why she called her an actress. Shanae then threw out the accusation that Genevieve f***** 'Matt the Bartender' and Aaron Clancy. Matt was, I guess, a bartender in Toronto. And Aaron did appear once in an Instagram story of Genevieve's, but there was nothing to back she'd slept with either of them. Just Shanae accusing her of it."
Salley Carson also makes an appearance for a few minutes, and she gives a little backstory to her situation and why she turned down Clayton's first rose. Fans will also hear from Serene, Teddi, and Sarah.
The reality blogger tells fans to prepare to hear plenty of expletives from Shanae when the producers play back other things she said about the women in the house. From derogatory remarks to calling women certain names, Shanae doesn't seem to care about salvaging her reputation.
Clayton gets bashed by a few of the women in the 'Women Tell All'
As expected, the ladies have several things they'd like to get off their chest regarding some of Clayton's decisions. Reality Steve says Clayton did his best to mend fences and handed out plenty of apologies. 
Because production only recently filmed the "Women Tell All" episode, audiences still have a couple of weeks before we get to see it all go down. Stay tuned to Showbiz Cheat Sheet for the latest information on The Bachelor and when the newest episodes air on ABC.