'The Bachelor': What's Next for Chris Harrison Now That He Is Done With the Franchise?
Chris Harison is done with 'The Bachelor.' So, what does that mean for his career? What will Harrison do now that he is no longer a host?
Over the years, Chris Harrison has become pretty synonymous with The Bachelor and the franchise as a whole. Yesterday, Harrison shocked Bachelor Nation when he announced that he was leaving the show for good. After being with the franchise for 19 years, most people only know him as the Bachelor host. So, what's next for him?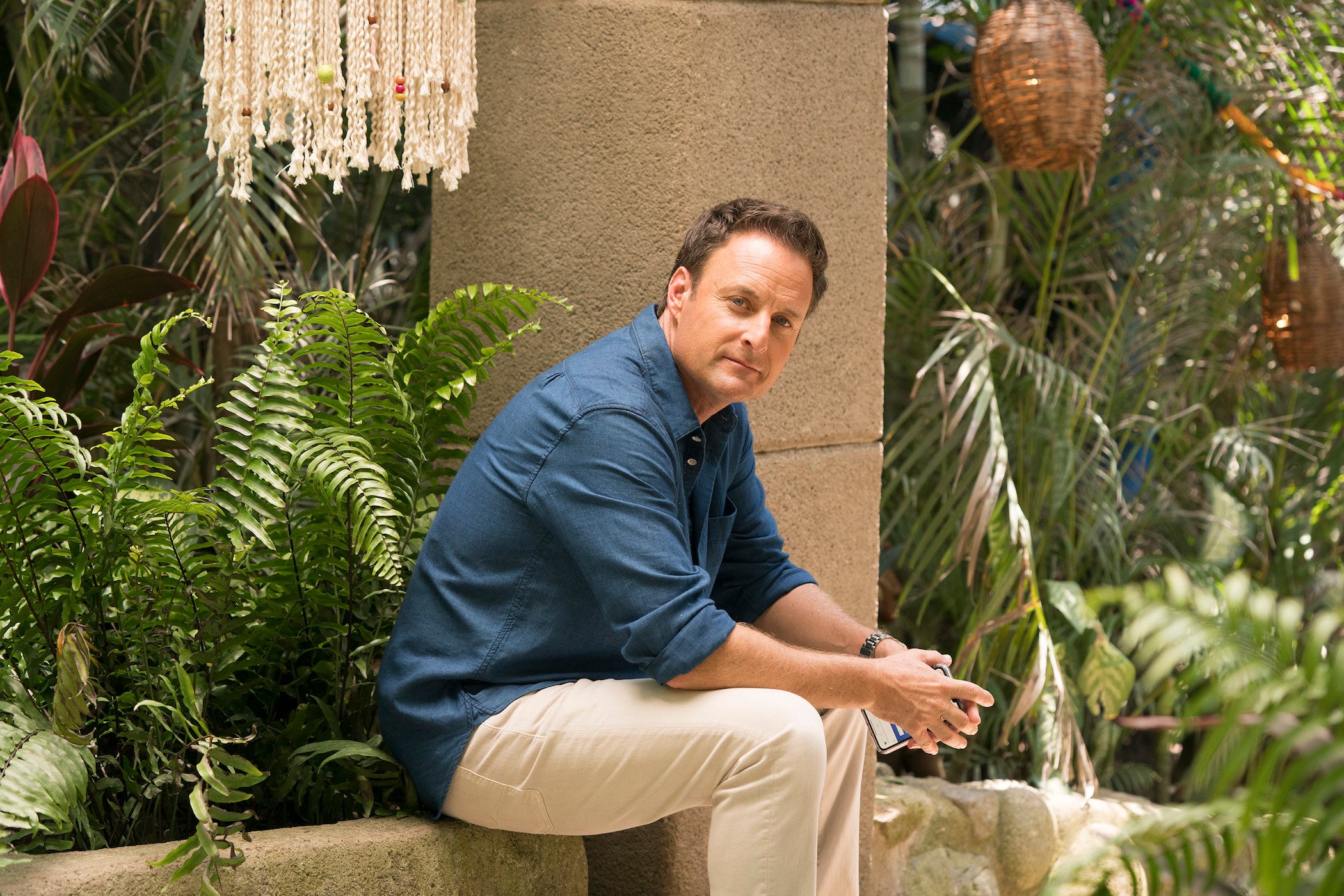 Chris Harrison leaves 'The Bachelor'
This year has been a whirlwind for Harrison. During Matt James' season of The Bachelor, controversy surrounded contestant Rachael Kirkconnell after racially insensitive photos from her past surfaced. When Harrison defended Kirkconnell, he received a lot of backlash from fans and members of Bachelor Nation.
Initially, Harrison decided to take a break from the franchise and promised fans that he would be back.
"I plan to be back and I want to be back," he said in an interview with Good Morning America at the time. "And I think this franchise can be an important beacon of change. I know that change is felt, not just by me, but by many others. And we are excited and willing to do the work to show that progress."
But yesterday, Deadline reported that the former host was officially done.
What's next for Chris Harrison?
After the news broke, Harrison made an announcement of his own, and alluded to some exciting things in his future.
"I've had a truly incredible run as host of The Bachelor franchise and now I'm excited to start a new chapter," he wrote on Instagram. "I'm so grateful to Bachelor Nation for all of the memories we've made together. While my two-decade journey is wrapping up, the friendships I've made will last a lifetime."
While Harrison did not go into detail about what he will be doing next, Deadline reported that the TV star did receive an eight-figure payout from ABC, so the sky is really the limit for Harrison.
Will Chris Harrison still be a producer after his settlement?
Not only was Harrison a host within the franchise but he was also a producer. In Warner Bros. and ABC's joint statement, only Harrison's role as a host was mentioned.
"Chris Harrison is stepping aside as host of The Bachelor franchise," the statement said. "We are thankful for his many contributions over the past 20 years and wish him all the best on his new journey." So, Harrison could theoretically be retaining his producer role.
Chris' career
Though he is largely known as the face of The Bachelor, Harrison has worked on other projects. He got his start working as a sports reporter at CBS affiliate KWTV from 1993-1999. He then moved on to be the host of Designers' Challenge on HGTV. He continued hosting in 2001 on the game show Mall Masters on Game Show Network. In 2002, Harrison began hosting The Bachelor and had gained enough fame to guest star on Sabrina the Teenage Witch. After gaining Bachelor acclaim, Harrison hosted the American Music Awards pre-show in 2008. In 2009, he began anchoring red carpet coverage for TV Guide Network. In 2011, he also hosted a game show called You Deserve It.
So, Harrison is much more than just the guy who announces the final roses.