'The Bachelor': Nick Viall Addresses Rumors That He's Dating Kelley Flanagan
Bachelor nation is pretty incestuous. Once someone appears on one season of The Bachelor or The Bachelorette, they are put in the Bachelor dating pool for anyone to date. In fact, this intershow dating is encouraged in the franchise. It's the entire premise of Bachelor in Paradise.
The women of Peter Weber's season are the newest initiates into the fold. And people are already starting to wonder if some of them are dating other contestants. One pair that fans have been putting together is Kelley Flanagan and former Bachelor Nick Viall.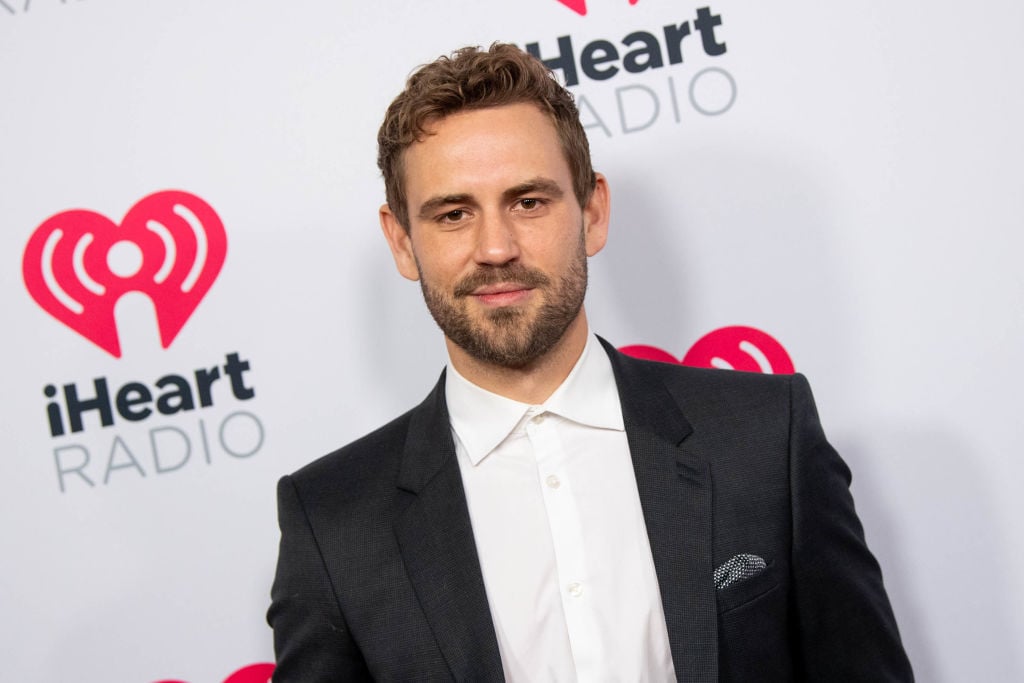 Are Kelley Flanagan and Nick Viall dating?
The rumors all started when Viall posted a picture of him and Flanagan at an event with the caption, "She's not with Peter."
Chris Harrison even commented on the post.
"Loved seeing you guys get so cozy last night," he wrote. "Here for it."
Hannah Ann Sluss, who was also on Weber's season, approved of the potential relationship as well.
"Wow I'm kind of liking this," she commented.
And, of course, fans were loving seeing Flanagan and Viall together.
"Ok yes I would def be ok w this couple," one person wrote.
"Plz make out and date but only after coronavirus is over," another person said.
"This might be the only good thing that came out of Peter's season," one fan commented.
Nick Viall comments on the situation
While everyone was crossing their fingers that Viall and Flanagan would get together, Viall set the record straight.
"She's a nice person, she didn't disappoint in person, I thought she'd be cool in person," Viall said on an episode of his podcast, The Viall Files. "Everyone likes to think there's always something going on, and there's not."
But he did have a good time talking to Flanagan.
"And I really enjoyed getting to meet Kelley," he said.
Rumors Nick was dating Demi Burnett
This is not the first time that rumors have been swirling about Viall dating someone in the Bachelor world. Previously, people were sure that Demi Burnett and Viall were dating. It all started when someone in Viall's apartment complex began sharing details about his life.
"I've been violated," Viall said on his podcast. "We've talked about Reddit before on the show. I've tried not to go on. I haven't been on it in some time…But I do have friends and an occasional fan who reads and they brought it to my attention that I now live with someone in my intimate building—it's a building in Venice and there are six units—and I live with someone whose been spying on me."
The person revealed that Burnett had been hanging out at Viall's house. Viall shut down the rumors immediately.
"Demi is a close friend, a dear friend," he said. "We've become close and I care very much about her."
"Demi has in fact been to my place," he continued. "As sometimes friends do go to each other's places." 
After Viall put those rumors to bed, Burnett became Instagram official with her boyfriend Slater Davis. The two are very overt with their PDA on social media, so it's very clear that she and Viall are not together.