'The Bachelor': Is Nick Viall Flirting With Hannah Ann Sluss?
Hannah Ann Sluss got engaged to Peter Weber on his season of The Bachelor. But they went their separate ways when the pilot admitted he couldn't give Sluss his full heart due to his unresolved feelings for Madison Prewett.
Today, Weber is dating Kelley Flanagan and Sluss is living her best single life, dating around (mostly virtually) here and there.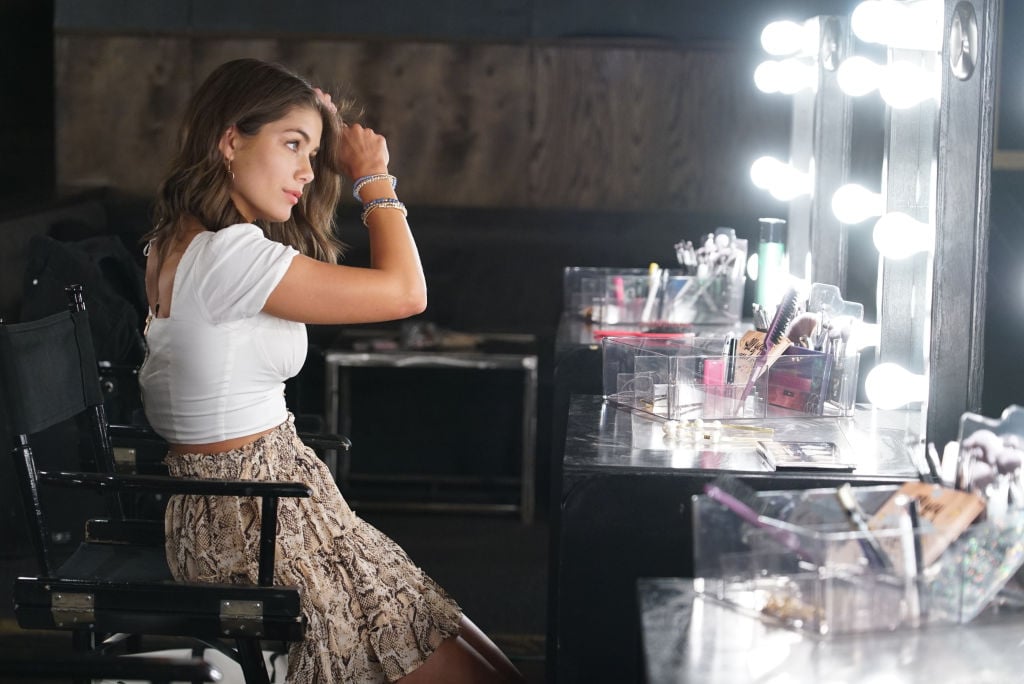 Nick Viall's comment on Hannah Ann Sluss' bikini Instagram post
On May 22, Sluss posted a few steamy shots of her in a bikini on Instagram. "Got my mind on the prize," she captioned the post.
Former bachelor Nick Viall took to the comments and wrote, "As far as caption[s] go … 'Dear Peter…' would have been a home run."
RELATED: Why Exactly Tyler Cameron Wants to Be Single Right Now
"you nailed it," responded Sluss.
Fans weighed in and couldn't help but agree.
"She made more than one home run by dodging that bullet," commented one Instagram user.
And some fans weighed in on the Viall and Sluss dynamic.
"Or 'Dear Nick' is great too," wrote one fan.
"@nickviall can you just make her a PBJ and ask her out already!" commented another.
"Umm.. You two would make two cute homeruns!" commented another.
"@nickviall get on this!" wrote another fan, to which Sluss responded, "HAHAHAHAHAHHAA"
So are Viall and Sluss flirting? Some fans think so. But Viall's a pretty flirtatious guy in general.
Hannah Ann Sluss' current love life
While Sluss isn't officially linked to anyone, she was seen getting coffee with NFL player Mason Rudolph.
"The two were spotted out together on a social distancing coffee run in L.A. on Wednesday — and our sources tell us it's the 3rd time they've been spotted together in recent days," reported TMZ on April 30.
A witness told the publication that "They very much seemed lovey-dovey. He even opened her car door."
RELATED: 'The Bachelor': Madison Prewett Didn't Want to Date Peter Weber Because She Didn't Feel 'Welcomed'
But Sluss has said, after her engagement with Weber ended, she doesn't want to get serious with anyone for a while.
"Right now, I'm quarantined so I can't like, go out on a date," she told David Spade on his Comedy Central show, Lights Out with David Spade. "But I've been FaceTiming and getting to know different people."
So who knows? Maybe Sluss will want to get to know Viall better while isolating. Stranger things have happened in Bachelor Nation.
Read more: 'The Bachelorette': Fans Think Clare Crawley Just 'Staged' Paparazzi Photos of Herself