'The Bachelor': Nick Viall Tells Fans 'Be Gentle' With Peter Weber After Season Finale
The Bachelor has finally closed out Peter Weber's dramatic season. After that rollercoaster ride of a season finale, Bachelor Nation has some severe opinions about the season 24 lead Pilot Pete. But one former bachelor–Nick Viall–is making the case for his fellow reality television star. Viall took to Twitter during the Bachelor finale to encourage fans to be "gentle" with Weber, as they couldn't possibly know what he's going through.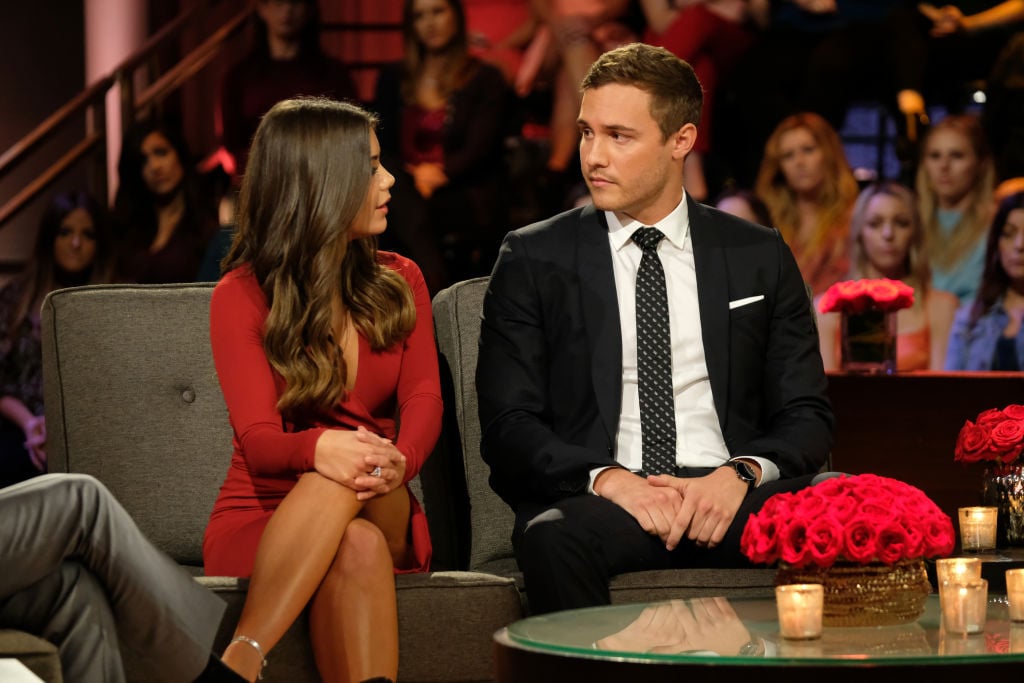 'The Bachelor' season 24 finale: Peter Weber pulls an Arie and switches up his choice
During the season 24 Bachelor finale, fans were horrified to see Weber break up with Hannah Ann Sluss. (But let's be real, no one was more horrified than his mother). One of the reasons he cited for his decision: he was still in love with Madison Prewett. Former bachelors Arie Luyendyk Jr. and Jason Mesnick did almost the same thing–and they weren't too popular for it, either.
"I know you all want to be mad at Peter," former Bachelor lead Viall tweeted, "but be gentle. This sh*t is so hard.. and no one can relate… Remember Arie and Becca are both better off now."
Becca Kufrin, who Viall was referring to in his tweet, got dumped by season 22 bachelor Arie Luyendyk Jr. weeks after he proposed to her. Luyendyk ended up marrying his runner-up, Lauren Burnham, and Kufrin went on to become the bachelorette. She's still with her season's winner.
So, yes, that all ended up okay–and Kufrin agrees.
"Amen," Kufrin commented in response to Viall's tweet.
The former Bachelor star spent most of the evening showering Weber with love and sympathy. Given that the season 24 finale was quite a rough look for Pilot Pete, Viall's Twitter feed was a rare gem of positivity in a minefield of criticism.
"Please someone hug Peter!" he tweeted during the Bachelor finale.
"I still love you Peter," Viall wrote later in the night.
Nick Viall wasn't so kind to potential 'Bachelorette' lead Tayshia Adams
But it seems Viall's kindness doesn't extend to everyone.
When the network announced Clare Crawley as the next lead of The Bachelorette, Viall seemed thrilled. Even more thrilled, in fact, that it wasn't Tayshia Adams. (Producers reportedly interviewed Adams, who appeared on Colton Underwood's season of The Bachelor as well as Bachelor in Paradise, for the upcoming Bachelorette spot).
Viall didn't seem to be riding the "Tayshia for bachelorette" train.
"Tayshia is a lovely human, she would also have you in bed by 8:30," he wrote in an Instagram comment.
Viall also commented on an E! News Instagram, replying to a user arguing the bachelorette "should have been Tayshia."
"Nah," Viall wrote back. "Everyone on here [is] acting like they are good at dating. Clare will be fun to watch and is as deserving as anyone."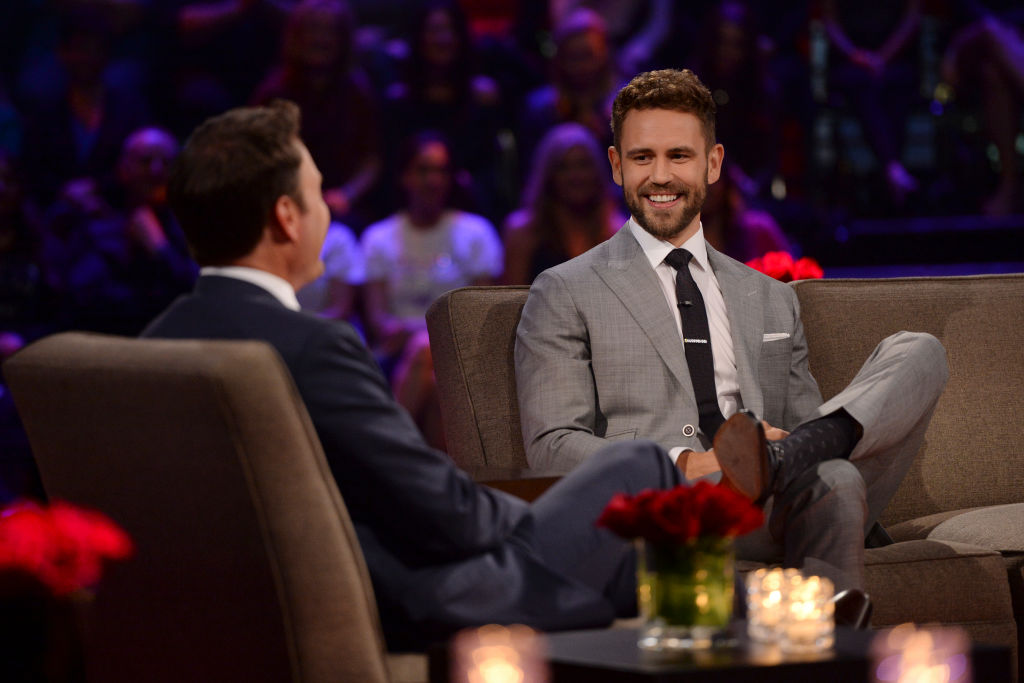 'Bachelor in Paradise' contestant Nicole Lopez-Alvar accuses Nick Viall of 'borderline harassment'
Nicole Lopez-Alvar, a fellow Bachelor castmate and good friend of Adams', stood up for her on Twitter.
"Can we address Nick Viall's bizarre obsession/dislike of Tayshia?" Lopez-Alvar tweeted, attaching an article about Viall's comments on Adams as the bachelorette. "It's one thing to have an opinion, but it's another to deliberately comment 'anti-Tayshia' propaganda on numerous posts." She called Viall's actions "borderline harassment."
The former Bachelor lead tweeted a message that seemed to respond to Lopez-Alvar's claims.
Viall wrote: "Additional people who I think are too boring to be #TheBachelorette 1) my mom 2) most of my sisters 3) ideally my future wife."