'The Bachelor': People Are Criticizing Hannah Ann Sluss for Not Social Distancing After Coffee Outing With NFL Player Mason Rudolph
Hannah Ann Sluss got engaged to Peter Weber on his season of The Bachelor. But the two split when Weber realized he still had feelings for Madison Prewett and because they didn't challenge each other.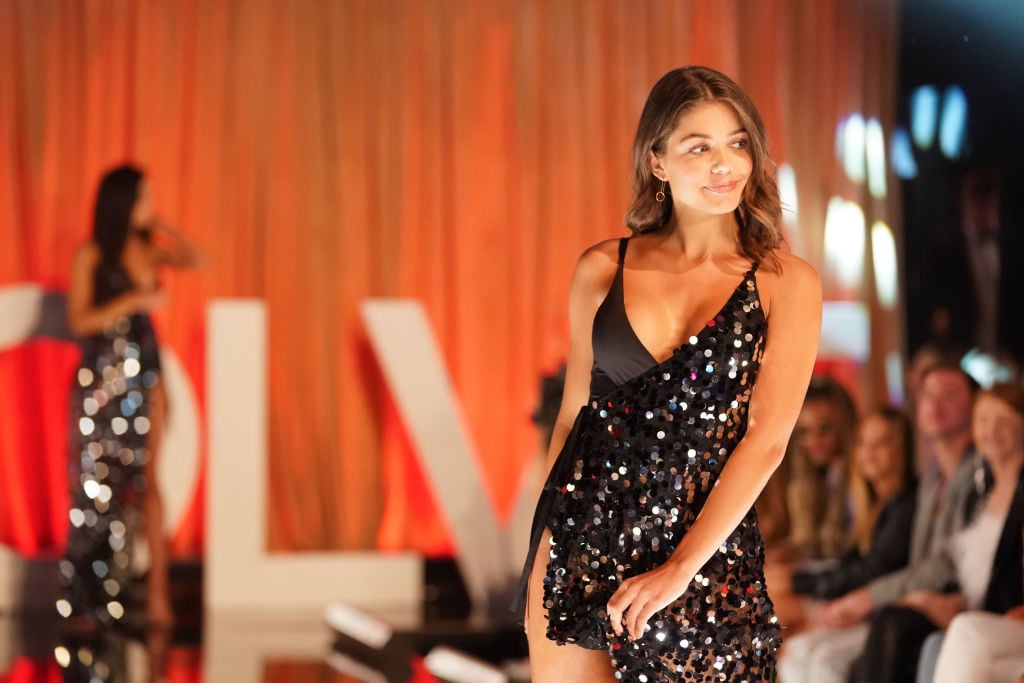 Shortly after Weber's season finale, the coronavirus (COVID-19) pandemic started to flare up in the United States. Social distancing measures were put into place and people were told to begin isolating.
Sluss hasn't been dating in the traditional sense, but she has been "getting to know people" over FaceTime and, apparently, on coffee dates.
"Right now, I'm quarantined so I can't like, go out on a date," she told David Spade on his Comedy Central show, Lights Out with David Spade. "But I've been FaceTiming and getting to know different people."
Hannah Ann Sluss is spotted getting coffee with NFL quarterback Mason Rudolph
On April 29, Sluss was photographed by TMZ getting coffee with NFL quarterback Mason Rudolph.
"The two were spotted out together on a social distancing coffee run in L.A. on Wednesday — and our sources tell us it's the 3rd time they've been spotted together in recent days," reads the site.
A witness told the publication that "They very much seemed lovey-dovey. He even opened her car door."
In terms of Sluss' choice of men, fans have differing opinions. Some people are dissing the former Bachelor contestant's date because Cleveland Browns defensive end Myles Garrett alleged that Rudolph called him a racist slur. Others are calling him "THE UPGRADE OF THE CENTURY" compared to Weber.
Fans are worried Hannah Ann Sluss isn't social distancing
When the photo was posted on the bachelornation.scoop Instagram page, lots of fans took to the comments to criticize Sluss for not social distancing properly.
"Taking quarantine/social distancing really seriously I see. 🙄" commented one person.
"All these people are above social distancing. I don't get it," wrote another.
"I wonder how many people she's been around since this stay at home order. Apparently she must not have anyone in the medical field in her family because she has no respect," wrote another Instagram user, adding: "I meant people in general. She's been seen with quite a few different people including her birthday. All these people are not her roommates and she's constantly putting other people at risk."
"Social distancing level 0…" commented another person.
"Adding the words 'social distancing' doesn't actually make it social distancing," wrote one Bachelor fan of the text in the TMZ article.
We'll have to wait and see what, if anything, comes of Sluss and Rudolph. The former Bachelor contestant has said that she doesn't plan on being exclusive with anyone any time soon. In the meantime, while plenty of fans are rooting for the model's happiness, it also seems they want to make sure she's considering her own safety and the safety of others.
Read more: A Source Says Kelley Flanagan Actually 'Fell for' Peter Weber on 'The Bachelor'