'The Bachelor': Peter Weber Admits He Was Still in Love With Hannah Brown During The Premiere
Peter Weber's season of The Bachelor started out with some unfinished Hannah Brown business. It became clear that, at the time of filming, there were some unresolved feelings between the two.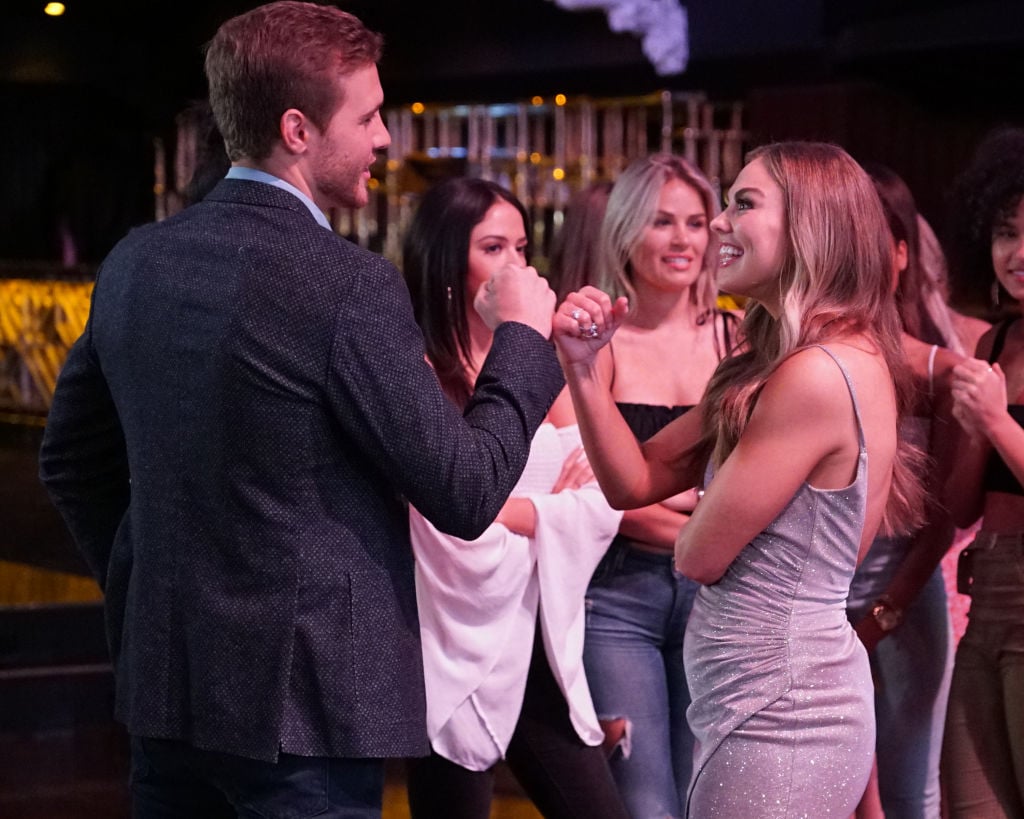 During their group date heart-to-heart, Weber told Brown he was crushed to learn she had asked Tyler Cameron out for a drink at "After The Final Rose" instead of him. Brown told him she asked Cameron because he'd been reaching out and Weber hadn't. She thought Weber wanted to be the bachelor.
Peter Weber was in love with Hannah Brown when 'The Bachelor' began filming
In a recent interview with Entertainment Tonight, Lauren Zima asked Weber if he was in love with Brown during their heart-to-heart.
"Yes. Yeah. I mean, yeah. I'm not gonna lie. Yeah," he said.
"So when you started the show you were in love with her?"
"I thought I was in a really good spot, I promise you I did. I would not have done this, I swear to God, if I didn't think I was ready to absolutely move on. But I always said it, I remember saying it at AFR, she's always going to hold a special place in my heart. It was a very amazing relationship that we had and I don't know if you completely ever lose that for someone 100% and I think you guys saw that. It was very real," said Weber.
Chris Harrison was also present.
"This is why when people say, "Why was Peter the bachelor?" This is why. What you see is what you get. He is 100 % raw, honest," added the host.
Some fans think Hannah Brown and Peter Weber will end up together
Zima posted portions of the interview on Instagram and Bachelor Nation couldn't help but share their thoughts on Weber's answers. It seems many of the show's fans think Weber may end up with Brown.
"Am I the only one who thinks that at the end he won't choose anyone and will go back to Hannah?" commented one Instagram user.
"I thin he picked Hannah-there is no way he would be this open and say all this about Hannah if he was engaged to someone else or with one of the girls. I think we'll see Peter on after the final rose confessing his love to Hannah and asking her for a drink like she did with Tyler. full circle moment," wrote another.
"Call me crazy but I have this weir feeling that even though he is going to go to this whole show… at the end he will go back to Hannah B. …. maybe I'm wrong but we will never know till after the show [sic]," commented another fan.
Read more: 'The Bachelor': What Are the 'RUMORS' and 'LIES' Victoria Fuller Is Denying on Her Instagram?