'The Bachelor': The 1 Piece of Advice Peter Weber Would've Given Himself
Peter Weber's season of The Bachelor is well underway and Chris Harrison is promising that it truly will be "the most dramatic season in Bachelor history." Weber has certainly gotten off to an auspicious start with living up to this hype. Shortly after he was introduced to the 30 women vying for his heart, his ex-girlfriend, Hannah Brown showed up just in time to shake things up. While we're still betting on Brown to win Weber's final rose, we've got a lot of ground to cover before we see how it all ends.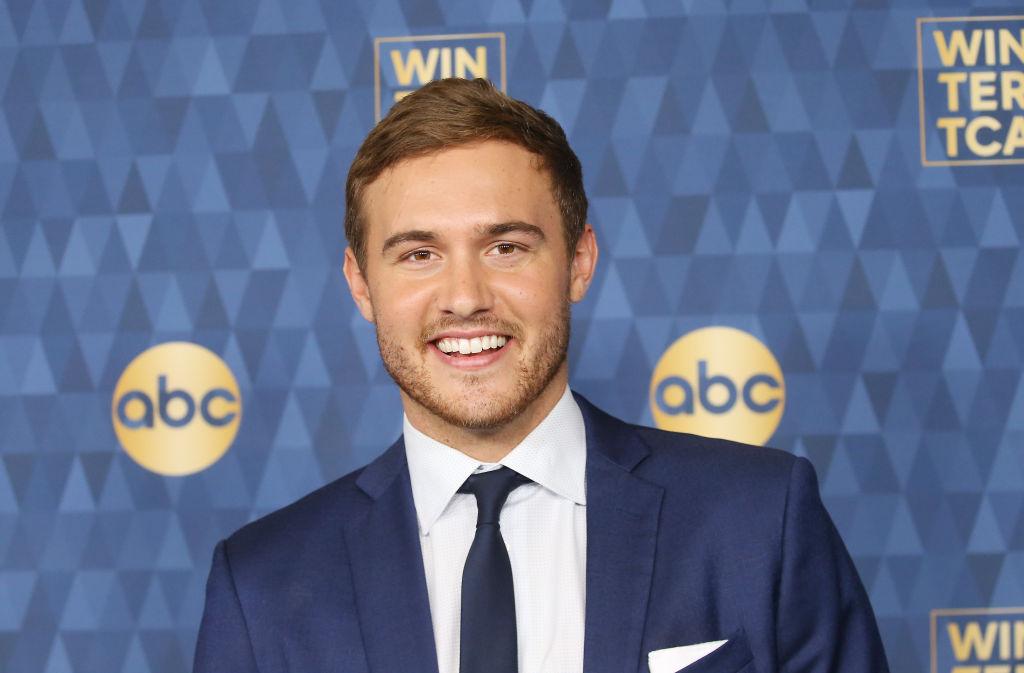 Though The Bachelor typically follows a traditional trajectory, there are times when something dramatic happens that throws things off-kilter. A good of this includes Ben Higgins telling both Lauren Bushnell and Jojo Fletcher that he loved them days before the final rose ceremony. Of course, more dramatic versions of this are Colton Underwood jumping a fence and disappearing into the night after Cassie Randolph sent herself home and Arie Lukyendyk proposing to Becca Kufrin only to break it off with her and propose to his now-wife, Lauren Lukyendyk.
Peter Weber and Hannah Brown
If the promos are to be believed, Weber will have several moments this season where he will deviate from the typical script that The Bachelor lays out. He has already had several with ex-girlfriend, Brown. Instead of canoodling with the contestants of his season, he was busy hashing out the details of his last relationship with Brown. But, Weber doesn't regret the time he spent with he former Bachelorette at all. He confessed that he appreciated their conversations because it brought him additional clarity that he didn't know he needed.
"I asked her questions I didn't know the answers to, so if she never would have came back, I wouldn't have known the answers. You'll see what happens going forward, but I feel like everything happened for a reason, and I'm not mad the way it happened," the 28-year-old confessed in a recent interview with Glamour. And while Weber didn't begrudge the time he spent with Brown, his hopeful contestants weren't quite as happy about him spending time with his ex.
Weber can empathize with his contestants
The Bachelor confesses that he felt that the women vying for his heart were justified in their reactions towards seeing Brown yet again. "I was really grateful they were so understanding when I went in to talk to them and explain why, but when she came back during the group date, I knew that was going to be awkward and uncomfortable. They reacted how I would if I were in their shoes, so I wasn't mad about that," he confessed.
While Weber's season of The Bachelor is certainly different than the ones we've seen before, the pilot doesn't seem to have any regrets. He hasn't yet revealed if his season ended in an engagement, but he admits that he is content with how it all played out. "I can say I'm happy. I couldn't have expected it to work the way it did, but I'm happy with where I'm at right now," Weber confessed.
The piece of advice the bachelor would've given himself
Weber doesn't have regrets, but that doesn't mean he doesn't have advice for himself. The Bachelor shared that if he could give himself any piece of advice heading into the first night, he might have advised himself to wear his heart on his sleeve a little less. "I want to say, Guard your heart more, but then I don't, because I don't regret that. That's just who I am, and I'm someone that wears it on my sleeve. I don't know if I would do anything different, but if I had to say something, maybe it would be that," Weber shared. For all intents and purposes, Weber seems at peace with how his season ended. We can't wait to watch the rest of it unfold.