'The Bachelor': Peter Weber and Madison Prewett Announced Their Breakup and Fans are Losing It
After one of the rockiest seasons of The Bachelor ever, Peter Weber and Madison Prewett have already broken up. The news of the split came just two short days after they announced to the world that they wanted to be together. Couples break up all of the time, but the weird thing about Prewett and Weber's split is that they spent so much time convincing people that they could make it work. In the hours since they announced that they were separating, Bachelor nation has been scrambling trying to make sense of the entire last season that they devoted weeks to.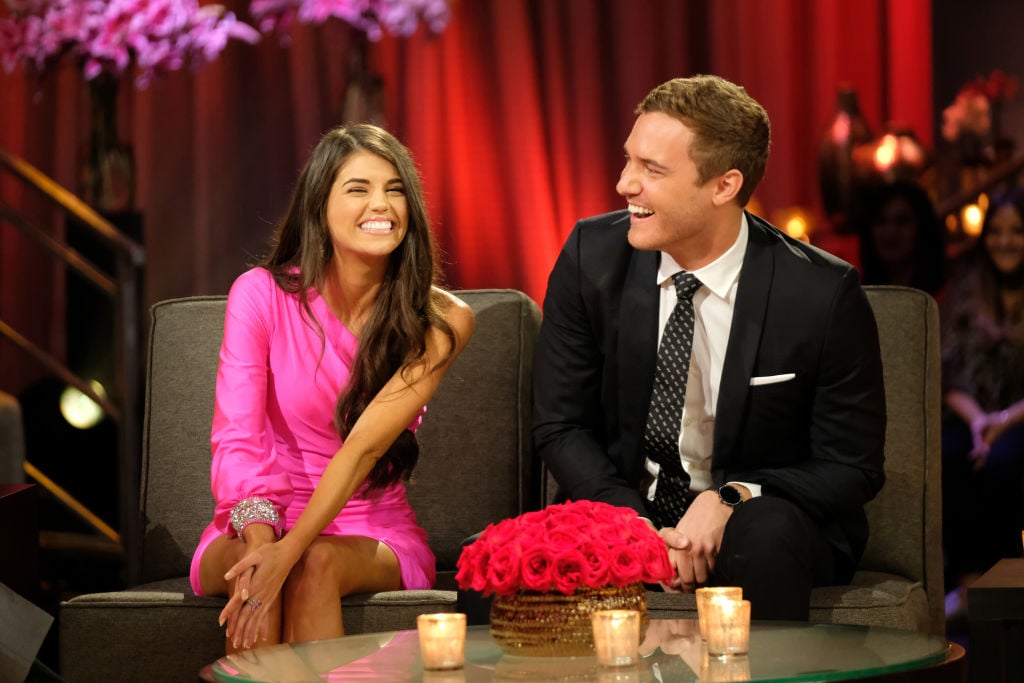 Madison and Peter Weber's relationship
Weber and Prewett's relationship had major issues from very early on. Basically, everything went downhill after their first date. The two were extremely different in ways that are significant in making a relationship work. Prewett is very religious, is saving herself for marriage, and wants a partner who has a strong relationship with God and the Christian faith. Weber, on the other hand, does not view sex in the same way and is more relaxed about his faith.
After Weber admitted to being intimate with other women during Fantasy Suites week, Prewett didn't know if she could continue in the competition. Eventually, she sent herself home because she didn't believe the two were compatible. During their time apart, Weber proposed to Hannah Ann Sluss, but later broke off the engagement to get back together with Prewett.
Peter Weber announces his breakup
On Thursday night, Weber took to Instagram to announce that he and Prewett were done.
"Madi and I have mutually decided to not pursue our relationship any further. Believe me this was not easy for either of us to be ok with, but after a lot of honest conversations, we have agreed that this is what makes most sense for the two of us," he wrote. "The love and respect I have for Madi will continue to endure."
He went on to praise Sluss and accept responsibility for their relationship ending, before thanking the rest of Bachelor nation.

"This has been an emotional experience and I am so grateful for the outreach of support that I have received from friends, family, and Bachelor Nation in the last few days," he said. "Thank you to all of you! This is just another chapter in my story. One I will never forget and one I will always cherish."
Fan reactions
Fans were obviously shocked to see the breakup happen so soon, but not necessarily surprised that things didn't work out. 
"It was just sad to watch your mom be mean to Madi and in turn you," one fan commented on Weber's post. "As soon as I heard what she said I knew there was no way you two would work. Your mom ruined this for you clearly. Very sad. She bullied Madi on live tv and that is not ok. I am a mom of an 18 yr old son and I can't imagine hurting my son or anyone he chooses to date like that!"
"Guess he chose his mom," another person wrote.
"I think we all saw this coming but it's terribly sad all the same," another person said. "You're a good man and love is just around the corner. Stay calm and carry on."
A lot of people blamed Weber's mom for the split.
"Your unstable mother ruined everything for you and I think you know that," another person commented. "You will never grow as a man if you don't cut the strings and live your life for yourself and not your controlling and ruthless mother. I feel sorry for you bc your mother will never let you thrive in life if it isn't her way. Much luck to you."
"Surpise Surprise," another person said. "I'm sure his mommy had something to do with it."