'The Bachelor': Peter Weber and Sydney Hightower Respond to Claims That She Lied About Being Bullied
There have been more than a few girls this season with some questionable antics. For some reason, fans are finding it harder to trust Peter Weber's women than many of them in previous seasons. The women seem intent on taking each other down by telling Weber sob stories or claiming that the other contestants aren't there for the right reasons.
If you've watched The Bachelor for any amount of time, then you've seen the "sad backstory" trope. When women have a one-on-one date with the lead, some of them use that time to open up about their tragic pasts and bring the lead closer to them. While their stories are always sad, the whole thing can come off a bit manipulative. Which is why some fans find it hard to believe even the stories that are true.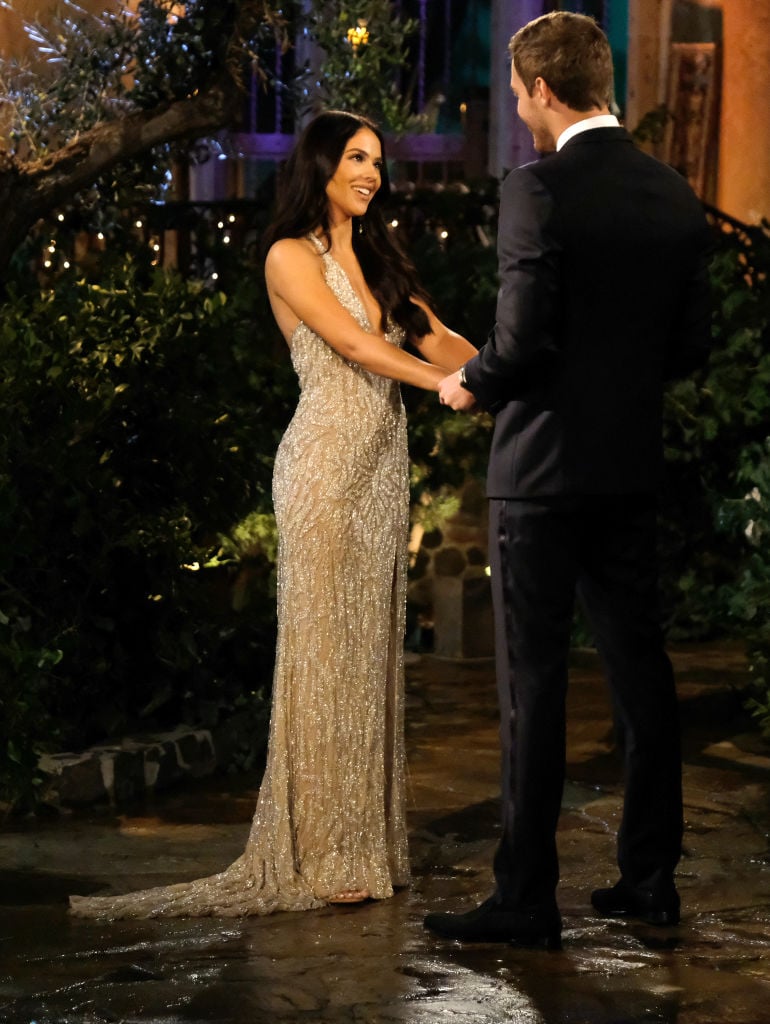 This season, Sydney Hightower told Weber how hard it was for her to grow up as a mixed-race person in a small town. Weber, who is also of mixed heritage, immediately felt for Hightower and the moment brought the two closer together. But now, a former classmate has called Hightower out for some inconsistencies in her story.
What does Sydney say happened?
On their one-on-one date, Hightower told Weber that people at her school targeted her for being mixed race.
"Girls would call me, like, Oreo Girl… they would vandalize our home and write, like, awful things on our pavement," she told Weber. "I ate my lunch, like, literally in a bathroom stall my whole senior year."
Sydney defends herself
Once the episode aired, a former classmate of Hightower's was quick to hop on Twitter and post old yearbook photos of her. In one of the photos, Hightower is listed as one of the school's "Top 5 Beauties," according to Cosmopolitan.
But Hightower insisted that that didn't negate any of her claims.
"Feels ridiculous I even have to address this," she tweeted. "But correct I did win a beauty pageant my senior year of high school. That was voted for by 5 judges. Not by my peers. Winning a pageant based off of outer beauty does not take away the racial bullying, and isolation I've been through."
"I was also on the cheer team in middle school and in many clubs in high school. You'll do anything you can to fit in, and I tried. I won pageants because of my 'looks' and I was in clubs because I wanted a scholarship to get into college. Not because I was accepted by my peers. Anyone from my high school want to pull out the videos of girls stuffing my locker with Oreo cookies, vandalizing my home, shoving me in the hallways? Teachers literally referring to me as a halfbreed? Calling my mother the worst names I've ever heard in my life? I doubt that."
Hightower has since deleted her Twitter account.
What does Peter Weber think?
Though some of Bachelor nation has been swaying on whether to believe Hightower or not, Weber thinks the former contestant is telling the truth.
"I believe her on that," he told Entertainment Tonight.
"Listen, I feel like so many of us have been under attack with this show. I don't necessarily understand why," he said. "It seems like in recent seasons there's so much hate coming on and that kind of saddens me. I feel like that's not what this is about. This is truly about trying to hopefully have an amazing love story and it's being just overcome and overwhelmed right now with this insane drama and all this hate."