'The Bachelor': Peter Weber Was a Child Actor
Starring on Hannah Brown's season of The Bachelorette wasn't Peter Weber's first time in front of the camera. A Sylvan Learning Center commercial just resurfaced that features a young Weber from around 2005.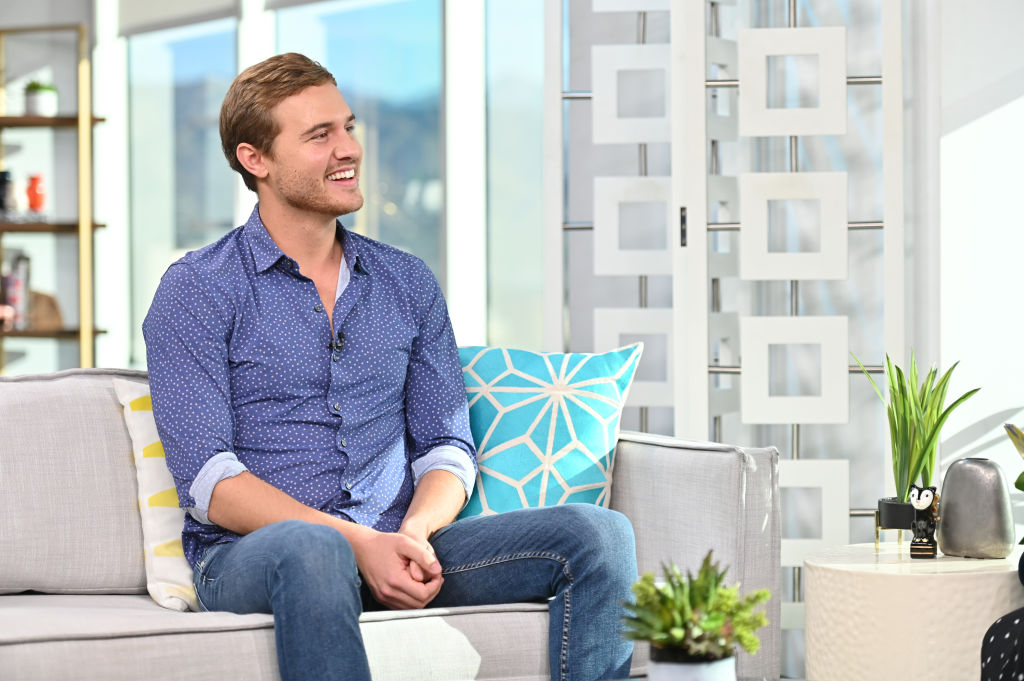 Peter Weber's Sylvan Learning Center commercial
Weber plays a student named Mark who received help from Sylvan Learning Center. The commercial starts with him pushing a skateboard towards the woman playing his mom–his report card is lying on top, which, apparently, carries good news.
"School was tough. Then Sylvan helped me read better," a young Weber tells the camera.
Bachelor Nation, of course, had a field day with the old commercial.
"Shut the front door!" commented one fan on Facebook.
"Omg. Always a cutie!" wrote another.
"Obviously he had an agent early on!!" commented another fan.
"Uh oh, someone's not on the show "for the right reasons." Lmao," joked one Facebook user.
"Haha omg! He looks the same!" wrote another.  
"Oh my gosh!!!! He's never talked about this before. I wonder if it will come up at all on his season. Crazy!!!!!" commented another.
"He was so cute as a kid and you can see his sweet little smile, aww. I love Peter, I think he's WAY too sweet and genuine to be the Bachelor though. I think he's adorable and he's from a good solid family with good Cuban roots. He wants the fairy tale like his parents have. I dont blame the guy for wanting love and his forever bride, but I don't think ANY of these girls are worthy of that," commented another fan.
When Weber was on E!'s Daily Pop, he was asked about the commercial.
"Oh man," he said, laughing. "My voice. Thank God I don't sound like that."
When the interviewer asked if he remembered filming the spot he said, "Yeah, it was actually a lot of fun."
"I really enjoyed that," he added.
The commercial wasn't the only acting Weber did when he was younger. According to his IMDB page, he played a young Roman Brady in Days of Our Lives back in 2003. He was also in a short called "In the Dirt," a short called "mI promise," and a short called "Eve's Dropping In."
It's no wonder Weber appears to be so comfortable in front of the camera.
Peter Weber's other hidden talent
According to Bachelorette and Bachelor In Paradise alum Dylan Barbour, Weber has another hidden talent in addition to acting. In an interview he gave with Extra back in September, the reality star revealed the pilot is "a great magician."
"He has some really cool card tricks. I hope he brings 'em up. Pete is so funny. I don't think his humor really showed a ton but he's hilarious. Great magician. I think he learned it all from his grandfather. So that could be cool to see some magic tricks," said Barbour.
The chances of Weber performing a dramatic monologue seem slim on his season of The Bachelor, but maybe, if we're lucky, he'll do a card trick or two.
Read more: Why Women Say They'd 'Swipe Left' on 'Bachelor' Colton Underwood's Tinder If This Was His Main Pic