'The Bachelor': Peter Weber's Conversation With Kelley in the Hotel Where They Met Lasted Longer Than You'd Expect
Before Peter Weber began filming his season of The Bachelor, he ran into one of his future contestants in a hotel. He was there after a high-school reunion and Kelley Flanagan was there for a wedding. They had chemistry right off the bat.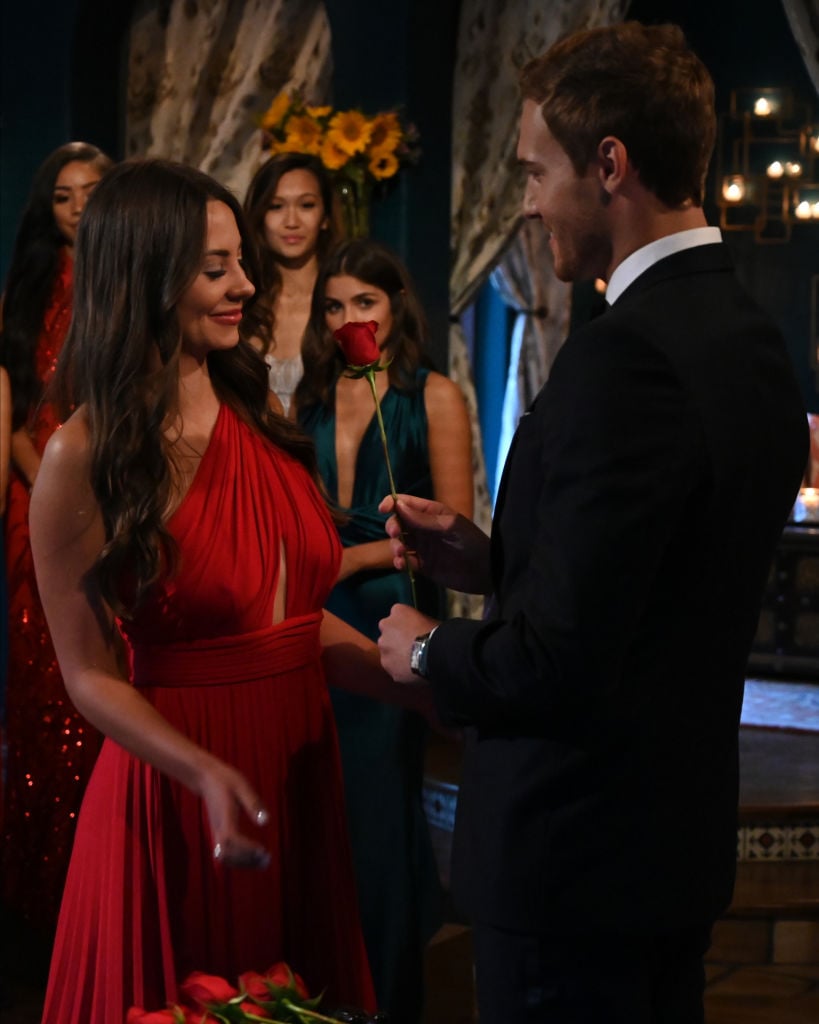 "I'm really excited that Peter's the bachelor because I've met Peter," the 27-year-old attorney said during the premiere. "I was in California for one of my best friend's weddings and saw Peter in the lobby. I guess he was there for his 10-year reunion."
"It's hard to not look at that situation and think that wasn't a major sign being sent to me like, 'Hey, you should really do this.' And who knows? Maybe at the end of it I'll be engaged," she continued.
Kelley Flanagan's group date win
Kelley won the first group date (though a few contestants say she cheated) so she scored some one-on-one time with Weber early on in the season. They flew over Southern California, taking in each other and the views.
The evening portion of the group date took place in the very hotel Kelley and Weber first met in.
"I don't think I am the girls' favorite right now," Kelley told the camera. "A lot of them were upset that I cheated and didn't do the full course. Plus a couple of the girls probably don't like the fact that I've met Peter before and so I feel like I have a bunch of targets on my back. It's good that they don't know that we're actually at the hotel that me and Peter met at."
Weber, in his talking head interview, agreed that it was "pretty insane" that the second half of the group date took place where he first met Kelley.
"We're at the exact place where I just randomly ran into Kelley coming from an after party from a high school reunion. She was coming back from a wedding," he said.
During the date, Kelley and Weber talked about running into each other.
"Wait, I have to tell you something," Kelley remembered saying.
Peter Weber and Kelley Flanagan talked for an hour when they first met
In an interview with Entertainment Tonight that took place last week, Weber revealed that the first conversation he and Kelley had was about an hour long.
"We had spent an hour talking when I had met her the first time and it just felt really comfortable and easy, good chemistry, got along well," he said.
We'll have to wait and see if their connection continues to feel "really comfortable" or if Kelley will be a part of the highly advertised drama that's coming up this season.
Read more: 'The Bachelor': Here's What Cassie Randolph and Her Sister Michelle Fight About