'The Bachelor': Peter Weber Opens Up About His First Girlfriend
Bachelor Peter Weber was recently on Nick Viall's, "The Viall Files," where he opened up about past loves. The pilot told the former bachelor he'd been in love a total of four times (counting Hannah Brown).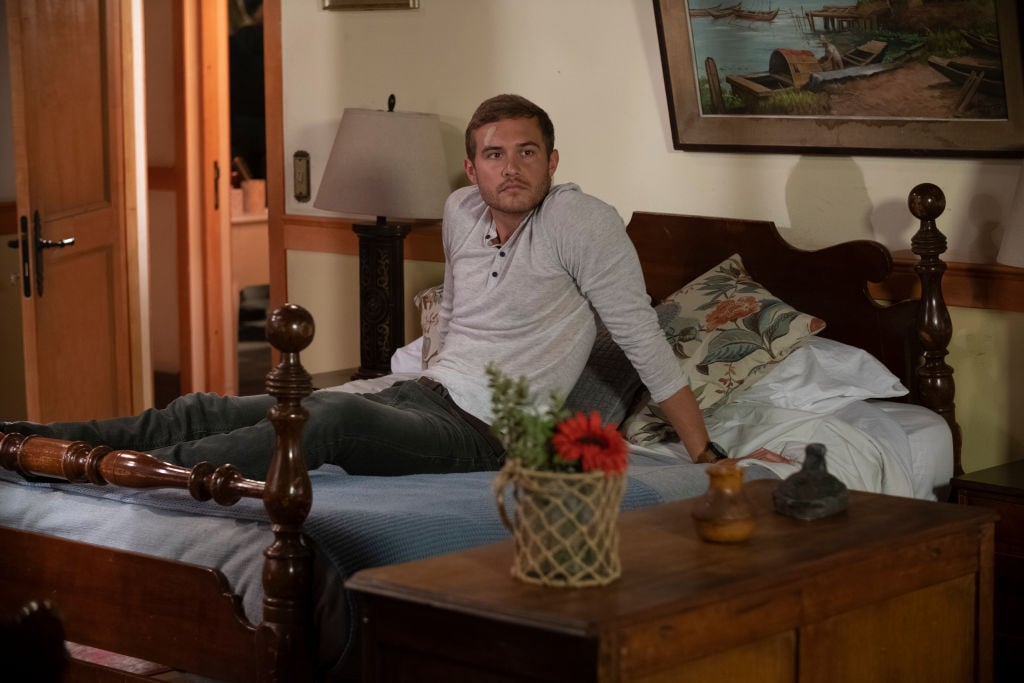 Peter Weber's first love
It all started when Weber auditioned for the high school musical.
"I was always the very, very shy kid growing up and I still have a lot of that shyness in me. For some reason, some people don't believe me when I say that but I really am. My first girlfriend, I remember I was in my senior year of high school–I could not talk to girls in high school. So my senior year, I was going to try out for a musical, Thoroughly Modern Millie. And we did the tryout, it was the end of the fall semester and we were going to start rehearsals during winter break and we were gonna go into the spring. And I go in and I sing "Amazing Grace" for my audition (I can't sing to save my life but I just wanted to do it for the fun of it and the dancing)," he explains.
That's when he ran into Kristen Randall.
"So I somehow made it through the "Amazing Grace" song and this girl, Kristen Randall, she was my first girlfriend, was standing outside at the water fountain. I had a crush on her but I could never say anything to her. I go out and she breaks the ice, finally talks to me for the first time, and asks, 'Hey, how was your song? How was your audition?' I froze up real quick and didn't know how to respond–'Dude, just be normal, Peter, be normal,'" he said.
But from that first awkward conversation, a relationship grew and Randall became Weber's first girlfriend. She was also his first heartbreak.
"I was a year above her in high school, I graduated a year before and it was like that first tough decision as we faced, 'Shoot, do I pick a school kind of close back to home for her, do I, like, get out of state and whatnot?' Yeah, that was kind of my first love and first heartbreak that I ever had to feel," he shared.
Weber told Viall on several different accounts that he takes breakups hard, even in the case of his first relationship with Randall.
"When I invest I go 100% all-in. I'm proud of that, like, I love that quality about me. But, man, when it doesn't work it destroys me," he said.  
Peter Weber got matching tattoos with a girl he'd been dating for 15 days
The pilot also told Viall about the time he got matching tattoos with a girl he'd been dating for only 15 days–they chose the date they started dating, 12/20/14. They were together for a few years on and off, but Weber ended up getting the tattoo removed after the second breakup.
"I will never get a tattoo ever again of a matching tattoo. Unless maybe my wife," he said.
We'll have to wait and see if Weber will be hitting the tattoo parlor with one of his contestants at the end of his season.
Read more: 'The Bachelor': Why Peter Weber Says His Relationship With Kelsey Is 'Unique'