'The Bachelor': Peter Weber is Living with This Former Contestant in NYC
Find out who Peter Weber, former lead of 'The Bachelor' is living with in New York City -- and his new roommate is not Kelley Flanagan.
Following his breakup with Kelley Flanagan, former lead of The Bachelor "Pilot" Peter Weber moved to New York City after living with his family in California his whole life. Even though Weber and Flanagan discussed moving together to the Big Apple before they broke up, Weber allegedly found a new roommate to live with after transplanting to the East Coast. Who is Peter Weber living with now?
Read on to find out which former contestant from The Bachelor franchise Weber decided to be his roommate.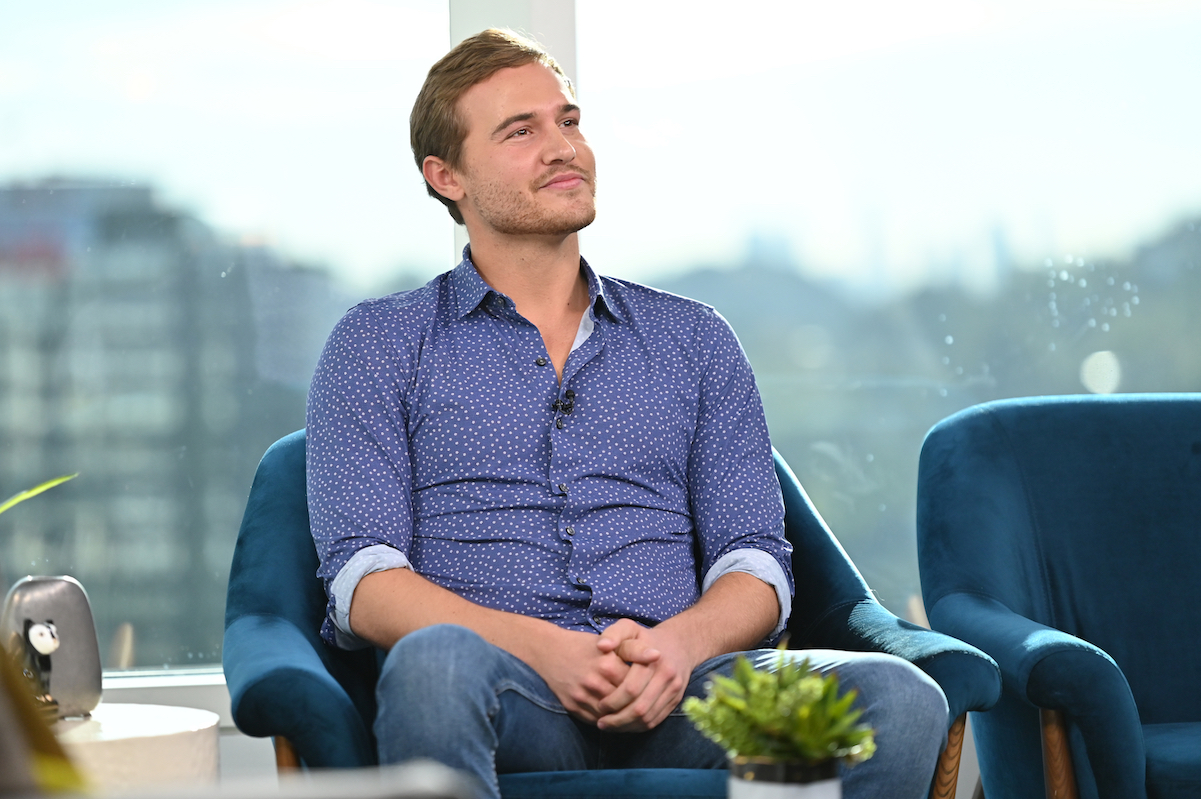 Peter Weber was originally going to live with Kelley Flanagan in NYC
After his season of The Bachelor, Weber had made it known that he intended to move out of his family's house near LA and live on his own without them for the first time. And while he was dating Flanagan, who he has since broken up with, Weber said the two planned to live together in New York.
"I'm super excited to take this next step with [Kelley] and move to New York and to see what adventures await," Weber told Entertainment Tonight in an interview in July 2020.
Unfortunately for the couple, that didn't happen. Weber announced that the pair had broken up on Dec. 31, 2020, in a heartfelt Instagram post. But Weber still moved to New York, and he still decided to live with someone from The Bachelor franchise.
Who Peter Weber is living with in NYC as his new roommate instead
Fans on Reddit made the connection that Weber's new roommate in NYC is former The Bachelor franchise contestant Dustin Kendrick. Around the time of Weber's move, fans connected the dots by seeing an Instagram story from Kendrick saying that he just moved to NYC and posted Instagram Stories similar to that of Weber's.
Weber himself shared a photo on Instagram of him leaning over a balcony, overlooking his new view of the city. He captioned his photo "grateful" and tagged his new building, a luxurious Midtown apartment complex.
Who is Peter Weber's new roommate Dustin Kendrick?
Kendrick competed for love alongside Weber on Hannah Brown's season of The Bachelorette. He made his debut on the show in front of a live studio audience in April 2019 by making a toast with Brown, poking fun at her toasting flub on Colton Underwood's season of The Bachelor.
Kendrick was eliminated in week six on Brown's season and struck a close friendship with Weber, who famously made it to Fantasy Suites week on the same season. Kendrick spent time with Weber and Flanagan while Weber quarantined with his then-girlfriend during the COVID-19 pandemic in Chicago, and it appears that the two men have decided to take their friendship to New York City as roommates.
While Weber may be in and out of NYC due to his work as a pilot, we're sure we'll see plenty more of the two friends now that they live in the city together.